product.form.sold_out

.

Ships from Victoria, BC Canada
[ { "id": 41600515276952, "metafields": { } } ]
Antibacterial, antifungal and antiviral properties
Gentle Makeup Brush Cleanser
Turn your makeup brush cleansing routine into a weekly ritual with our Brush Cleanser. With more frequent cleaning, you'll experience less frequent breakouts from bacteria on your brushes—antibacterial, antifungal and antiviral rose geranium leaf oil makes sure of that. Plus, you'll prolong the life of your brushes. Scented with rosemary leaf oil, your cleaning ritual may just become your de-stressing ritual, too.
Aqua, *Cocos nucifera oil, Potassium Hydroxide, Sodium Bicarbonate, *Carthamus tinctorius seed oil, Phenethyl alcohol,pentylene glycol, propanediol, Sodium Gluconate, **Citric Acid, Pelargonium roseum Oil, *Rosmarinus officinalis essential oil *organic **ecocert
Elate Brush Cleanser is packaged in a recyclable glass bottle with a plastic pump and bamboo cuff to maintain the product's quality.

Disposal: Reuse or rinse and recycle glass bottle, crush bamboo cuff off and add to your compost. Dispose of plastic pump in household recycling
Lather into a damp makeup brush, gently swirling in the palm of your hand, and rinse with warm water to cleanse brush fibres. Lay the brush flat to dry.
Key Ingredients
Building a sustainable future starts with transparent practices. Elate ingredients are carefully chosen for efficacy and sustainability. Our ethical supply chain means we prioritize people and the planet, and balance performance with purpose.
Rosemary Leaf Oil
Rosemary essential oil is used to reduce stress, and increase mental clarity.
Rose Geranium Leaf Oil
Rose geranium oil is antibacterial, antifungal and has antiviral properties, adding a rose scent.
Safflower Seed Oil
This oil is anti-inflammatory for the skin and high in essential fatty acids.
Cocos Nucifera (coconut oil)
Easily absorbed by the skin and contains many antioxidants which promote a longer shelf life.
Recycling program
Empty, clean, mail, repeat
We believe we're each responsible for the waste we create—and that includes every foundation, mascara and lipstick we make at Elate. We've partnered with PACT to ensure all of our packaging is recycled responsibly. Simply love your Elate, empty it, clean it and mail it- or return it to any participating in-store location.
Our ingredients are about 75% organic. We strive to make our ingredients as organic as possible but will always choose fair trade over organic if we are unable to have both. It is important to us that every person involved in the making of our cosmetics is treated ethically and fairly.
We work closely with a green certified, fair trade manufacturer in China - where the bamboo is water processed and never chemically treated.
As bamboo is more readily available within Asia, we believe it is more climate-friendly (or sustainable) to have our products assembled where it is harvested, and then shipped to us.
Our bamboo supplier was carefully selected based on their FSC Certification. The Forest Stewardship Council Certification is a rigorous process, which includes an individual assessment and yearly audits. 
We use a vegan-based carnauba wax that is derived for the leaves of the Copernicia prunifera tree.
Different from the palm grown and harvested in South East Asia, this powder is extracted from the leaves of the tree and does not require the tree to be brought down. Some ingredients, such as Stearic Acid, are also palm based and are supplied by RSPO certified suppliers who are regularly audited. You can learn more about the Roundtable on Sustainable Palm Oil here.
All Elate packaging is elligible to be returned to us for proper recycling and disposal. Just clean your empty containers and send them back to us, we'll take care of the rest.
Yes, we offer sample kits of all of our foundation and concealers so that you can find the perfect shade before committing. Our sample options can be found on our Sample Kits page here, and will come packaged in  recyclable/reusable aluminum tins. If you are unsure of your matching shade, we encourage you to purchase a sample size before committing to a full size product.
Customer Reviews
Write a Review
Ask a Question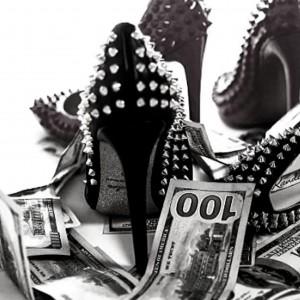 AH
03/20/2023
Anna H.

United States
A Little Goes a Long Way
I love cleaning my brushes with this brush cleaner. It has a slight scent that is not overpowering and only takes a few pumps to fully clean my product laden foundation and blush brushes.
03/20/2023
Kate S.

United States
Best brush cleaner I've found
One of my favorite Elate products! I've tried brush cleaners from major makeup brands and this works just as well or better than all of them - and is more sustainable and natural. Definitely recommend! It's a small bottle, but it works so well that a little really goes a long way.
03/20/2023
Krista V.

Canada
Easy to Use
Effectively cleans brushes (some that were long over due). I find the process so easy that I have started more frequent cleaning.
01/24/2022
Della S.

Canada
Love it!
Love this cleaner, it cleans without stripping my brushes and doesn't leave any oily residue.
Oh Della, we are ELATED to hear that you've been loving your Elate Brush Cleanser! We designed it with rosemary and rose geranium, to make your makeup brush cleaning experience even better. We can't wait to see what else you try!
10/14/2021
Jordan

Canada
Magic
This stuff is magic. It smells so good and you can just watch the makeup leave your brush. I hadn't washed my brushes in far too long and they have never been cleaner. It was like buying a whole new brush set.
Wow Jordan, thank you so much for your review! We are ELATED that Brush Cleanser has created such an amazing experience for your brushes! The pleasant smell you are experiencing is from the delicate scent of rosemary and rose geranium which are naturally derived ingredients used in this cleanser. We can't wait to hear what you think of our other sustainable essentials.