In stock

.

Ships from Victoria, BC Canada
[ { "id": 41600553615512, "metafields": { } }, { "id": 41600553517208, "metafields": { } }, { "id": 41600553549976, "metafields": { } }, { "id": 41600553582744, "metafields": { } } ]
Personalized magnetic palette
Refillable Cosmetics Case
With sustainability at the forefront of everything we do, we are alleviating our environmental impact by embracing minor flaws and giving these bamboo palettes the love they deserve. This palette may have minor cosmetic damage, including: scratches, dents, chips, engraving errors, or loose hinges. All Perfectly Imperfect palettes are final sale.
Elate palettes are made of water-treated bamboo and will fit any magnetic pans. Damage to the packaging is reflected in the price.

Essential Palette: 7.4cm x 7.4cm x 1.9cm
Capsule Palette: 12.9cm x 10cm x 1.8cm
Ritual Palette: 16.5cm x 10.5cm x 2cm
Pro Palette: 21.5cm x 15cm x 1.5cm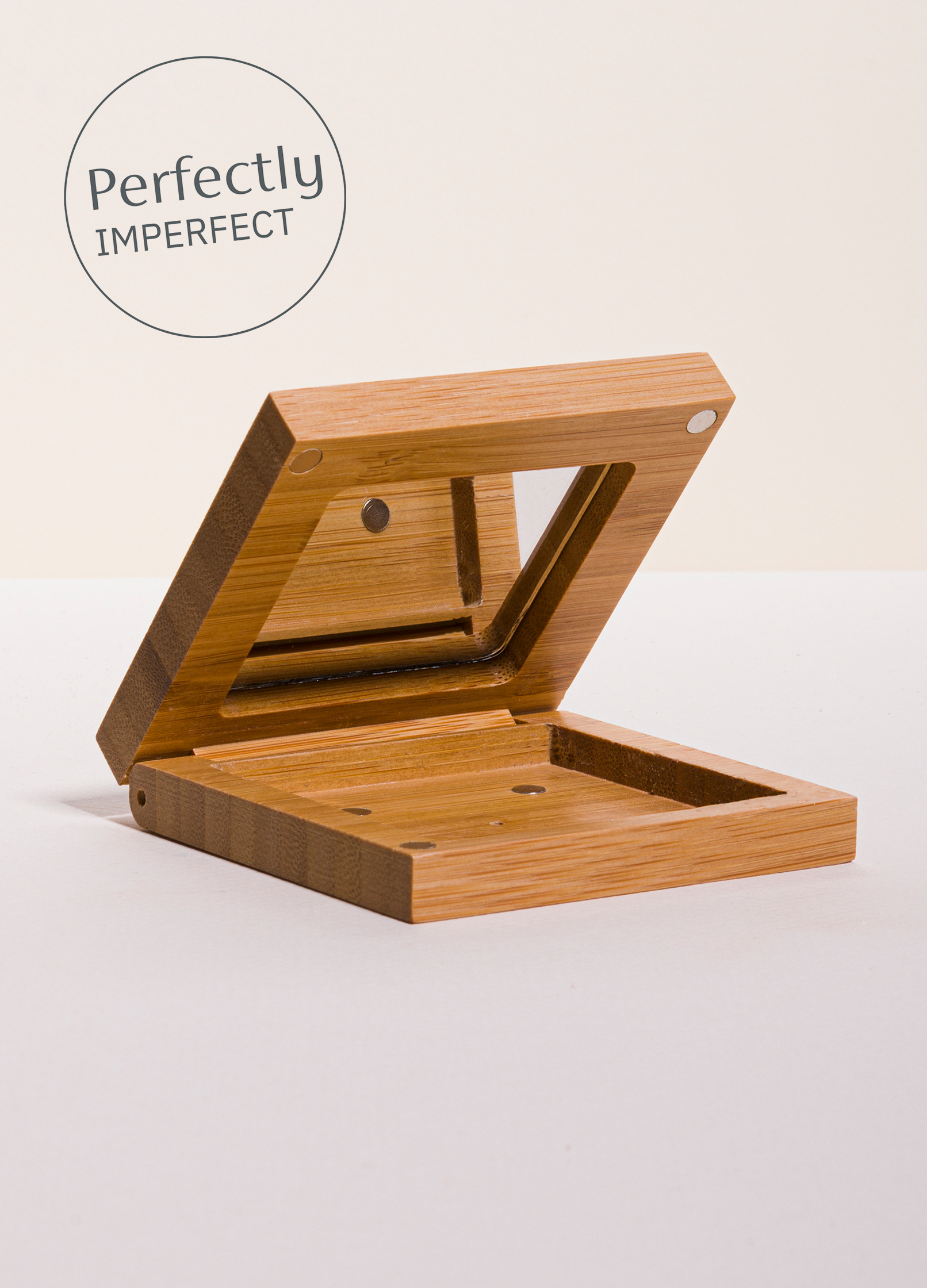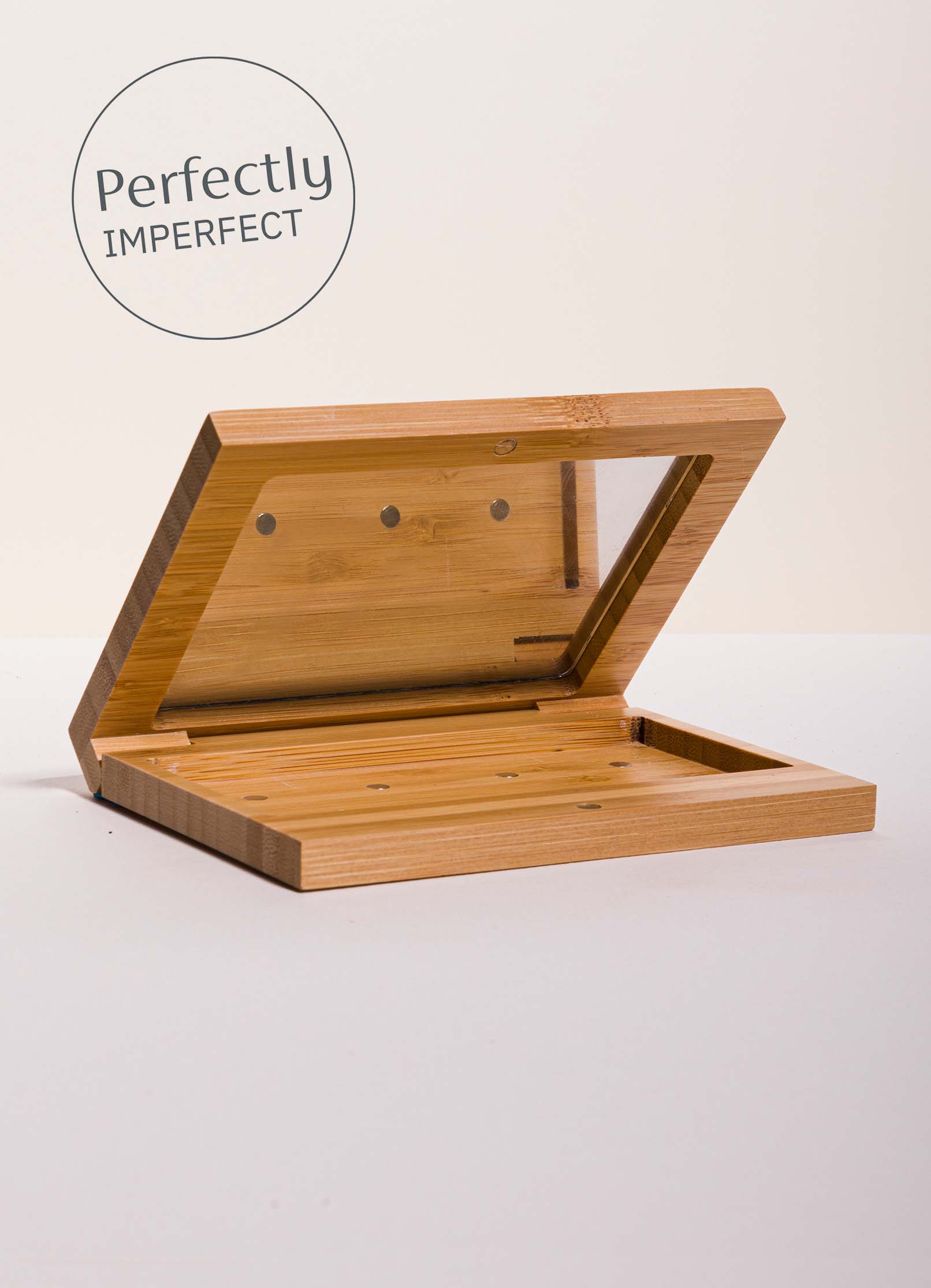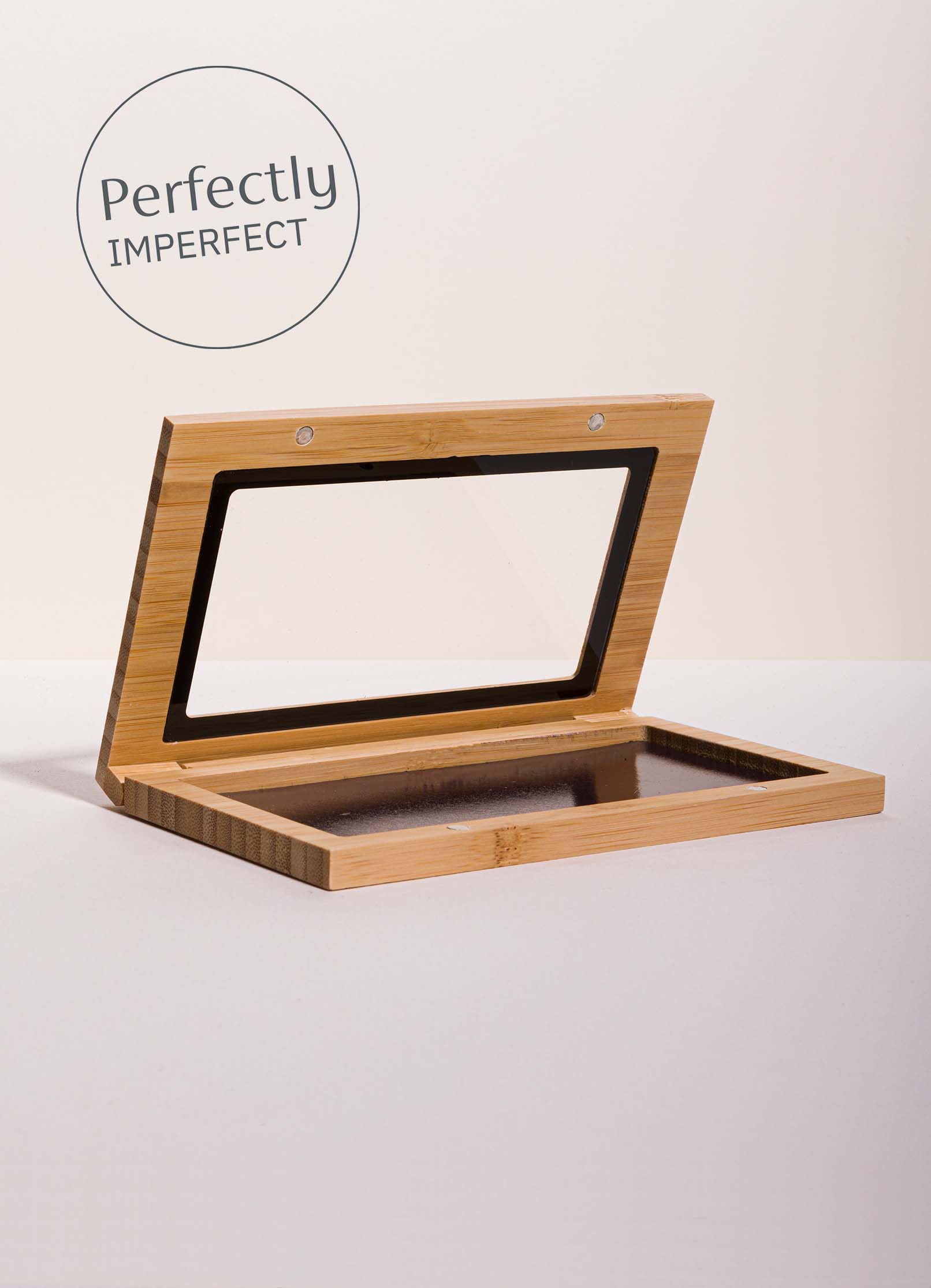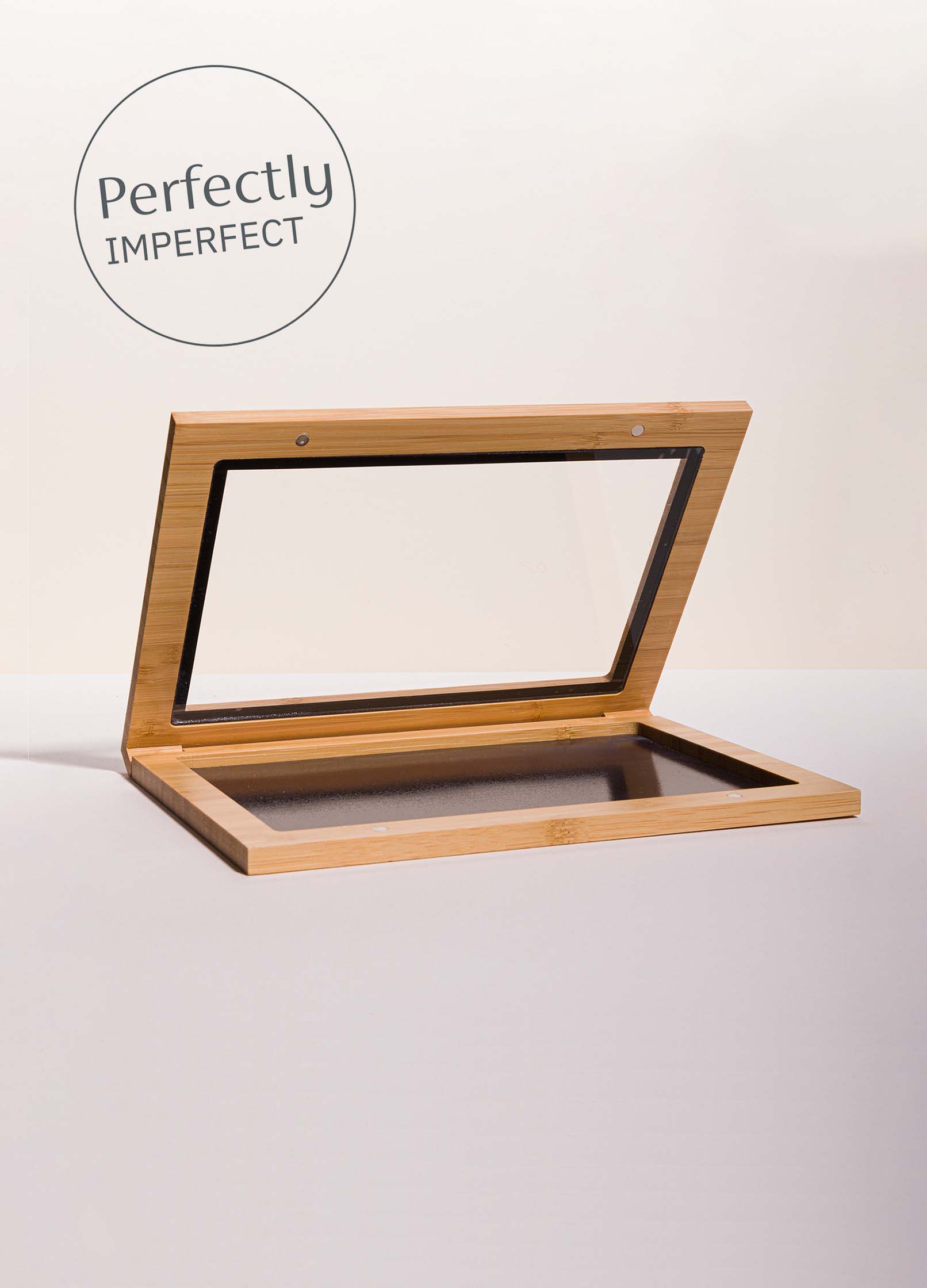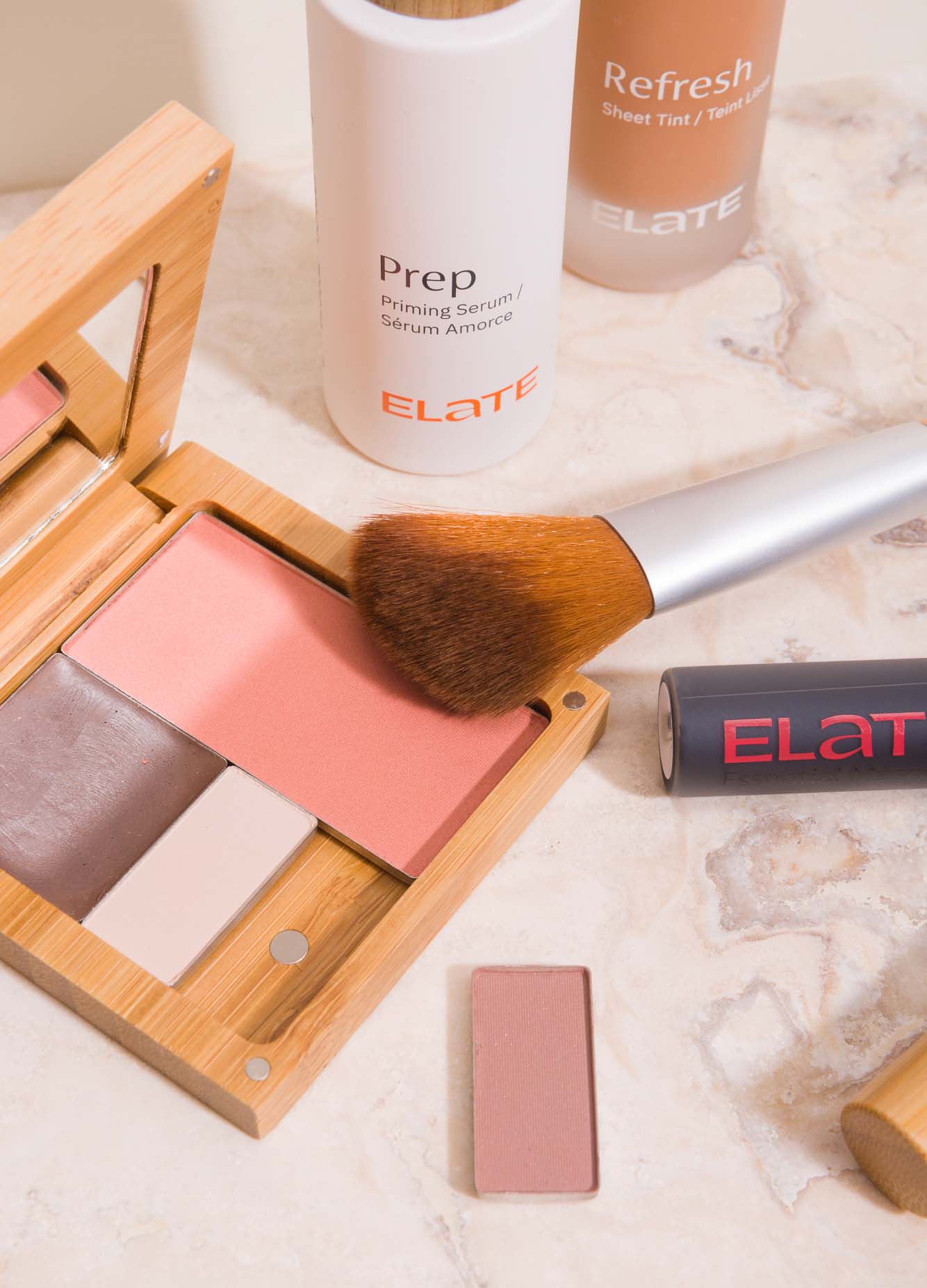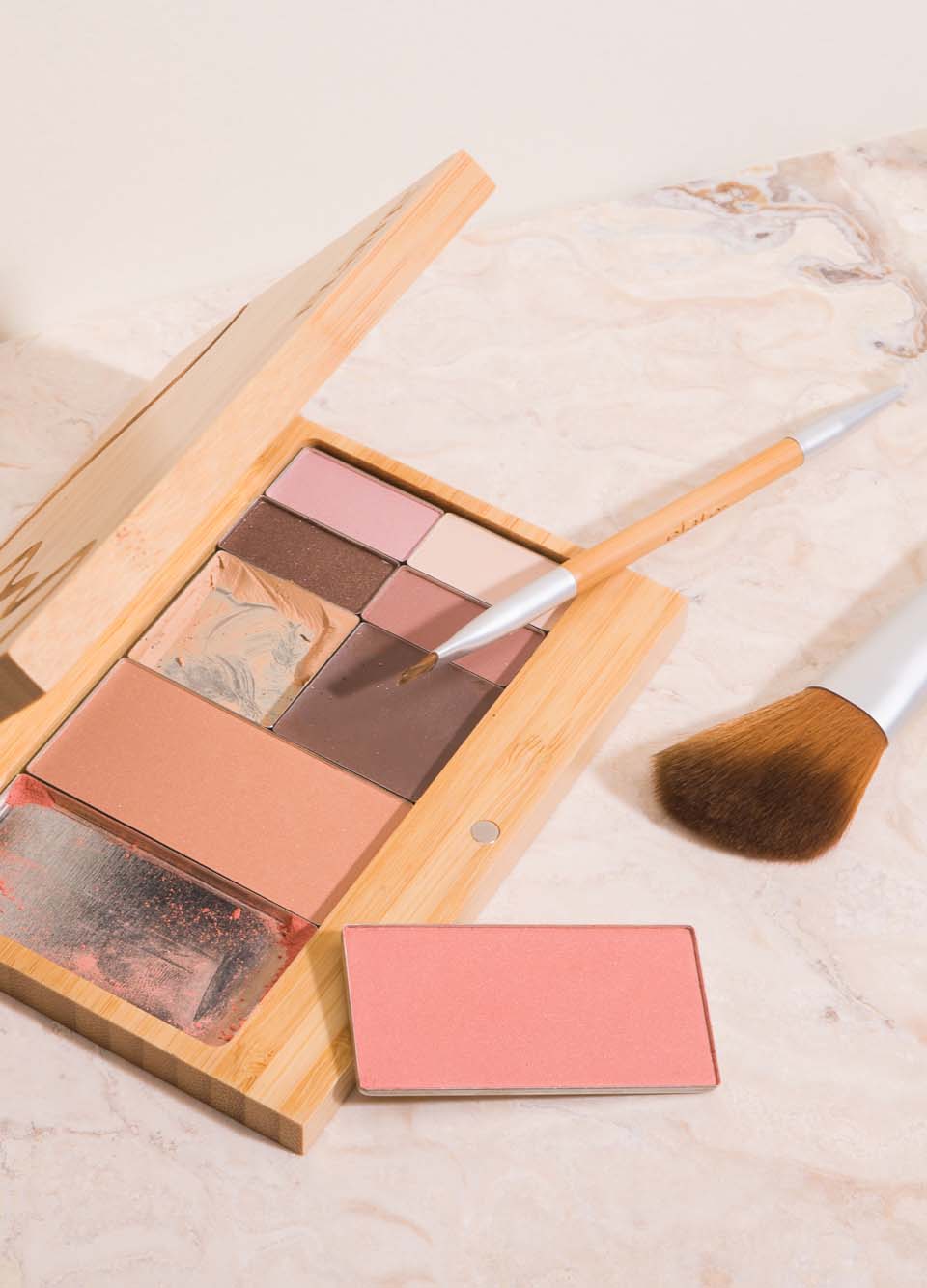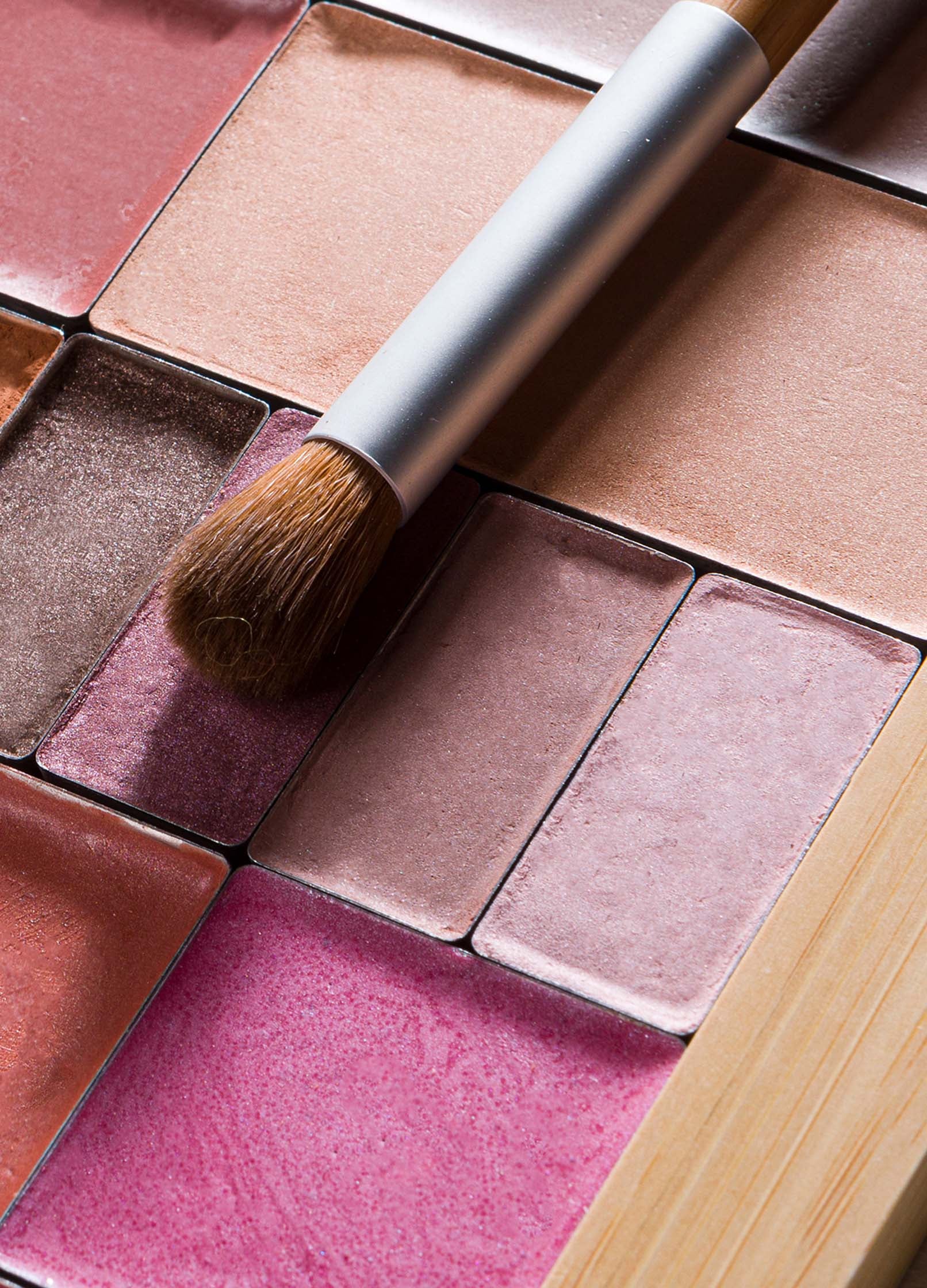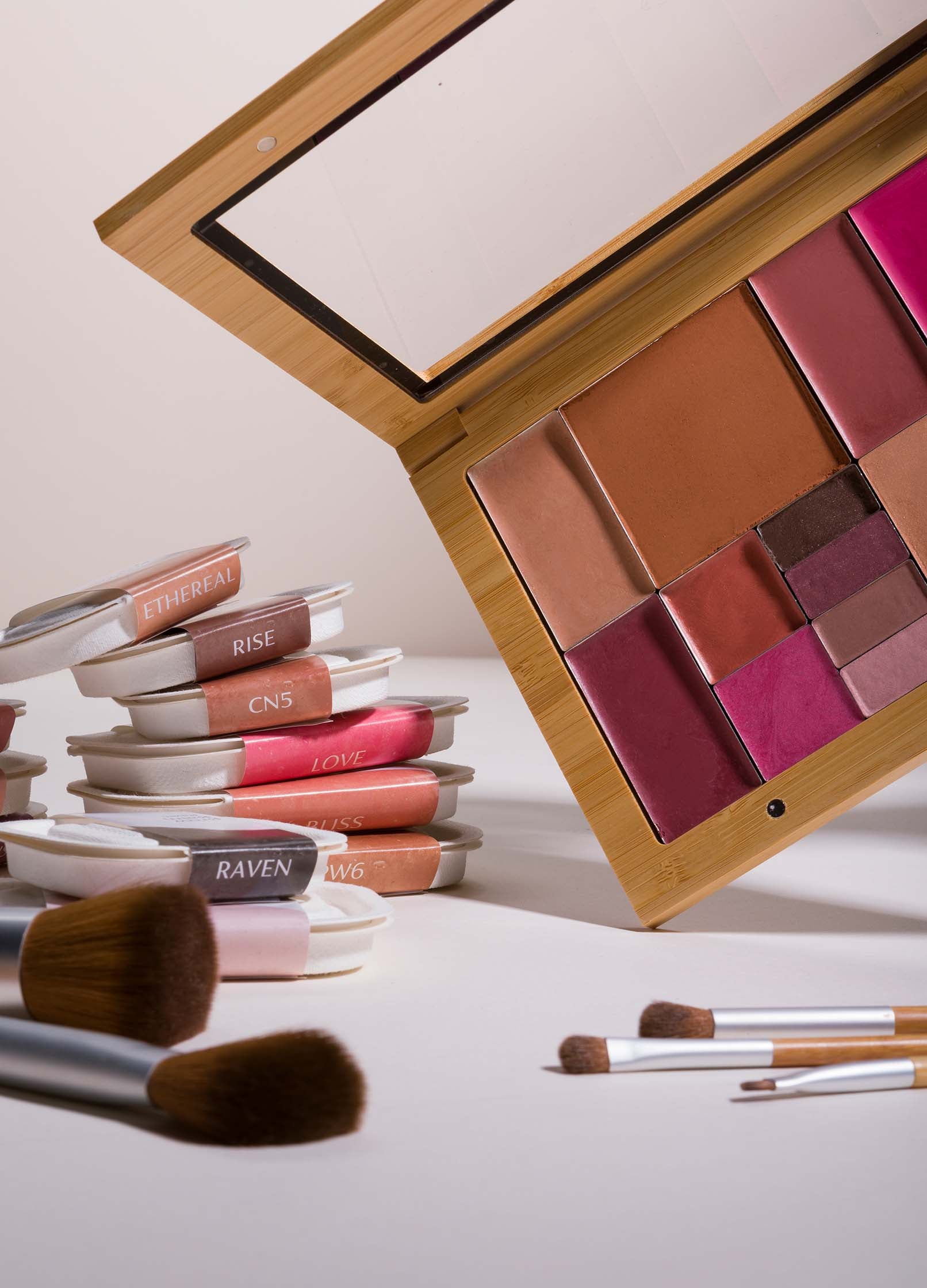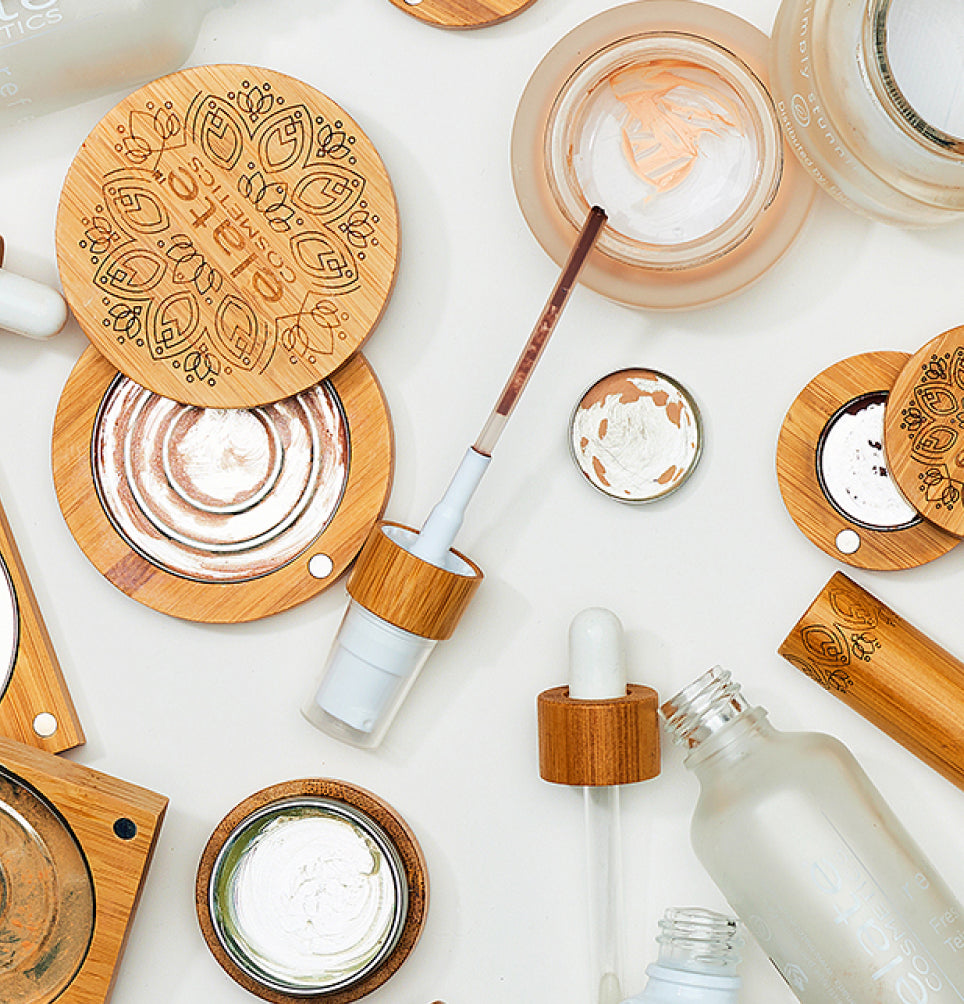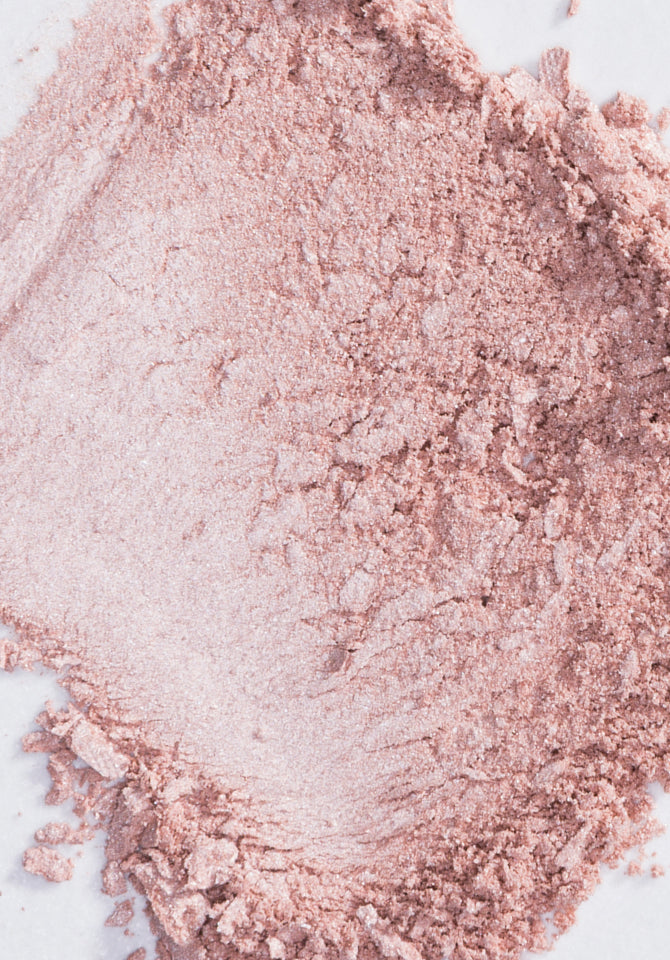 Recycling program
Empty, clean, mail, repeat
We believe we're each responsible for the waste we create—and that includes every foundation, mascara and lipstick we make at Elate. We've partnered with PACT to ensure all of our packaging is recycled responsibly. Simply love your Elate, empty it, clean it and mail it- or return it to any participating in-store location.
Our ingredients are about 75% organic. We strive to make our ingredients as organic as possible but will always choose fair trade over organic if we are unable to have both. It is important to us that every person involved in the making of our cosmetics is treated ethically and fairly.
We work closely with a green certified, fair trade manufacturer in China - where the bamboo is water processed and never chemically treated.
As bamboo is more readily available within Asia, we believe it is more climate-friendly (or sustainable) to have our products assembled where it is harvested, and then shipped to us.
Our bamboo supplier was carefully selected based on their FSC Certification. The Forest Stewardship Council Certification is a rigorous process, which includes an individual assessment and yearly audits. 
We use a vegan-based carnauba wax that is derived for the leaves of the Copernicia prunifera tree.
Different from the palm grown and harvested in South East Asia, this powder is extracted from the leaves of the tree and does not require the tree to be brought down. Some ingredients, such as Stearic Acid, are also palm based and are supplied by RSPO certified suppliers who are regularly audited. You can learn more about the Roundtable on Sustainable Palm Oil here.
All Elate packaging is elligible to be returned to us for proper recycling and disposal. Just clean your empty containers and send them back to us, we'll take care of the rest.
Yes, we offer sample kits of all of our foundation and concealers so that you can find the perfect shade before committing. Our sample options can be found on our Sample Kits page here, and will come packaged in  recyclable/reusable aluminum tins. If you are unsure of your matching shade, we encourage you to purchase a sample size before committing to a full size product.
Customer Reviews
Write a Review
Ask a Question
07/03/2023
Abby C.

United States
06/07/2023
Morgan F.

United States
Perfectly Imperfect, just like me.
Don't sleep on these deals. It's a great palette and honestly can't tell the difference. Just happy I can now have all my shadows in one place!
04/06/2023
Alida

United States
Capsule Palette
I ordered 2 of these because I figured out what would fit best and 2 would be perfect for what I wanted. The first one came and I couldn't tell there was anything wrong with it. So when I got the second one I noticed to magnet to keep it closed didn't work. The one magnet is pushed to far in so it doesn't have a way to keep it closed. I am about to travel with them so hoping all my makeup doesn't get ruined.
03/30/2023
Jennifer S.

United States
Eco compact
Love having the eco-conscious option to use a cosmetically imperfect but perfectly functional compact that saves it from landfill
03/20/2023
Afra

United States
Works great for a flawed product
I was surprised to see a good product despite it having "minor cosmetic damages". I think the issue with my palette was that there was a very small hole in the wood on the top lid. I don't mind it though, it's not very noticable and my palette still works well.