In stock

.

Ships from Victoria, BC Canada
[ { "id": 41643174985880, "metafields": { } } ]
Benefits for all skin types
Skin nourishing ingredients like calendula and argan oil
Vitamin C boosts collagen production
Moisturizing Face & Body Oil
The ultimate oil for your everyday beauty rituals, our Replenish Beauty Oil is a multi-tasker, beneficial to all skin types—yes, even oily skin types! Argan oil hydrates dry and mature skin, while calendula oil soothes sensitive skin and reduces inflammation, and marula oil balances oily skin and heals breakouts. Use morning or evening. Place a few drops in the palm of your hand and press onto the skin. Follow with your makeup ritual, or blend a few drops with your go-to foundation for a sheer tint.
Helianthus Annuus, Simmondsia Chinensis Seed Oil, Glycyrrhiza Glabra Root, *Calendula Officinalis Flower, *Hypericum Perforatum, *Rosa Moschata Seed Oil, Camellia Sinensis Seed Oil, **Squalane, *Sclerocarya Birrea Kernel Oil, *Argania Spinosa Kernel Oil, **Tocopherol Glycine Soja Oil, *Lavandula Angustifolia Oil, *Pelargonium Asperum Oil, Cedrus Atlantica Oil, Boswellia Serrata Oil, *Rosmarinus Officinalis Oil, *Rosmarinus Officinalis Leaf Extract *organic **ecocert
Replenish Beauty Oil is packaged in a recyclable and reusable glass bottle with glass dropper. Recyclable plastic lining in the compostable bamboo lid maintains the freshness.

Disposal: Crush the bamboo cuff off to add to compost. Thoroughly wash bottle and dropper to add to your household recycling.
This beauty oil may be used morning and/or evening. Place a few drops in the palm of your hand and press onto the skin. Let it rest a moment before applying your Prep Primer or use on its own.
Key Ingredients
Building a sustainable future starts with transparent practices. Elate ingredients are carefully chosen for efficacy and sustainability. Our ethical supply chain means we prioritize people and the planet, and balance performance with purpose.
Marula Oil
Containing four times the vitamin C as an orange, marula oil protects the skin against pollutants.
Argan Oil
Featured in our products due to the soothing, healing and cellular renewal properties.
Calendula Oil
This is a wonderful moisturizer with anti-inflammatory, antibacterial and healing properties.
Sunflower Oil
Helps skin retain moisture, aids in rehydration and is rich in essential fatty acids and vitamins.
Recycling program
Empty, clean, mail, repeat
We believe we're each responsible for the waste we create—and that includes every foundation, mascara and lipstick we make at Elate. We've partnered with PACT to ensure all of our packaging is recycled responsibly. Simply love your Elate, empty it, clean it and mail it- or return it to any participating in-store location.
Our ingredients are about 75% organic. We strive to make our ingredients as organic as possible but will always choose fair trade over organic if we are unable to have both. It is important to us that every person involved in the making of our cosmetics is treated ethically and fairly.
We work closely with a green certified, fair trade manufacturer in China - where the bamboo is water processed and never chemically treated.
As bamboo is more readily available within Asia, we believe it is more climate-friendly (or sustainable) to have our products assembled where it is harvested, and then shipped to us.
Our bamboo supplier was carefully selected based on their FSC Certification. The Forest Stewardship Council Certification is a rigorous process, which includes an individual assessment and yearly audits. 
We use a vegan-based carnauba wax that is derived for the leaves of the Copernicia prunifera tree.
Different from the palm grown and harvested in South East Asia, this powder is extracted from the leaves of the tree and does not require the tree to be brought down. Some ingredients, such as Stearic Acid, are also palm based and are supplied by RSPO certified suppliers who are regularly audited. You can learn more about the Roundtable on Sustainable Palm Oil here.
All Elate packaging is elligible to be returned to us for proper recycling and disposal. Just clean your empty containers and send them back to us, we'll take care of the rest.
Yes, we offer sample kits of all of our foundation and concealers so that you can find the perfect shade before committing. Our sample options can be found on our Sample Kits page here, and will come packaged in  recyclable/reusable aluminum tins. If you are unsure of your matching shade, we encourage you to purchase a sample size before committing to a full size product.
Customer Reviews
Write a Review
Ask a Question
08/13/2022
Jenny

Canada
Great serum
I am in my 40s and have acne-prone, sensitive, and dry skin. This serum is lovely, goes on smoothly, and doesn't feel oily at all. I've used a bottle so far and have never had a reaction from it. Also, my makeup looks better when I use it, especially concealer. I will definitely buy this again.
Hi Jenny, thank you for such a lovely review! We're over the moon that our Replenish Beauty Oil has been working so well for your skin - you must be glowing!
07/28/2022
Tania

Canada
Love it!
I love this beauty oil. Feels amazing on and has a lovely scent. It is a bit pricey but it goes a long way. You only need a couple drops. My 13 year old daughter loves it too...maybe a bit too much. She has used mine all up. Just ordered two bottles so we each have our own and she doesn't have to steal mine.
We're so thrilled to hear that you have both been loving your Prep Primer so far, Tania! A little definitely goes a long way, but it's just so easy to use it up. It smells so good and does amazing things for the skin!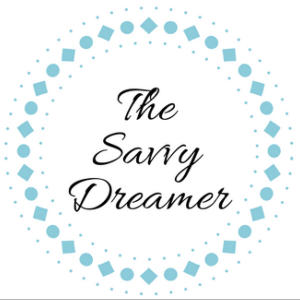 K
06/12/2022
Kasia

Canada
Good oil but too scented
I like this oil as it does moisturize my skin and it's a good oil to start off the day with. I use it in combination with the primer when I put makeup on. However, I think I'm reacting to one of the ingredients in this product as after a few hours my eyes start to itch. That wasn't happening before I started using the oil and was using another moisturizer when applying Elate makeup. It also has a pretty strong scent which I'm not a fan of. So I wouldn't be purchasing it again. I am disappointed as it was a bit pricey and I have quite a lot left. I wish I could change it for another product that my eyes won't react to especially since I have my wedding in August and am looking for a product that will keep my makeup on all day.
Thank you for your review, Kasia. We love that you like the oil itself but are sorry to hear that you are reacting to one of our ingredients. We want to have a product that you absolutely love and would be happy to exchange this item for something of equal or lesser value! Please contact us at support@elatebeauty.com so that we can make that happen for you.
04/20/2022
Kelsea

United States
Love this oil
Perfect. I didn't buy for a while due to the price. I usually mix my own with jojoba, frankincense and lemongrass oils, but I recieved this as a gift with purchase and I was sold. I use as my first product in the morning and still use my homemade mixture at night. I'm disappointed to see this is being discontinued. I stocked up so I'll have some for a while. I also gave one to my mom when she was in chemotherapy and she said it worked well for her cracked fingers.
Thank you for your review, Kelsea! We love that our Replenish Beauty Oil has been such a great addition to your sustainable beauty rituals. If you haven't already, we also recommend checking out our Golden Hour Luminizing Beauty Oil! It contains jojoba, chia seed, borage seed, and seabuckthorn oils, as well as the soothing scent combination of Geranium, Basil, Clary Sage, and Frankincense.
04/12/2022
France

United States
Refreshing
I thought it'd be too oily for a primer, but oh was I wrong! The replenish oil is a hero to my dry skin!!!
Thank you for sharing your experience, France! Our Replenish Beauty Oil is lightweight and hydrating, without feeling oily on the skin. You can even pair Replenish with our Prep Primer to create the perfect base for your makeup while adding extra hydration. We can't wait to see what you try next!