product.form.sold_out

.

Ships from Victoria, BC Canada
[ { "id": 41600489095320, "metafields": { "description": "30ml / 1 oz." } }, { "id": 41600489062552, "metafields": { "description": "30ml / 1 oz." } }, { "id": 41600489226392, "metafields": { "description": "30ml / 1 US oz." } }, { "id": 41600488997016, "metafields": { "description": "30ml / 1 oz." } }, { "id": 41600489160856, "metafields": { "description": "30ml / 1 oz." } }, { "id": 41600489291928, "metafields": { "description": "30ml / 1 oz." } }, { "id": 41600489324696, "metafields": { "description": "30ml / 1 oz." } }, { "id": 41600489423000, "metafields": { "description": "30ml / 1 oz." } }, { "id": 41600489128088, "metafields": { "description": "30ml / 1 oz." } }, { "id": 41600489193624, "metafields": { "description": "30ml / 1 oz." } }, { "id": 41600489029784, "metafields": { "description": "30ml / 1 oz." } }, { "id": 41600489390232, "metafields": { "description": "30ml / 1 oz." } } ]
Notify Me When Available
Shade:

UN7
Medium Deep Neutral
Buildable medium-full coverage
Breathable hydrating feel
Made with antioxidant-rich sea buckthorn
Medium Coverage Whipped Foundation
A whipped crème. A weightless texture. Our Uplift Foundation creates a natural look with buildable medium-to full-coverage. You can even use it as a concealer, thanks to its buildable nature. Made with antioxidant-rich sea buckthorn oil, our Uplift Foundation will protect your skin from environmental pollutants. Apply with fingertips or buff out with a multi-use brush for a semi-matte finish.
Aqua (Water), Simmondsia Chinensis (Jojoba) Seed Oil, Ricinus Communis (Castor) Oil, Cocos Nucifera (Coconut) Oil, Caprylic/Capric Triglyceride (derived from coconut), Cetearyl Olivate, Sorbitan Olivate, Cetyl Alcohol, Glycerin, Leuconostoc/Radish Root Ferment Filtrate & Lactobacillus & Cocos Nucifera (Coconut), Sorbitol, Lysolecithin (and) Sclerotium Gum (and) Xanthan Gum (and) Pullulan, Argania Spinosa (Argan) Oil, Hippophae Rhamnoides (Seabuckthorn) Oil, Bambusa Arundinacea (Bamboo) Stem Extract, Iron Oxides (CI 77492, CI 77491, CI 77499), Ultramarines (CI 77007), Titanium Dioxide (CI 77891)

Packaged in a glass jar with a sustainable, water treated bamboo lid. We always encourage you to reuse and repurpose this jar before disposing. When this jar is disposed of, the glass jar can be recycled and the bamboo lid can be composted.
Medium coverage: Apply a small amount with clean fingers and use the Bamboo Multi Use brush to lightly buff out.

Full coverage: Apply product onto the skin and using a stippling motion to blend out with the vegan Multi Use brush.

Concealer: Apply with the Bamboo Blending Brush in the desired areas and blend softly.
Key Ingredients
Building a sustainable future starts with transparent practices. Elate ingredients are carefully chosen for efficacy and sustainability. Our ethical supply chain means we prioritize people and the planet, and balance performance with purpose.
Argan Shell Powder
A micro zest that is a 100% natural pigment made exclusively from the shells of the argan nut.
Seabuckthorn Oil
Reduces inflammation, promotes a smoother, more even skin texture and balances oil production.
Titanium Dioxide
A mineral used as a thickening, lubricating, and sunscreen active ingredient in cosmetics.
Radish Root Ferment Filtrate
An alternative to potentially harmful preservatives, this is a natural antimicrobial preservative.
Recycling program
Empty, clean, mail, repeat
Our ingredients are about 75% organic. We strive to make our ingredients as organic as possible but will always choose fair trade over organic if we are unable to have both. It is important to us that every person involved in the making of our cosmetics is treated ethically and fairly.
We work closely with a green certified, fair trade manufacturer in China - where the bamboo is water processed and never chemically treated.
As bamboo is more readily available within Asia, we believe it is more climate-friendly (or sustainable) to have our products assembled where it is harvested, and then shipped to us.
Our bamboo supplier was carefully selected based on their FSC Certification. The Forest Stewardship Council Certification is a rigorous process, which includes an individual assessment and yearly audits. 
We use a vegan-based carnauba wax that is derived for the leaves of the Copernicia prunifera tree.
Different from the palm grown and harvested in South East Asia, this powder is extracted from the leaves of the tree and does not require the tree to be brought down. Some ingredients, such as Stearic Acid, are also palm based and are supplied by RSPO certified suppliers who are regularly audited. You can learn more about the Roundtable on Sustainable Palm Oil here.
All Elate packaging is elligible to be returned to us for proper recycling and disposal. Just clean your empty containers and send them back to us, we'll take care of the rest.
Yes, we offer sample kits of all of our foundation and concealers so that you can find the perfect shade before committing. Our sample options can be found on our Sample Kits page here, and will come packaged in  recyclable/reusable aluminum tins. If you are unsure of your matching shade, we encourage you to purchase a sample size before committing to a full size product.
Customer Reviews
Write a Review
Ask a Question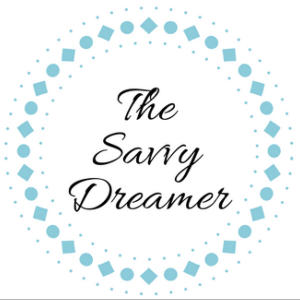 K
06/12/2022
Kasia

Canada
Great medium coverage foundation
This is the first time I'm trying Elate foundation after getting the sample kit. So far I like it. It goes on smoothly and blends well with a brush. I haven't even put a dip in the jar that I have so far (old packaging) so I hope it lasts and it doesn't separate. After reading some of the reviews about that happening I'm a bit concerned. I have a wedding coming up in August and I hope it will last until then. I wasn't aware of this issue when I purchased it. The color I chose (UC2) works pretty well for my skin which has more pink undertones. It seems to be the only shade that isn't too yellow. I would love to try the Refresh foundation too as it's lighter but I was told there wouldn't be a shade to match my skin so it seems this might be my only option. I was also told that there was no concealer to match my skin tone as of right now. I hope Elate can come up with more shares for pink undertones.
Thank you for your review, Kasia! We are so glad you love your Uplift Foundation. If the formula you received starts to separate at all, please contact us and we will send you a brand new jar of our new formula right away! As for complexion shades, we are hoping to introduce new ones in the future. Stay tuned!
06/08/2022
Leandra

Canada
Great foundation
The coverage is good and the colour matches really well. The only issue I have with this company is that they use Canada Post for their shipping so the delivery is beyond extremely slow. If I ever find a similar foundation I would switch just over their shipping being too slow. I order things online all over the country and US and the products that arrive in few days come from any other shipping company used but the US or Canadian postal services as those companies deliver 7 days a week. My recent orders estimated delivery is 12 days!
Hi Leandra, thank you for such an honest review. We're thrilled that our Uplift Foundation has been working so well for you, but completely understand your disappointment in the shipping time. While our typical delivery time from Canada to The United States is 5-8 business days once shipped, we do see the occasional delay with Canada Post and USPS. Thank you for sharing your feedback, we hope to continue improving your experience from ordering to receiving and using our products. If you have any more ideas on how we can improve, we would love to hear! Please feel free to email us at support@elatebeauty.com
04/21/2022
Katie

United States
Not Worth the Money
I generally love Elate because of the ingredients and packaging. I've bought the Uplift foundation twice. Initially, I loved the shade and texture. The foundation also made my skin improve. However, after about four months, the makeup separated and the texture became like clay with oil sitting on top. It was not easy to apply, and it made my skin look patchy, flaky, and dry, even after preparing my skin properly and trying my best to mix the makeup. I normally use a brush, but I also tried a sponge applicator. I've even had to completely remove my makeup because of how bad my skin looked with the foundation. The first time I purchased the product, customer support told me to add facial oil to the product. That did not help. They gave me a discount to purchase another. They were not able to help me further because of a policy that states after three months, they cannot offer a refund. While I understand this policy, customer support did not clarify WHEN their products are predicted to expire. I had half a pot of makeup left both times the foundations expired! I do not like to waste anything I have, so this was especially frustrating. I know the response will be the same this time, so I have not yet sent a ticket to customer support. My current plan is to look for another brand.
Hi Katie, We appreciate that you took the time to provide such honest feedback for us. I am sorry that you had such a difficult experience with our Uplift Foundation! Since your initial email with us, we have changed our policy to be less strict and act more like a guideline. This means that we would be happy to replace or exchange your Uplift for another item of your choosing! Also since you received your second Uplift Foundation, we have become aware of what the issue that can occasionally occur is. I can ensure that the product you have received is not expired. Instead, the issue has been a result of our packaging, which is currently being fixed as we speak. If you would be interested in an exchange, please reach out to us at support@elatebeauty.com and one of our team members would be happy to help.
04/20/2022
Kelsea

United States
Coconut oil
I used this foundation for about a year. The color and coverage exceeded expectations, but it did cause some minor breakouts due to the coconut oil (I think). Coconut oil is known to clog pores for those who are prone to breakouts.
Thank you for your review, Kelsea! We're thrilled to hear that you've been loving the shade and coverage so far, but are so sorry to hear that our Uplift Foundation might not be a match for your skin type. Coconut oil is a great ingredient because it is a rich oil that easily absorbs into your skin, making it a fantastic moisturizer! We do understand that this might not work for everyone. If you want a different foundation that has higher coverage, we recommend checking out our Pressed Foundation, which smooths your skin's texture while evening out your tone! It has a blend of our mineral-rich bamboo extracts and soothing jojoba oil and gives you buildable coverage and a matte finish.
04/04/2022
Chelsea

United States
turned chunky
I loved this when I first got it. It still goes on okay but it's about halfway gone and the consistency in parts is dry and chunky and flakes off when I'm applying. I have always kept the lid closed. I feel like I'm losing half my money because I won't be able to use much more of what's in the jar.
Thank you for your thoughtful review of our Uplift Foundation, Chelsea. We are currently working on updated packaging to stop this issue from happening, as we have done extensive tests and have determined this to be the most probable cause. We're sorry that you did not have a good experience with our foundation and would love the opportunity to get a new foundation for you. We would be happy to send you a new jar of Uplift, or a different foundation of your choice. Please reach out to us at support@elatebeauty.com so we can make that happen.