In stock

.

Ships from Victoria, BC Canada
[ { "id": 41602952036504, "metafields": { "description": "1g per sample" ,"includes": "CC1, CN2, CW3" } }, { "id": 41602952069272, "metafields": { "description": "1g per sample" ,"includes": "CC1, CN2, CW3, Prep Primer" } }, { "id": 41602952102040, "metafields": { "description": "1g per sample" ,"includes": "CW3, CN3, CW4" } }, { "id": 41602952200344, "metafields": { "description": "1g per sample" ,"includes": "CW3, CN3, CW4, Prep Primer" } }, { "id": 41602952364184, "metafields": { "description": "1g per sample" ,"includes": "CW4, CN5, CW6" } }, { "id": 41602952495256, "metafields": { "description": "1g per sample" ,"includes": "CW4, CN5, CW6 Prep Primer" } }, { "id": 41602952560792, "metafields": { "description": "1g per sample" ,"includes": "CN5, CW6, CN7" } }, { "id": 41602952593560, "metafields": { "description": "1g per sample" ,"includes": "CN5, CW6, CN7, Prep Primer" } }, { "id": 41602952626328, "metafields": { "description": "1g per sample" ,"includes": "CW6, CW7, CN7" } }, { "id": 41602952659096, "metafields": { "description": "1g per sample" ,"includes": "CW6, CW7, CN7, Prep Primer" } }, { "id": 41602952691864, "metafields": { "description": "4g per sample" ,"includes": "RW1, RN1, RN2" } }, { "id": 41602952724632, "metafields": { "description": "4g per sample" ,"includes": "RW1, RN1, RN2, Prep Primer" } }, { "id": 41602953347224, "metafields": { "description": "4g per sample" ,"includes": "RN2, RN3, RW4" } }, { "id": 41602953511064, "metafields": { "description": "4g per sample" ,"includes": "RN2, RN3, RW4, Prep Primer" } }, { "id": 41602953609368, "metafields": { "description": "4g per sample" ,"includes": "RW4, RN5, RW6" } }, { "id": 41602953707672, "metafields": { "description": "4g per sample" ,"includes": "RW4, RN5, RW6, Prep Primer" } }, { "id": 41602953773208, "metafields": { "description": "4g per sample" ,"includes": "RW6, RN7, RW8" } }, { "id": 41602953838744, "metafields": { "description": "4g per sample" ,"includes": "RW6, RN7, RW8, Prep Primer" } }, { "id": 41602953904280, "metafields": { "description": "4g per sample" ,"includes": "RN7, RW8, RN8" } }, { "id": 41602953937048, "metafields": { "description": "4g per sample" ,"includes": "RN7, RW8, RN8, Prep Primer" } }, { "id": 41602954002584, "metafields": { "description": "1g per sample" ,"includes": "PN1, PN2, PW2" } }, { "id": 41602954035352, "metafields": { "description": "1g per sample" ,"includes": "PN1, PN2, PW2, Prep Primer" } }, { "id": 41602954068120, "metafields": { "description": "1g per sample" ,"includes": "PW2, PN3, PW4" } }, { "id": 41602954100888, "metafields": { "description": "1g per sample" ,"includes": "PW2, PN3, PW4, Prep Primer" } }, { "id": 41602954133656, "metafields": { "description": "1g per sample" ,"includes": "PW4, PN5, PW6" } }, { "id": 41602954166424, "metafields": { "description": "1g per sample" ,"includes": "PW4, PN5, PW6, Prep Primer" } }, { "id": 41602954199192, "metafields": { "description": "1g per sample" ,"includes": "PW6, PW7, PN7" } }, { "id": 41602954231960, "metafields": { "description": "1g per sample" ,"includes": "PW6, PW7, PN7, Prep Primer" } }, { "id": 41602954264728, "metafields": { "description": "1g per sample" ,"includes": "PW7, PN7, PW8" } }, { "id": 41602954297496, "metafields": { "description": "1g per sample" ,"includes": "PW7, PN7, PW8, Prep Primer" } }, { "id": 41602954330264, "metafields": { "description": "1g per sample" ,"includes": "Glow Light, Matte Light, Bronze Light" } }, { "id": 41602954363032, "metafields": { "description": "1g per sample" ,"includes": "Glow Light, Matte Light, Bronze Light, Prep Primer" } }, { "id": 41602954395800, "metafields": { "description": "1g per sample" ,"includes": "Glow Light-Medium, Matte Light-Medium, Bronze Light-Medium" } }, { "id": 41602954428568, "metafields": { "description": "1g per sample" ,"includes": "Glow Light-Medium, Matte Light-Medium, Bronze Light-Medium, Prep Primer" } }, { "id": 41602954461336, "metafields": { "description": "1g per sample" ,"includes": "Glow Medium, Matte Medium, Bronze Medium" } }, { "id": 41602954494104, "metafields": { "description": "1g per sample" ,"includes": "Glow Medium, Matte Medium, Bronze Medium, Prep Primer" } }, { "id": 41602954526872, "metafields": { "description": "1g per sample" ,"includes": "Glow Medium-Deep, Matte Medium-Deep, Bronze Medium-Deep" } }, { "id": 41602954559640, "metafields": { "description": "1g per sample" ,"includes": "Glow Medium-Deep, Matte Medium-Deep, Bronze Medium-Deep, Prep Primer" } }, { "id": 41602954592408, "metafields": { "description": "1g per sample" ,"includes": "Glow Deep, Matte Deep, Bronze Deep" } }, { "id": 41602954625176, "metafields": { "description": "1g per sample" ,"includes": "Glow Deep, Matte Deep, Bronze Deep, Prep Primer" } }, { "id": 41602954657944, "metafields": { "description": "4g per sample" ,"includes": "UN1, UN2, UC2" } }, { "id": 41602954723480, "metafields": { "description": "4g per sample" ,"includes": "UN1, UN2, UC2, Prep Primer" } }, { "id": 41602954821784, "metafields": { "description": "4g per sample" ,"includes": "UC2, UN3, UW4" } }, { "id": 41602954887320, "metafields": { "description": "4g per sample" ,"includes": "UC2, UN3, UW4, Prep Primer" } }, { "id": 41602954952856, "metafields": { "description": "4g per sample" ,"includes": "UN4, UC5, UN5" } }, { "id": 41602955051160, "metafields": { "description": "4g per sample" ,"includes": "UN4, UC5, UN5, Prep Primer" } }, { "id": 41602955116696, "metafields": { "description": "4g per sample" ,"includes": "UW6, UN7, UW8" } }, { "id": 41602955182232, "metafields": { "description": "4g per sample" ,"includes": "UW6, UN7, UW8, Prep Primer" } }, { "id": 41602955247768, "metafields": { "description": "4g per sample" ,"includes": "UN7, UW8, UN8" } }, { "id": 41602955280536, "metafields": { "description": "4g per sample" ,"includes": "UN7, UW8, UN8, Prep Primer" } } ]
Primer Sample:
No Primer Sample
"Try before you buy" is one way we can all intentionally limit our consumption. We make it easy with plastic-free sample kits for you to try our foundations and concealers before investing in your perfect match. You'll receive three shades with up to three full-face applications per sample.
Each sample comes in an aluminum tin to reduce plastic usage, perfectly stacked in a post consumer paper tube–both reusable and recyclable. If you choose to add a Primer sample it will come housed in a glass jar with aluminum lid.
Recycling program
Empty, clean, mail, repeat
Our ingredients are about 75% organic. We strive to make our ingredients as organic as possible but will always choose fair trade over organic if we are unable to have both. It is important to us that every person involved in the making of our cosmetics is treated ethically and fairly.
We work closely with a green certified, fair trade manufacturer in China - where the bamboo is water processed and never chemically treated.
As bamboo is more readily available within Asia, we believe it is more climate-friendly (or sustainable) to have our products assembled where it is harvested, and then shipped to us.
Our bamboo supplier was carefully selected based on their FSC Certification. The Forest Stewardship Council Certification is a rigorous process, which includes an individual assessment and yearly audits. 
We use a vegan-based carnauba wax that is derived for the leaves of the Copernicia prunifera tree.
Different from the palm grown and harvested in South East Asia, this powder is extracted from the leaves of the tree and does not require the tree to be brought down. Some ingredients, such as Stearic Acid, are also palm based and are supplied by RSPO certified suppliers who are regularly audited. You can learn more about the Roundtable on Sustainable Palm Oil here.
All Elate packaging is elligible to be returned to us for proper recycling and disposal. Just clean your empty containers and send them back to us, we'll take care of the rest.
Yes, we offer sample kits of all of our foundation and concealers so that you can find the perfect shade before committing. Our sample options can be found on our Sample Kits page here, and will come packaged in  recyclable/reusable aluminum tins. If you are unsure of your matching shade, we encourage you to purchase a sample size before committing to a full size product.
Customer Reviews
Write a Review
Ask a Question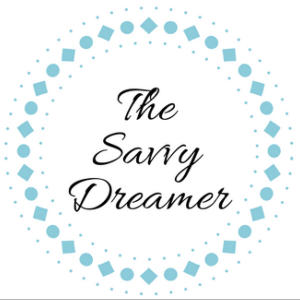 K
06/12/2022
Kasia

Canada
Great sample kit
I love the fact you can order the sample kit. That way you can try a few different shades. There was only one shade that worked from this kit and it was UC2. I was told this is the only shade that works with skin that has pink undertones. I found all the other shades way too yellow. I hope Elate can come up with more shades that cater to cool skin with pink undertones like mine. As of right now, I can't even get a concealer to match because I was told no shade would work for me which is disappointing as I need something to cover imperfections and occasional breakouts especially since my wedding is coming up in August. So now I'm forced to look for another product elsewhere.
Thank you for your review, Kasia. We are so glad that you were able to find your perfect shade using our Complexion Sample Kit. For concealer shades, you are so right! We do need more shades. We are always looking to broaden our complexion shades and feedback like this helps us now what kind of shades to introduce!
04/21/2022
Josie

Canada
Love samples
I love that elate allows us to buy samples to colour match. Luckily for me all 3 shades were a good match. Coverage is also good and doesn't feel heavy on the skin.
Hi Josie, thanks for ordering a sample kit! We always encourage sample kits as a great way to find your shade before committing to a full size. If you need extra assistance in testing your samples, our Support team can also help you through our chat or email.
04/19/2022
Emily H.

United States
Didn't like the concealer
5 stars for the sample kit. 2 stars for the concealer. I was really excited to find this low waste concealer, but unfortunately it didn't work for me. I found that it clung to areas of dry skin that I didn't know I had (see photos, under inner corners). I used an eye cream and moisturizer under my eyes and let that soak in before using the concealer. I tried applying it with my fingers, brush, and damp beauty blender. Additionally, I have fair-light skin with neutral warm undertones and CN2 seems too dark for a concealer. I tried CN1 and liked that it is lighter, but the undertones are wrong for me. Also, I found that to apply it best, you need to warm it between your finger tips and then it'll be nice and creamy (not a problem, just FYI).
Thank you for sharing such an honest review with us, Emily. We appreciate your feedback on our concealer and are grateful that you took the time to explain your challenges with it. We're sorry that it isn't working for your skin, and want to help you find a different product that you will fall in love with. Please send us an email at support@elatebeauty.com so we can recommend some alternative products.
03/29/2022
Mia

United States
Love it!
Even though it was a bit too light for me I loved how easy it was to apply and build up. I will be ordering another set!
Thank you for your review, Mia! Even though you were not able to find your perfect shade the first time around, we are thrilled that you love the Pressed Foundation formula! If you would like some assistance choosing a shade of our Pressed Foundation, please email us at support@elatebeauty.com. Our team would be happy to colour-match your skin tone!
03/26/2022
Sabrina

Canada
Great formula!
This product has a great formula but unfortunately I wasn't able to find my shade. Still highly suggest trying the product to see if they have your shade because it felt so light on my face and practically made my pores disappear.
Thank you so much for your review, Sabrina. We love that your love our Creme Revealer formula, but we are sorry that you were not able to find your shade! Our team would love to help. Please email us at support@elatebeauty.com so that we can assist in shade matching your skin tone!