In stock

.

Ships from Victoria, BC Canada
[ { "id": 41600507740312, "metafields": { "description": "3g" } }, { "id": 41600507379864, "metafields": { "description": "3g" } }, { "id": 41600507642008, "metafields": { "description": "3g" } }, { "id": 41600507674776, "metafields": { "description": "3g" } }, { "id": 41600507707544, "metafields": { "description": "3g" } }, { "id": 41600507445400, "metafields": { "description": "3g" } }, { "id": 41600507412632, "metafields": { "description": "3g" } }, { "id": 41600507478168, "metafields": { "description": "3g" } }, { "id": 41600507510936, "metafields": { "description": "3g" } }, { "id": 41600507609240, "metafields": { "description": "3g" } }, { "id": 41600507576472, "metafields": { "description": "3g" } }, { "id": 41600507543704, "metafields": { "description": "3g" } } ]
Shade:

Thrive
Light Neutral
Multiuse for lips and cheeks
Vitamin E works to moisturize the lips
Long-Wearing Lip Crayon
This isn't your typical lip pencil: Made with vitamin E and rice bran oil, it's moisturizing and long-wearing for even the driest lips. Use it as a lip liner before applying your go-to Elate lipstick, or colour inside the lines and use your LipColour Pencil as a crayon. Mix and match to personalize your shade.
Cocos Nucifera Oil, Octyldodecyl Stearoyl Stearate, C10-18 Triglycerides, Copernicia Cerifera Cera, Hydrogenated Vegetable Oil, Polyglyceryl-3 Diisostearate, Silica, Oryzanol, Glyceryl Undecylenate, Tocopherol, Kaolin +/- CI 77891, CI 77742, CI 77491, CI 77499, CI 77492, CI 15850
Our pencils produce minimal carbon in the production and disposal process. The lid is corn-derived to reduce plastic usage in the making of this product and lower environmental emissions. The California cedarwood is PEFC certified, guaranteeing sustainable forest management. While the labelling is water-based ink. However, the coloured end-cap is made of Urethane Acrylate and nitrocellulose and is not biodegradable.

DISPOSAL: The lid of the pencil can be industrially composted (please check with your local governmental systems), or disposed of in your household waste along with the remnants and shavings of the pencil.
Use as a lip liner or as an all over lip colour. Mix and match lip pencil with better balms for a custom shade.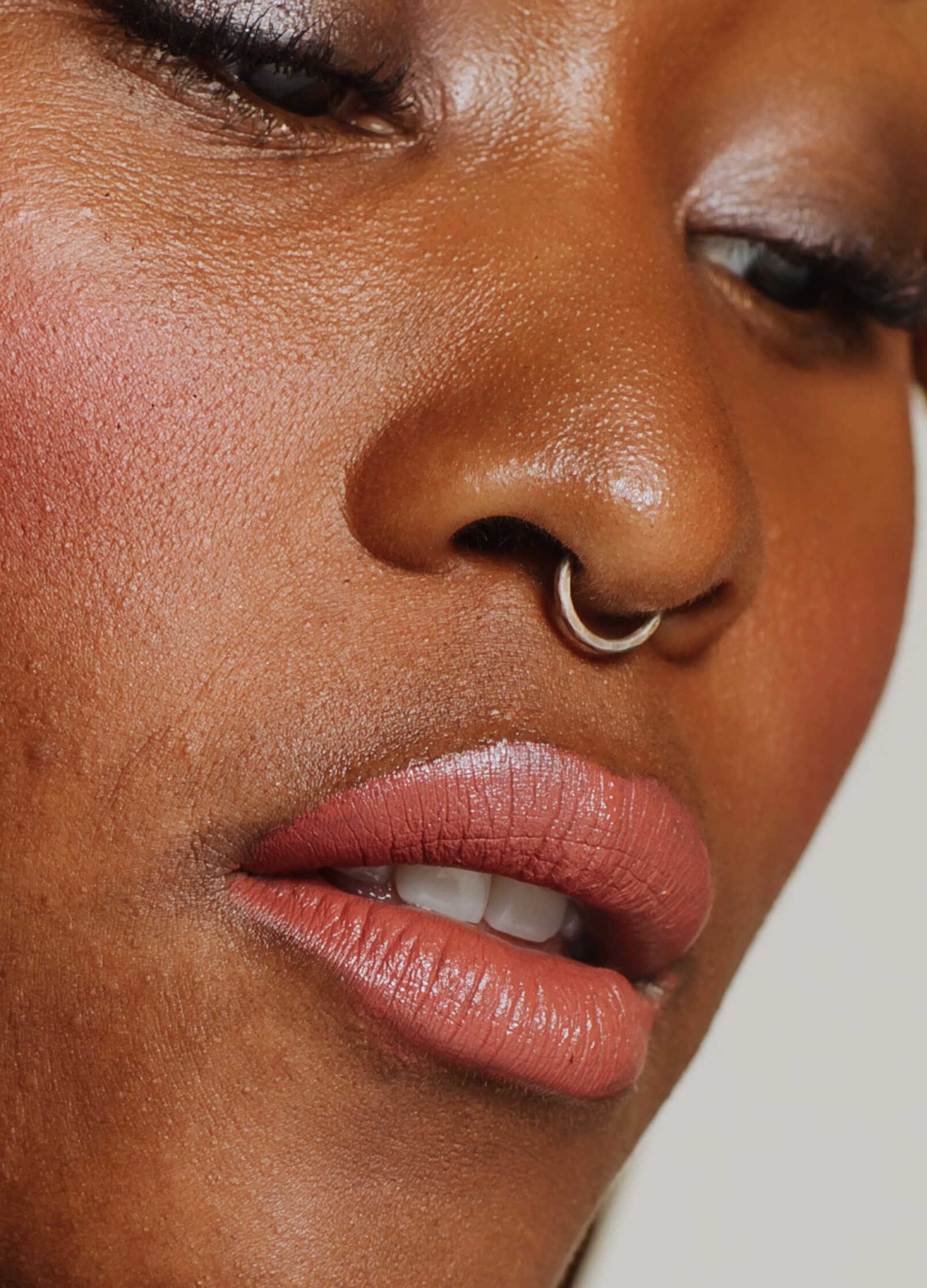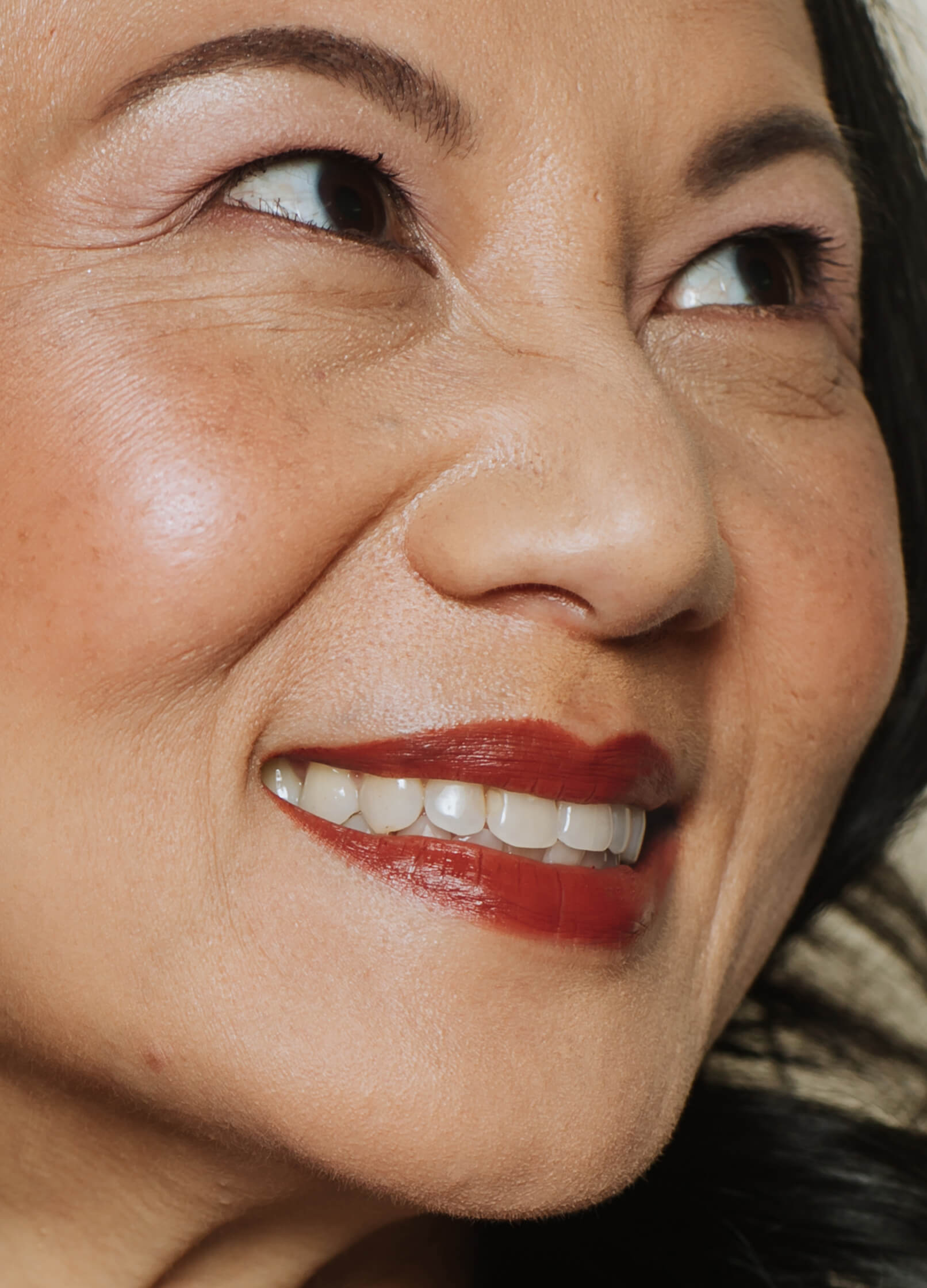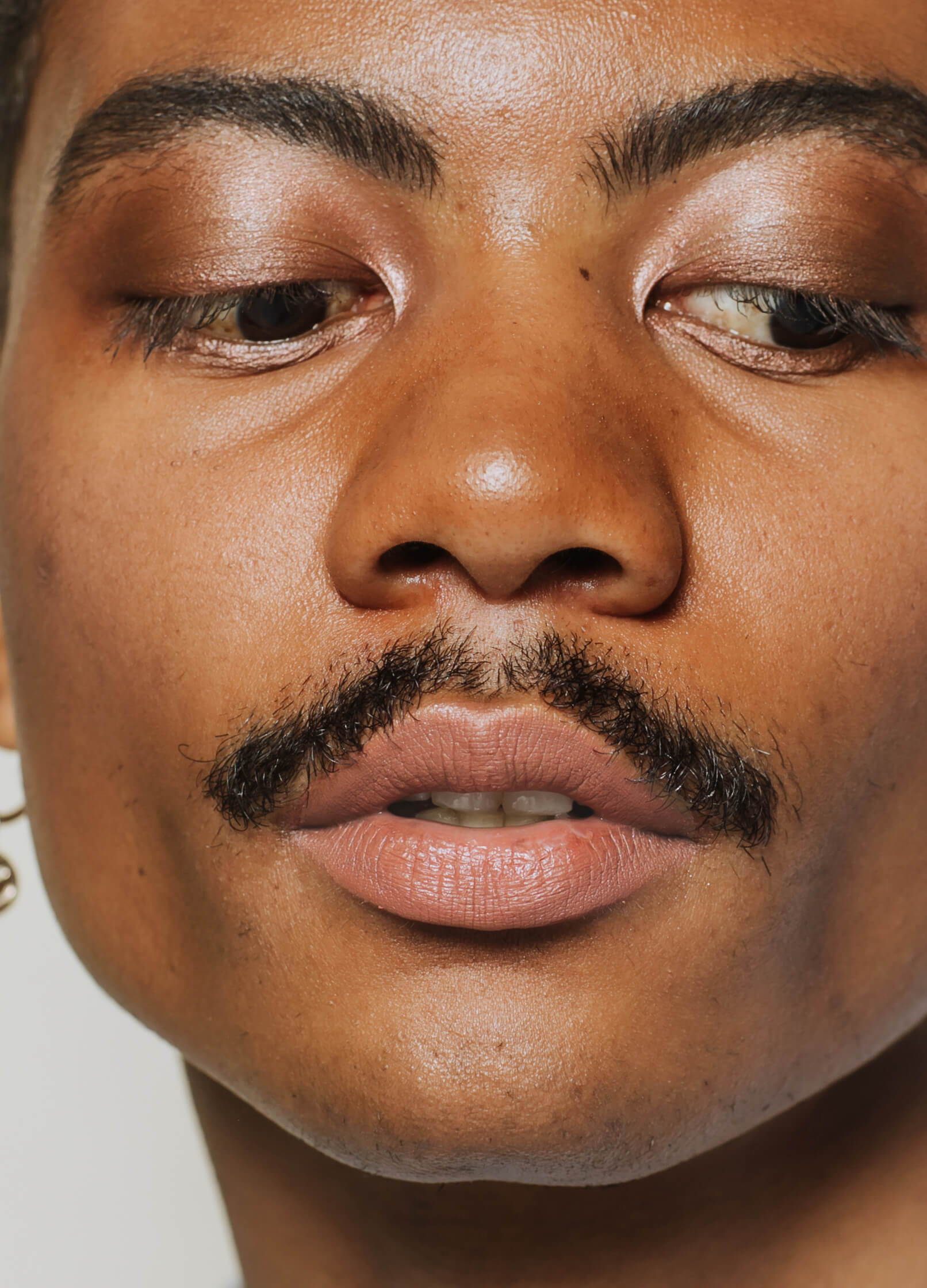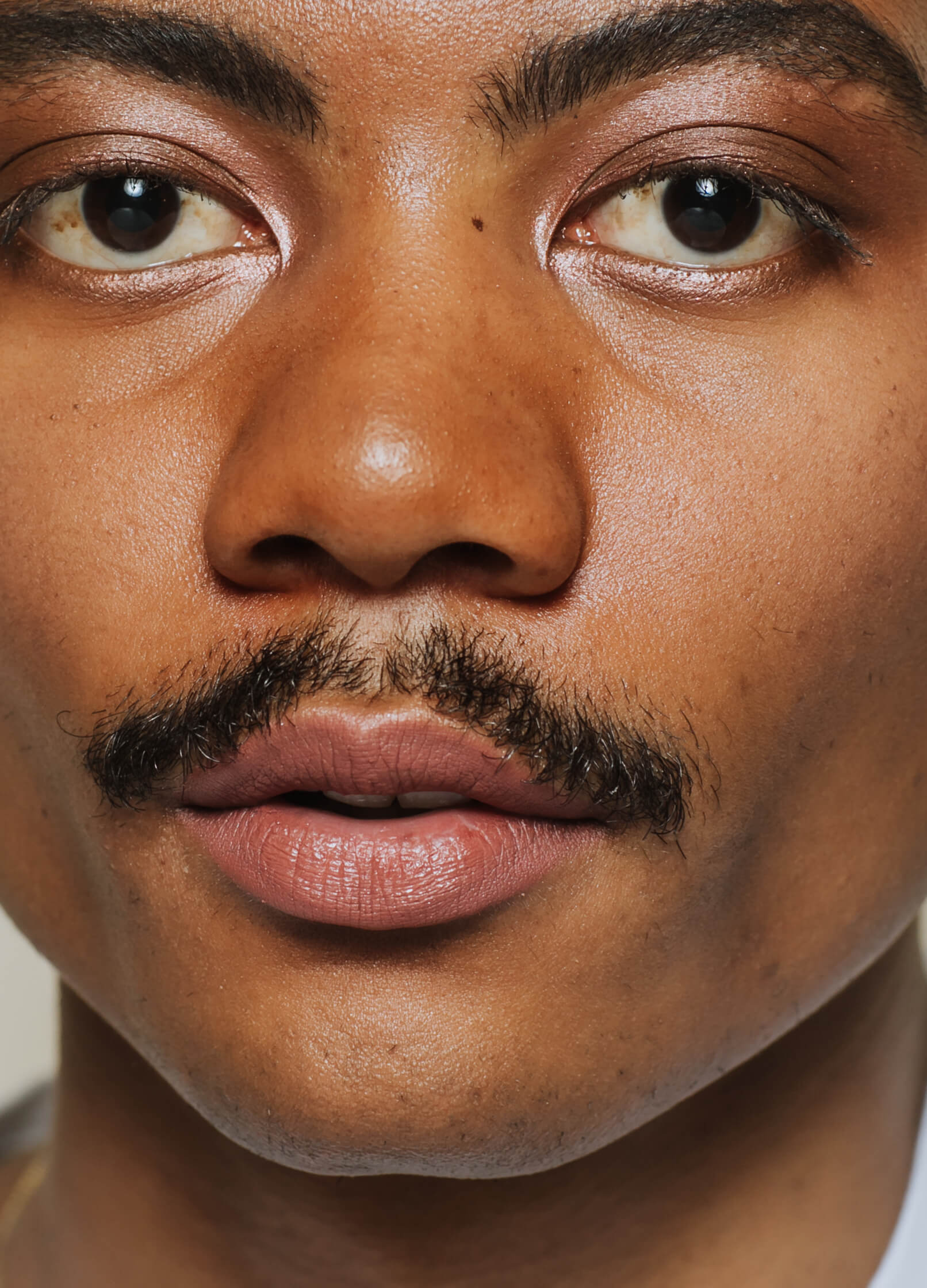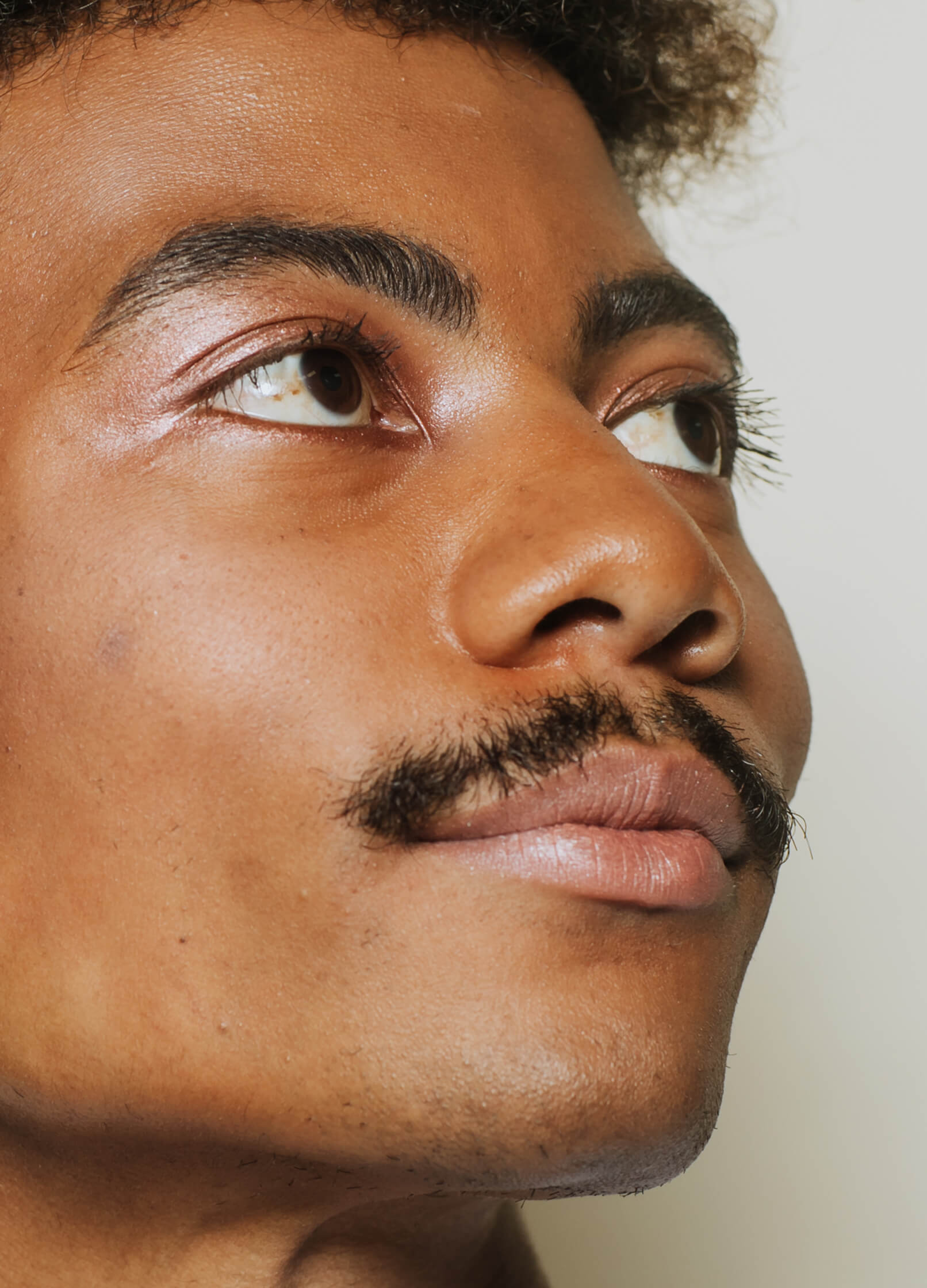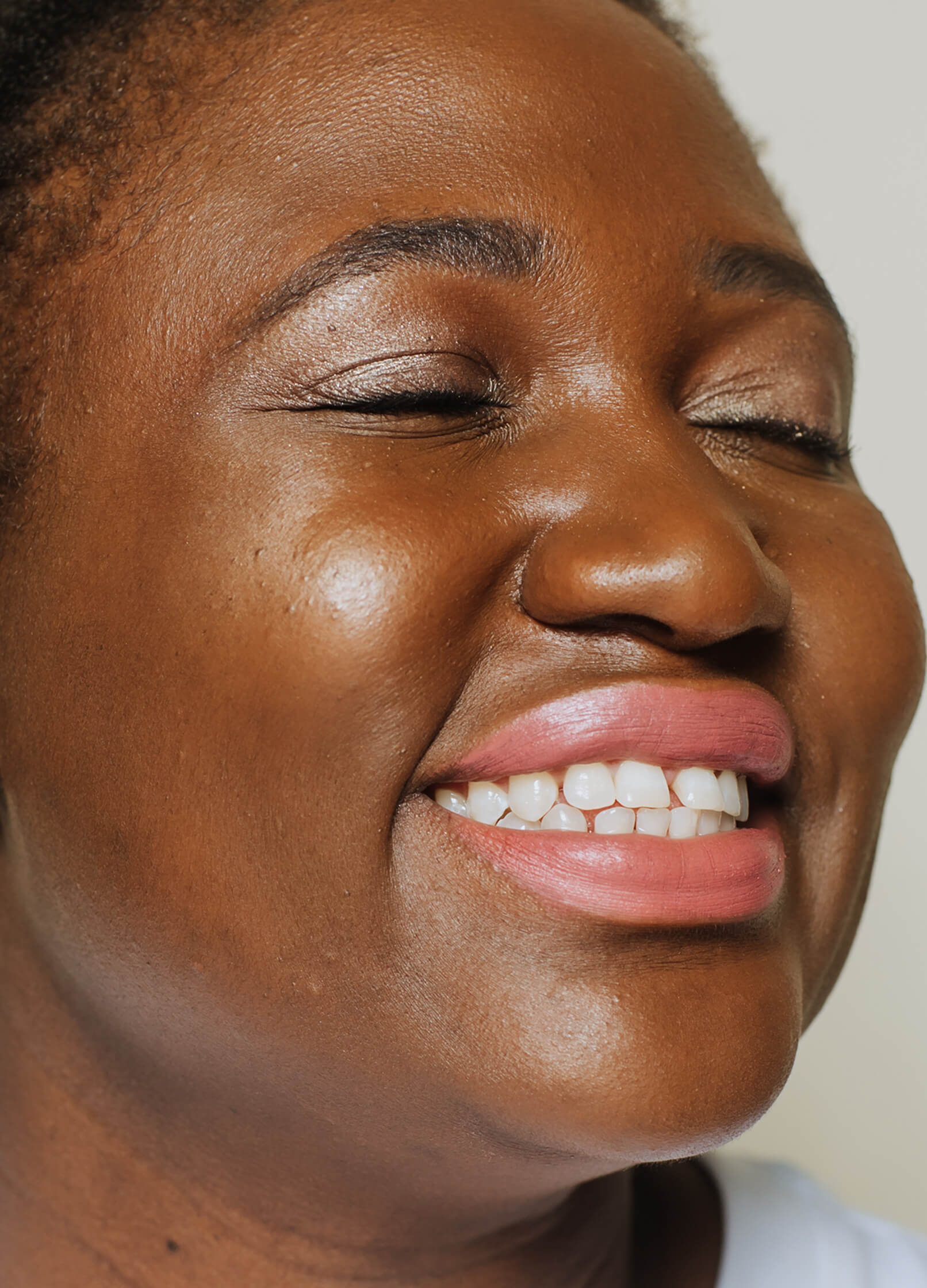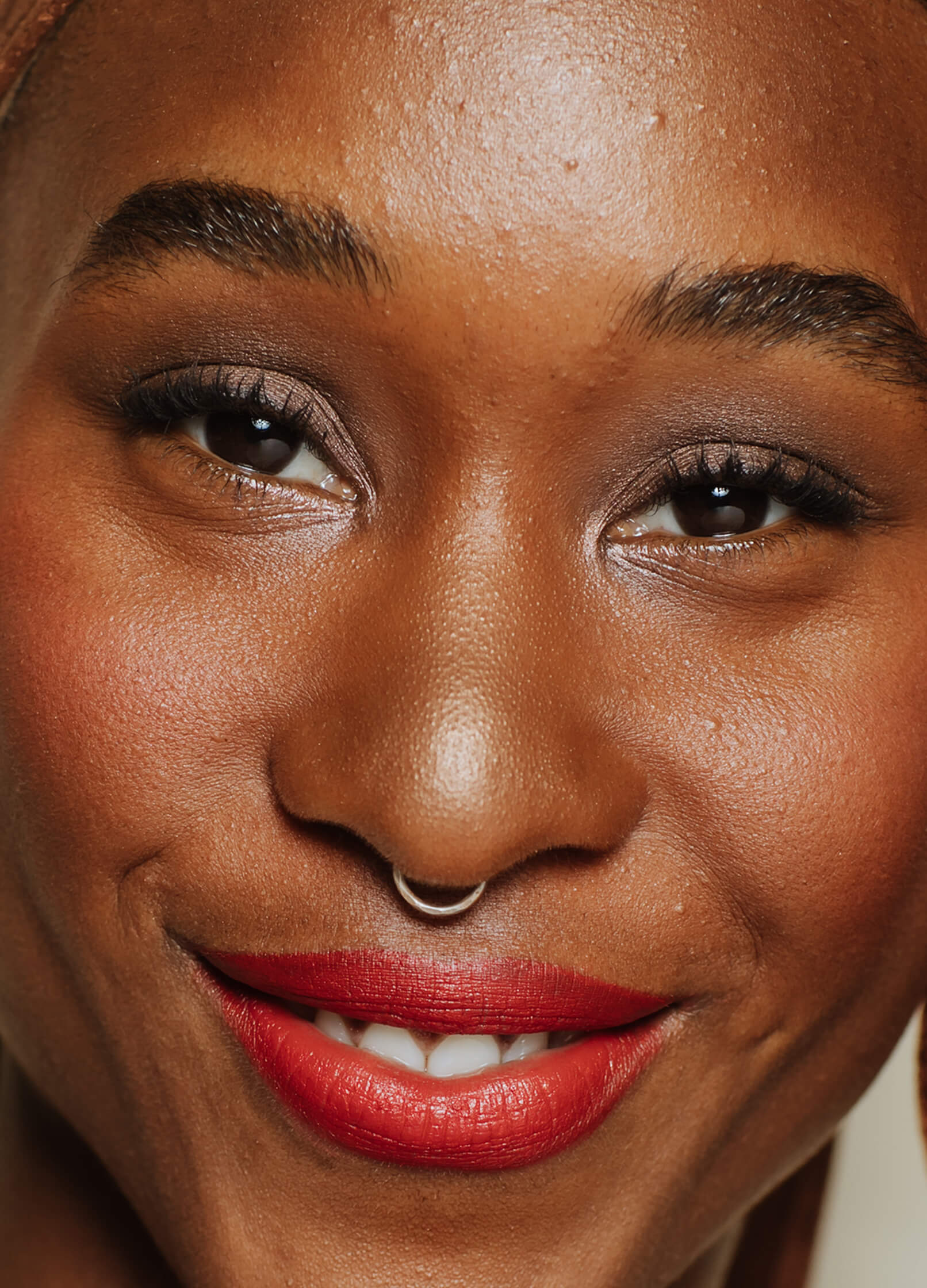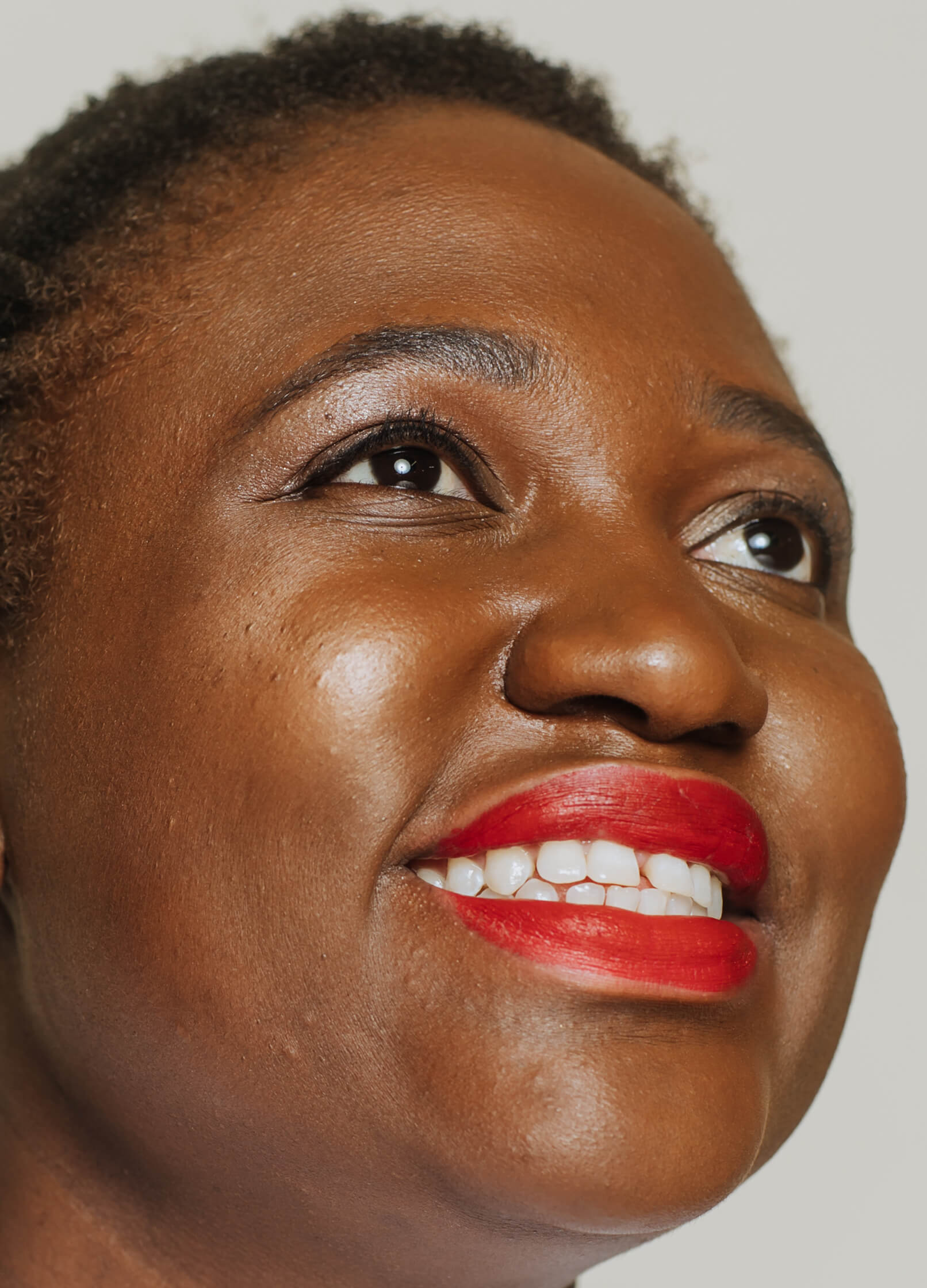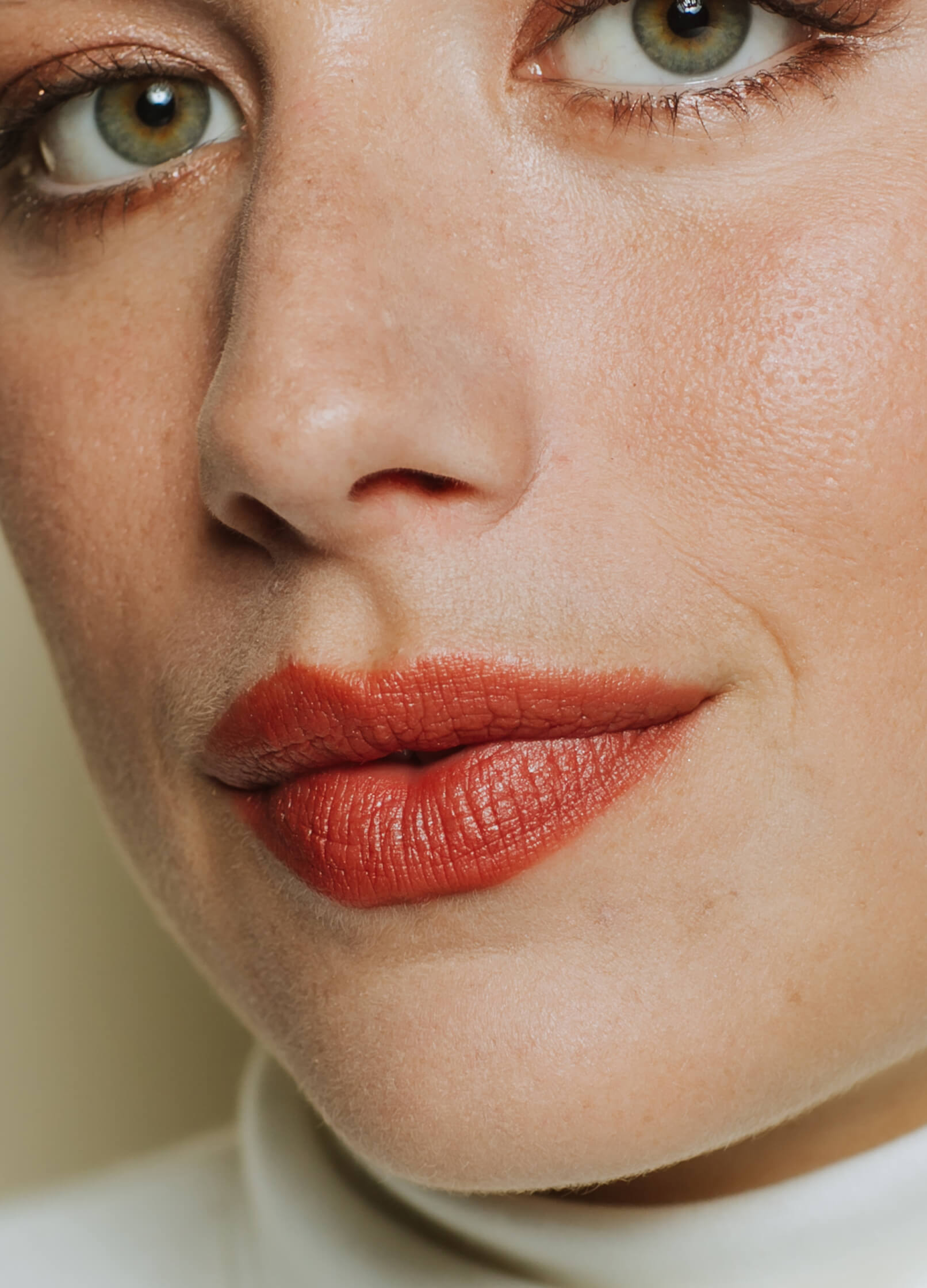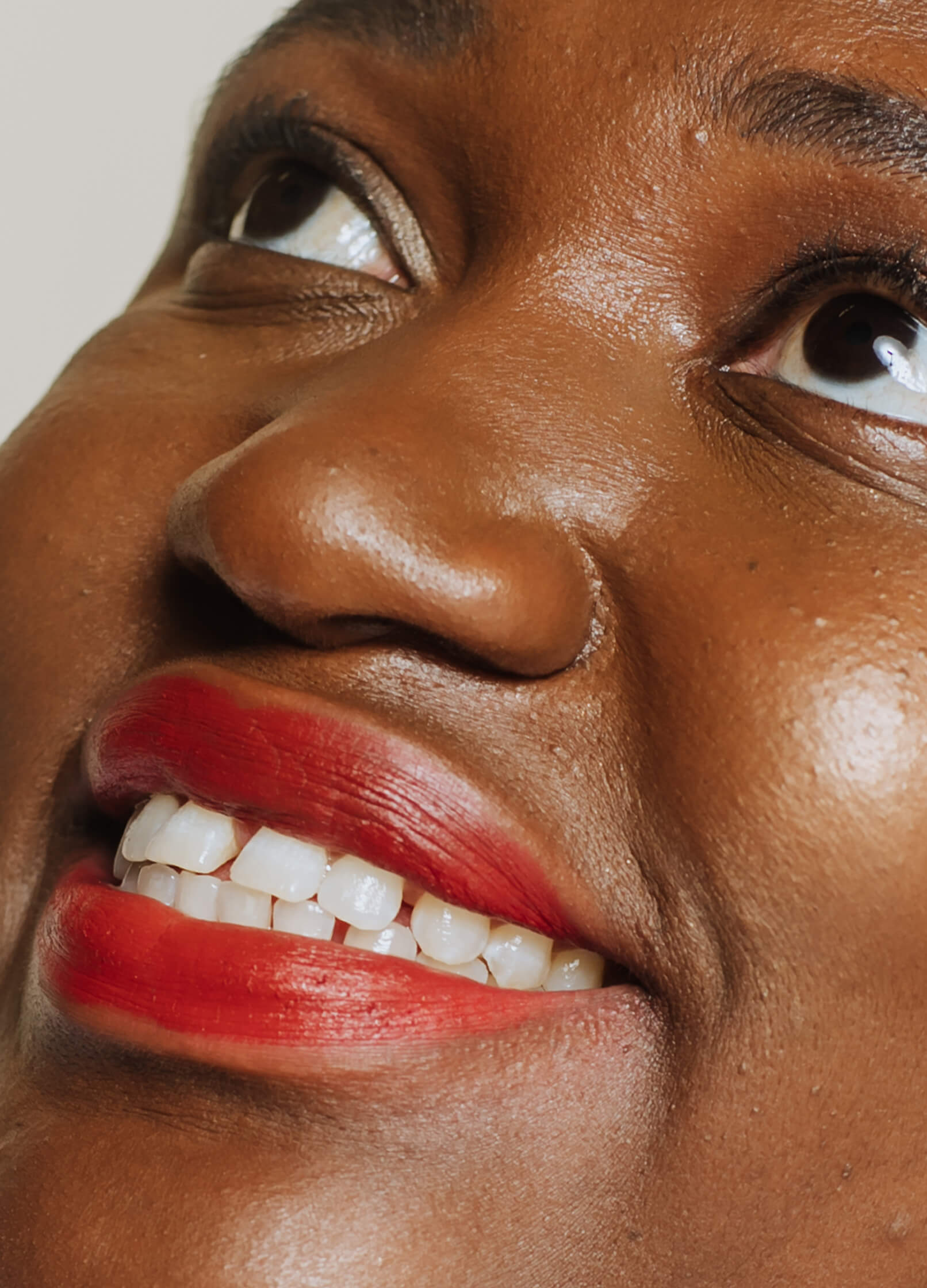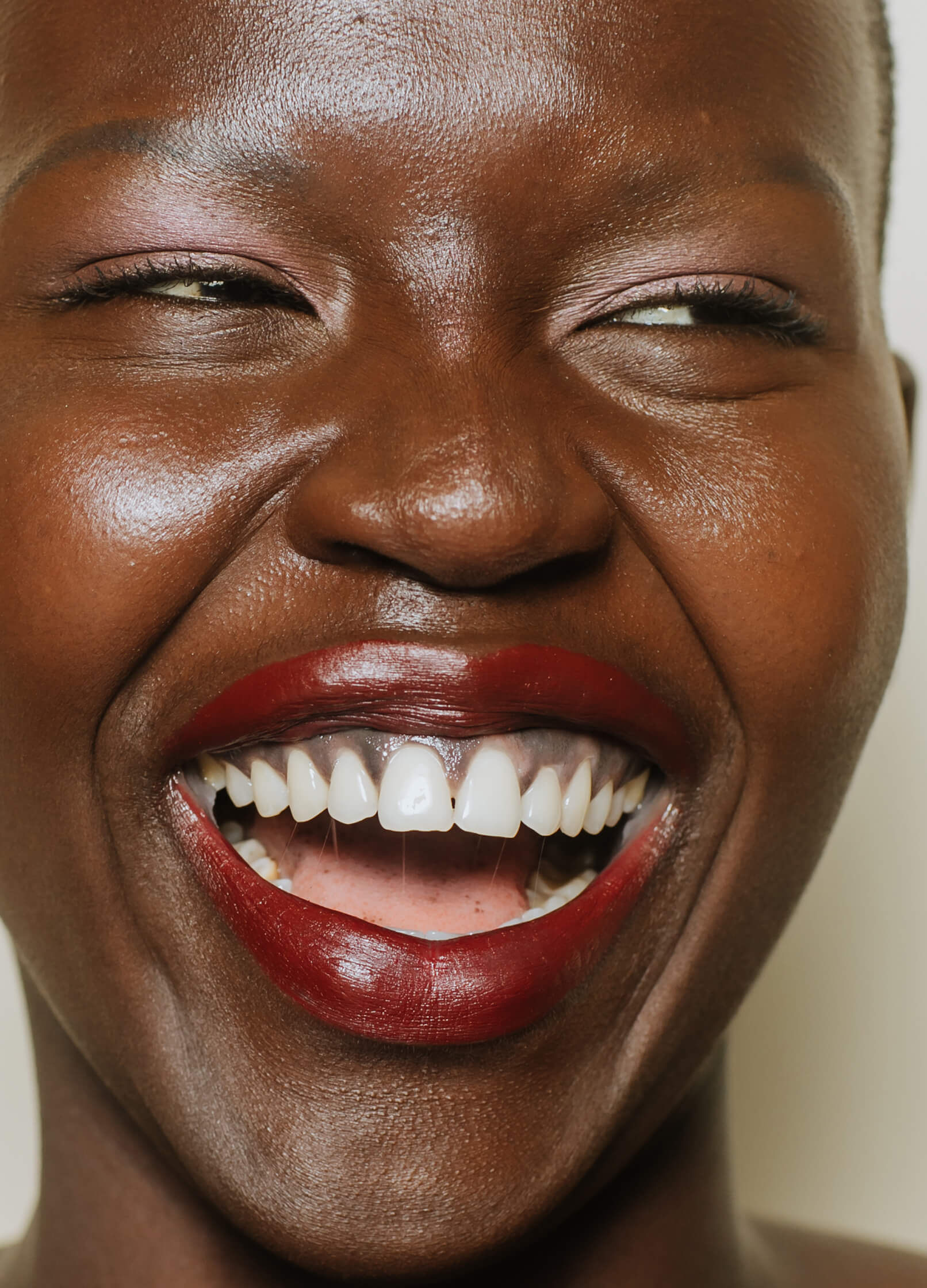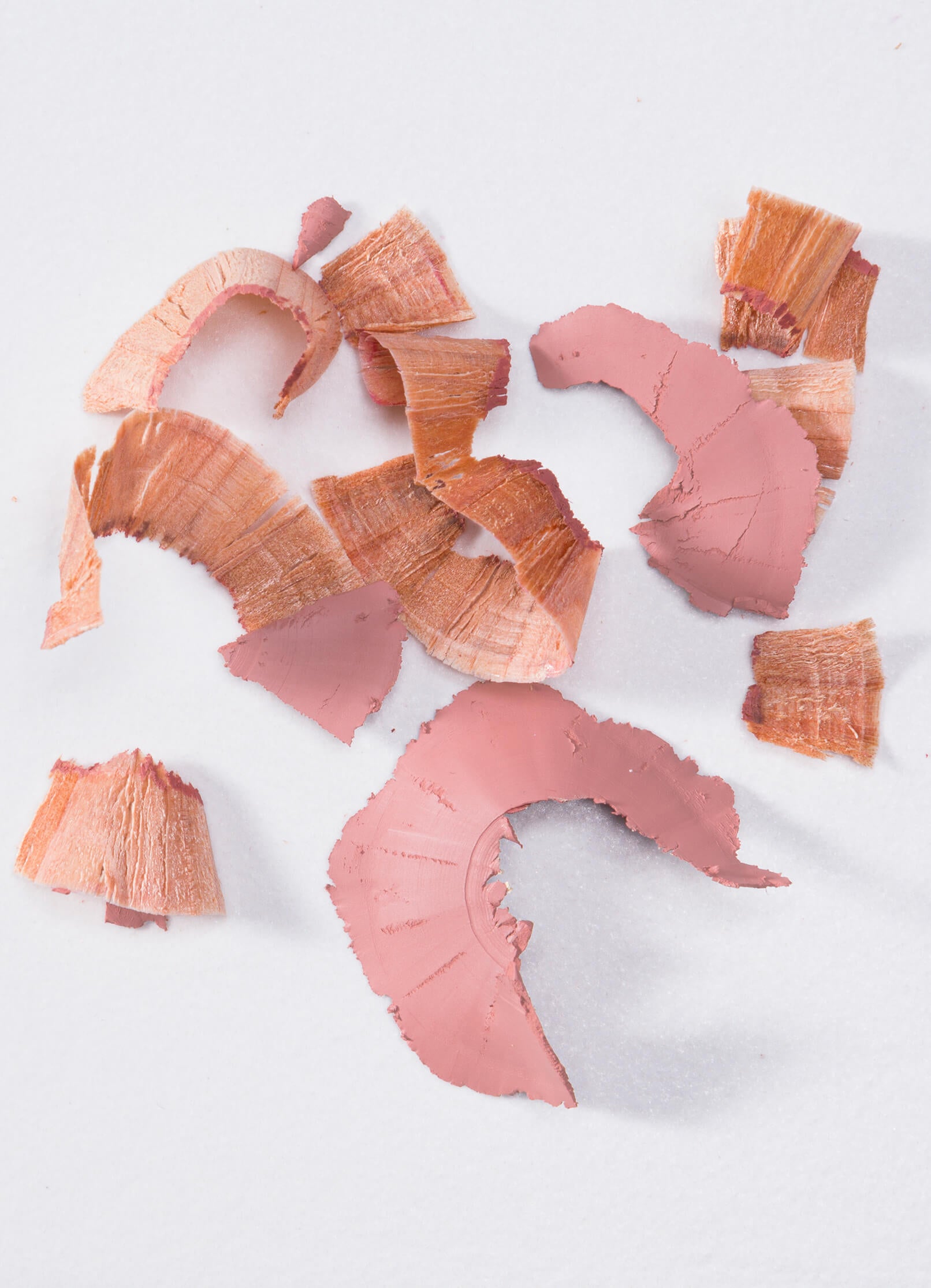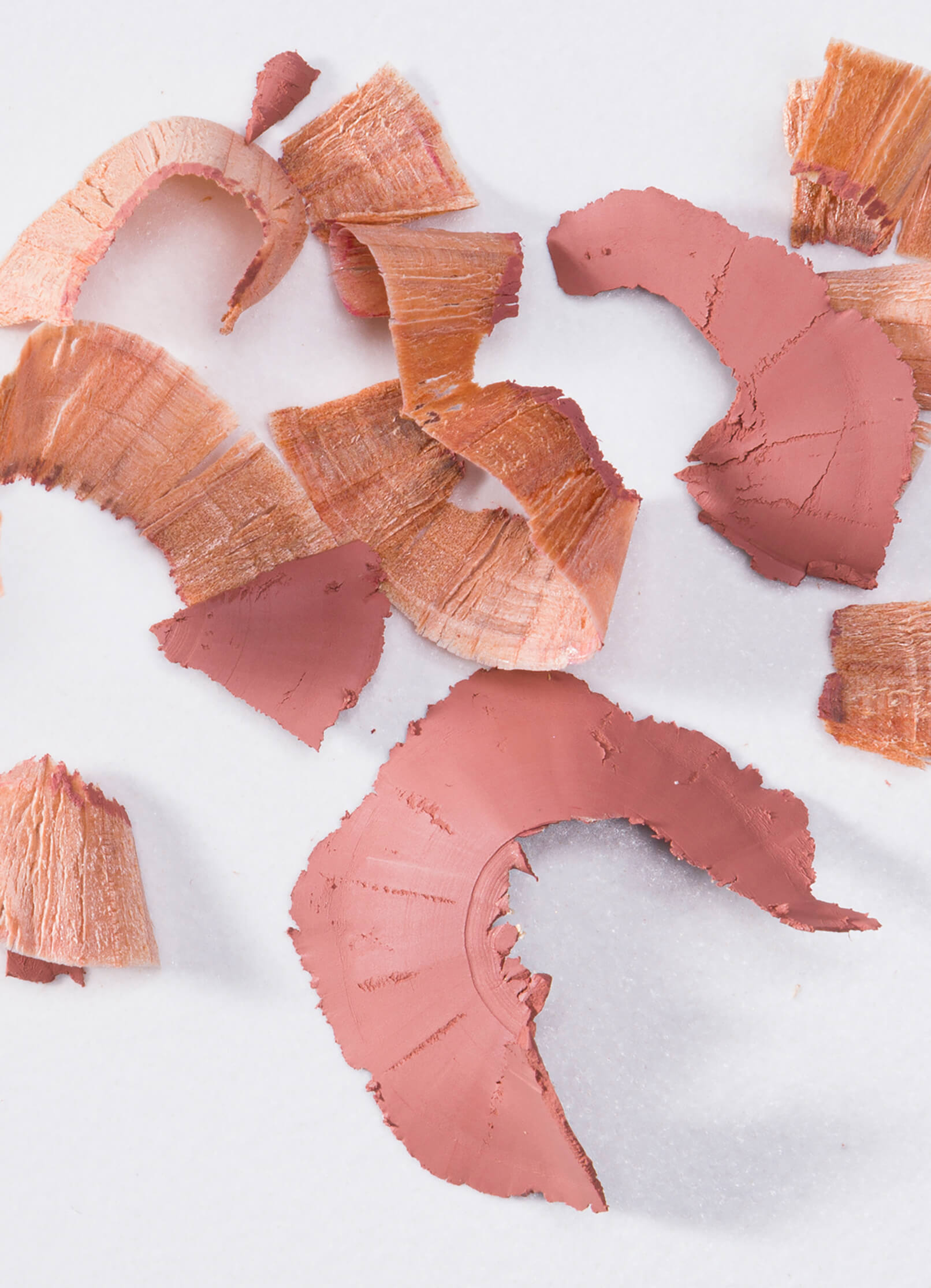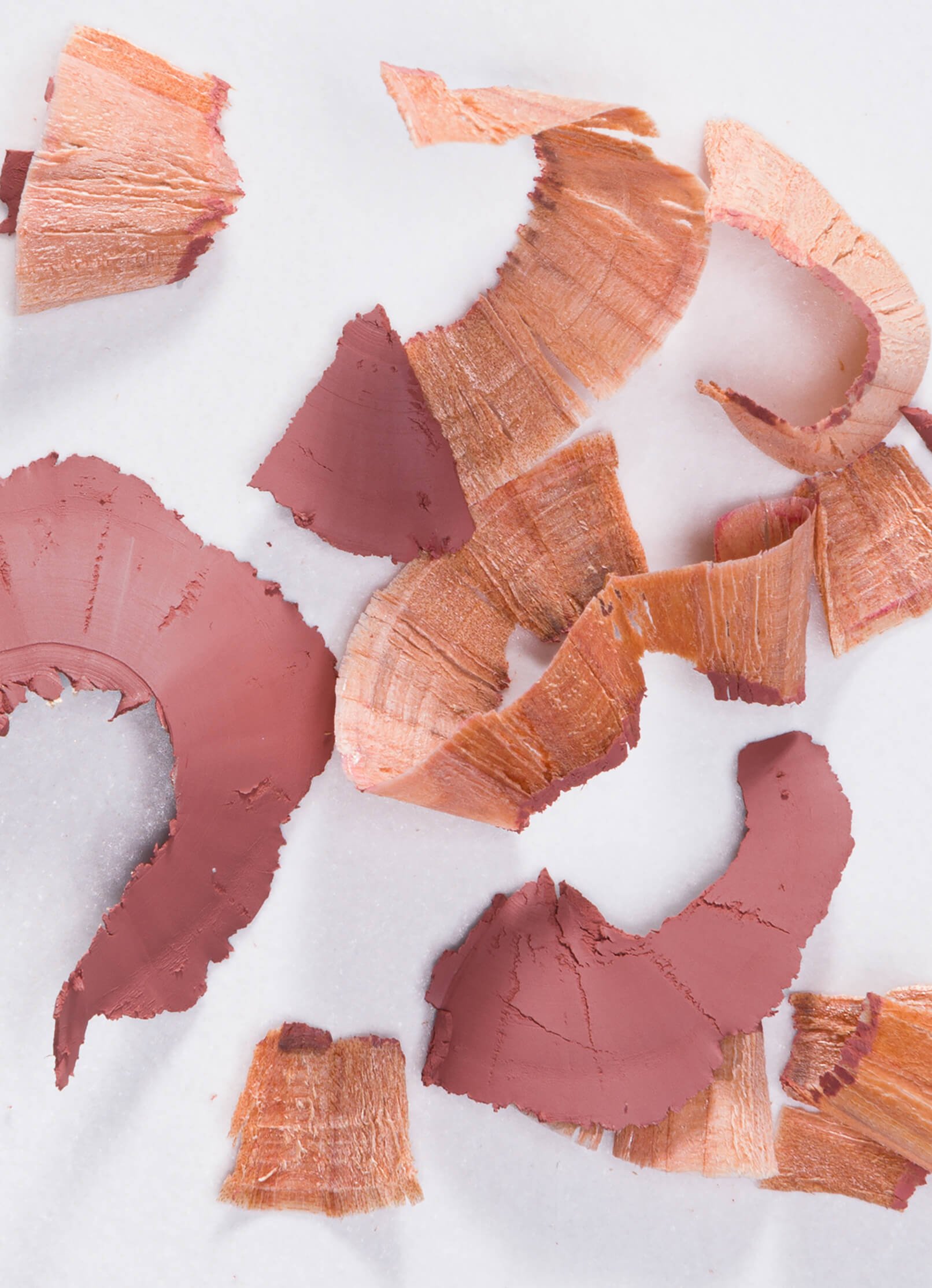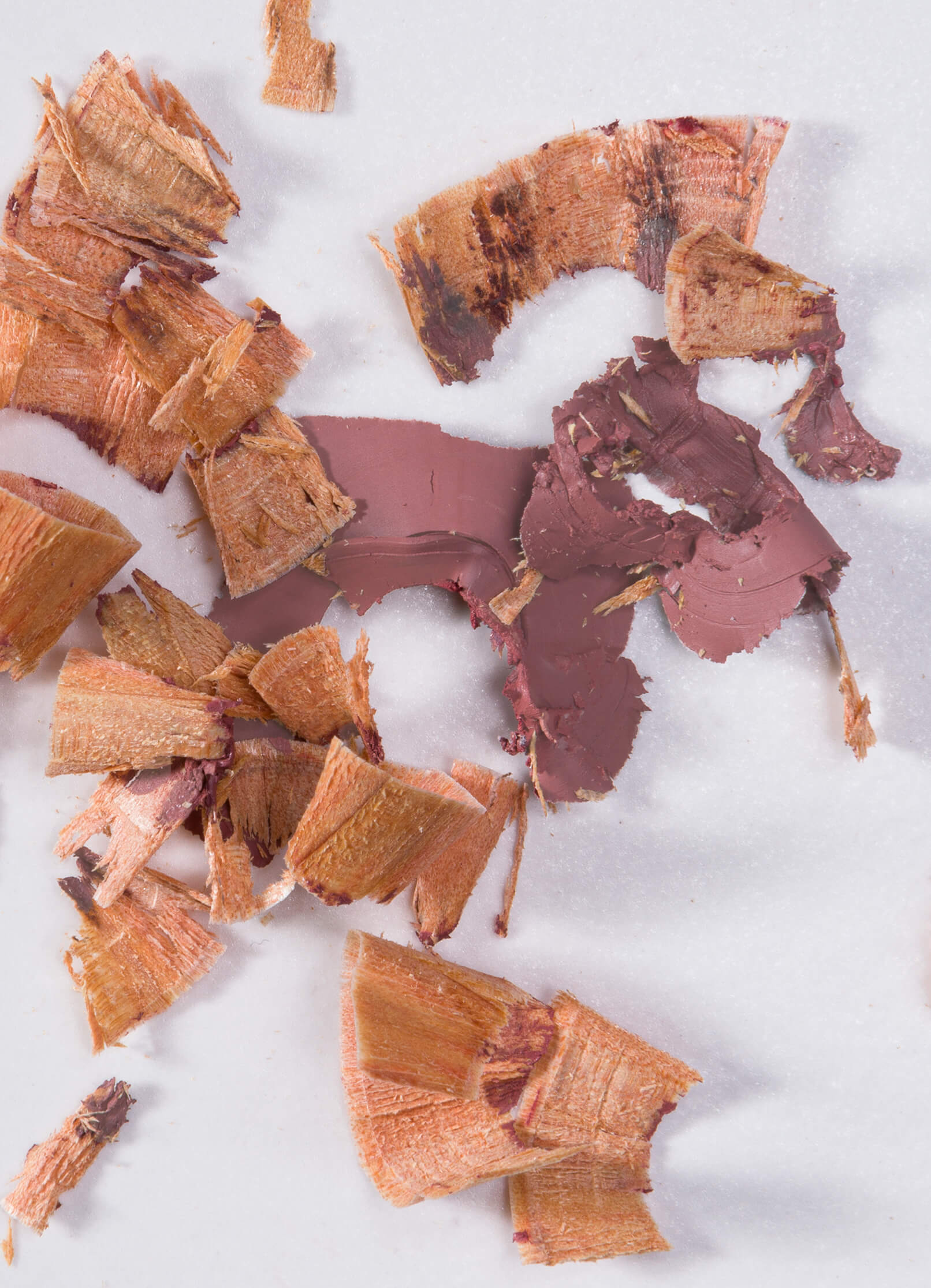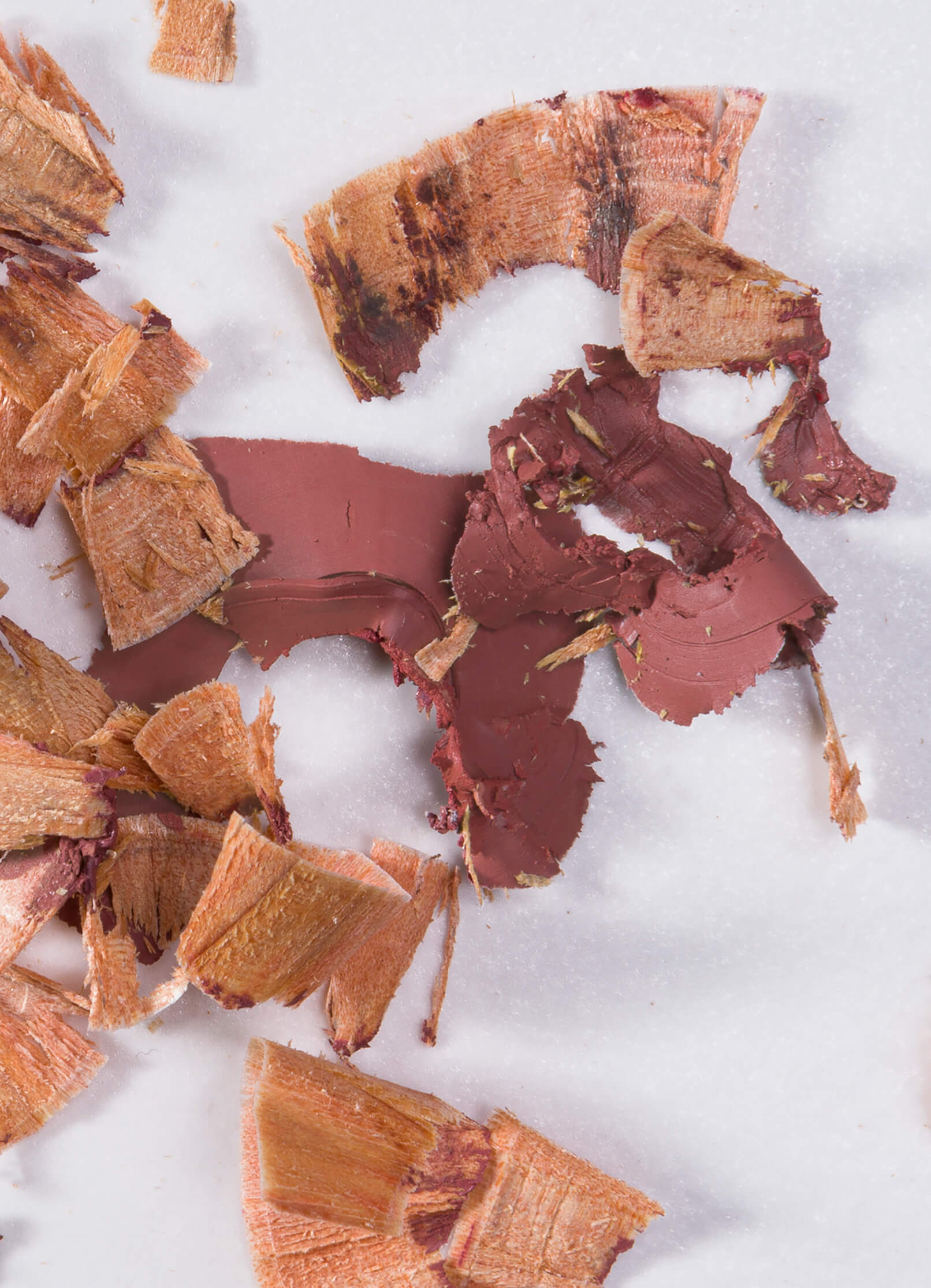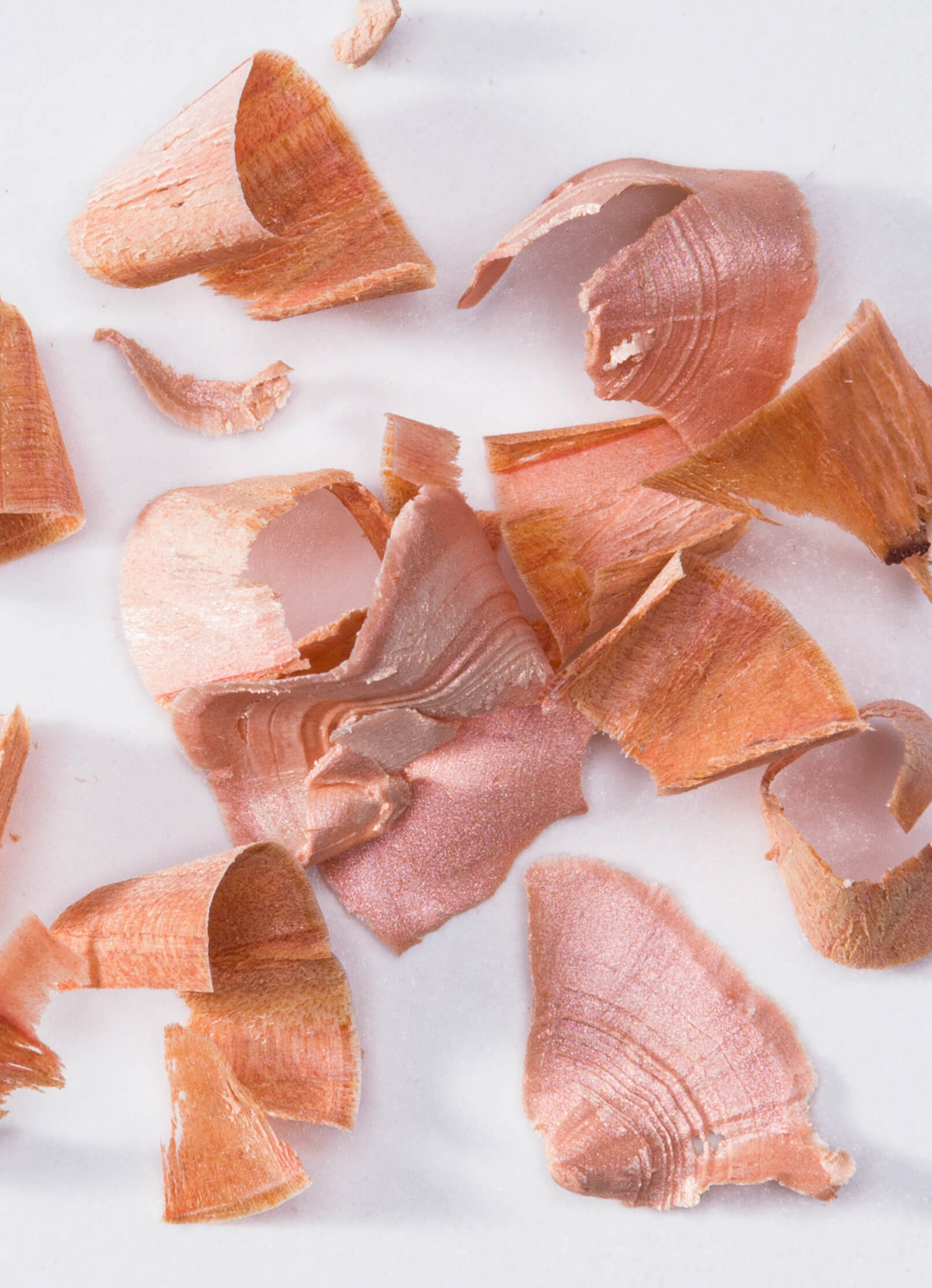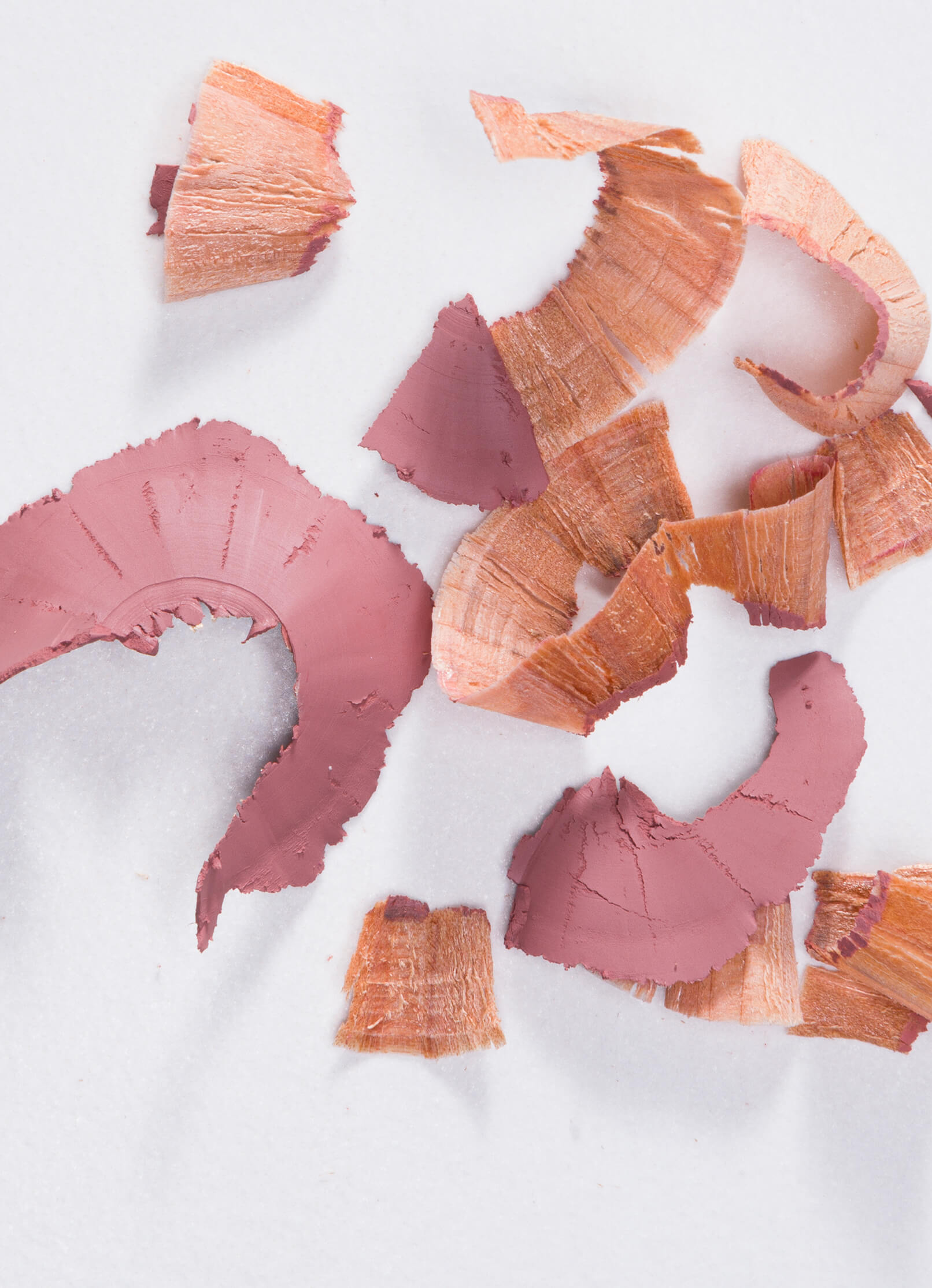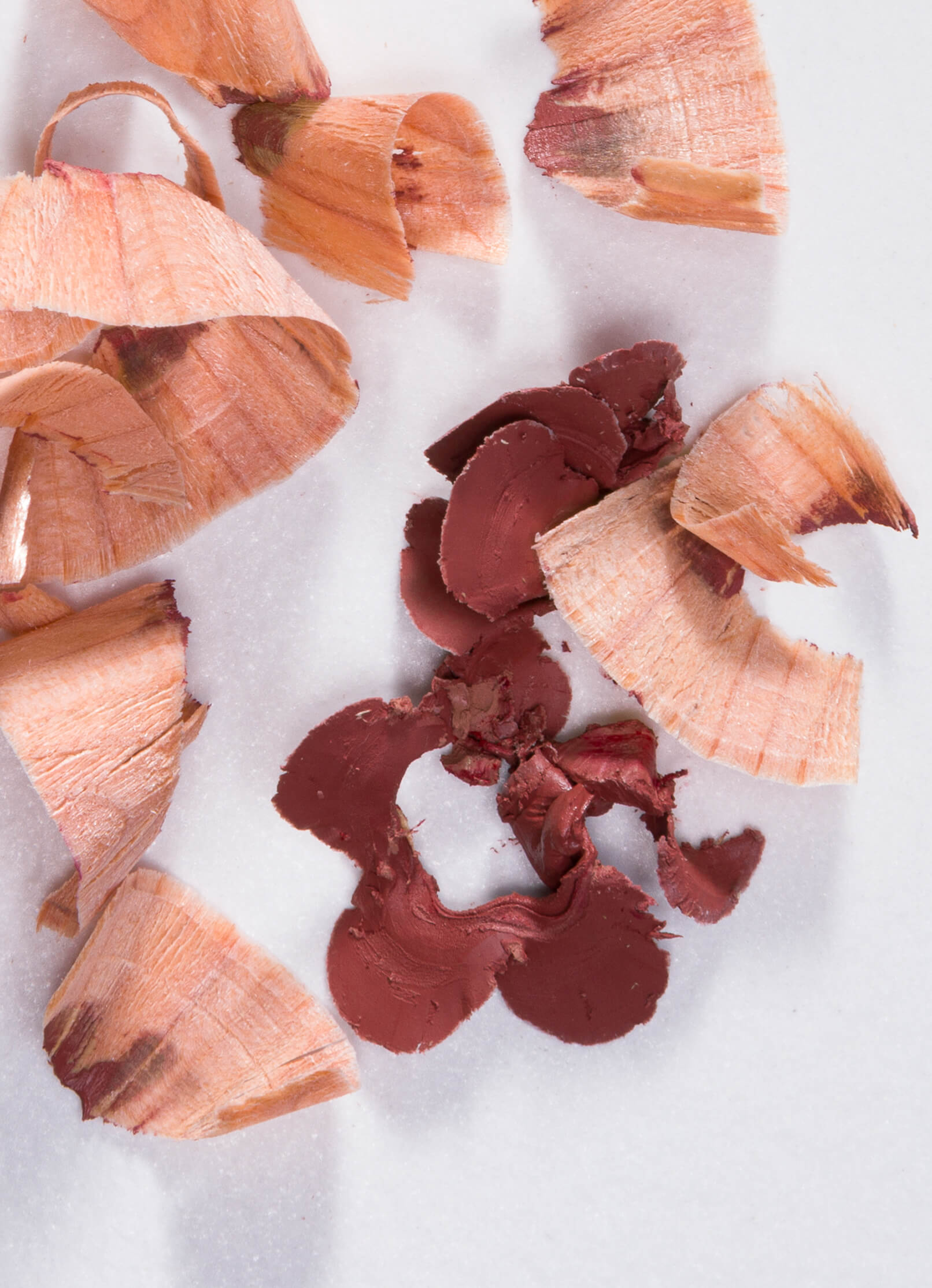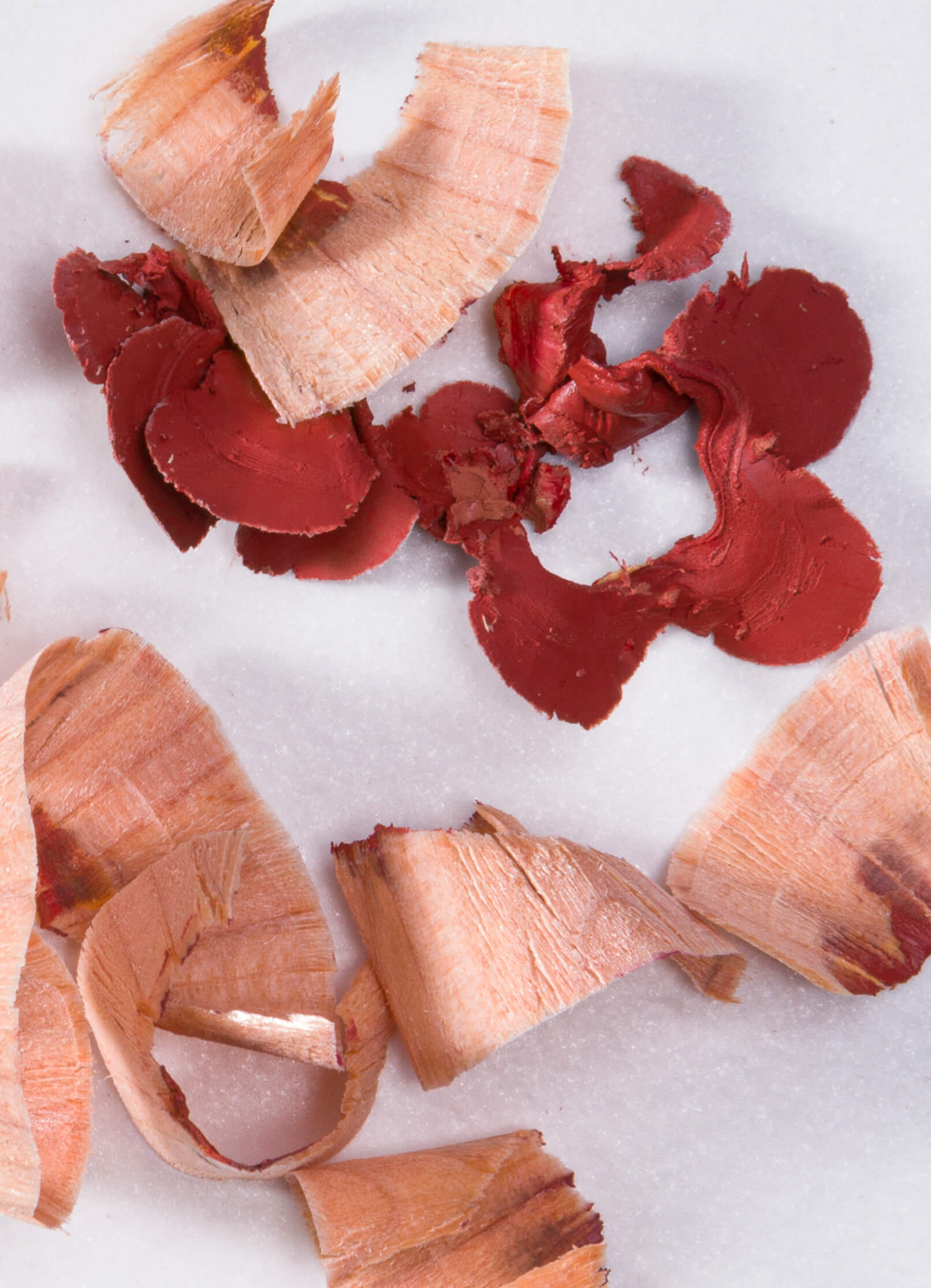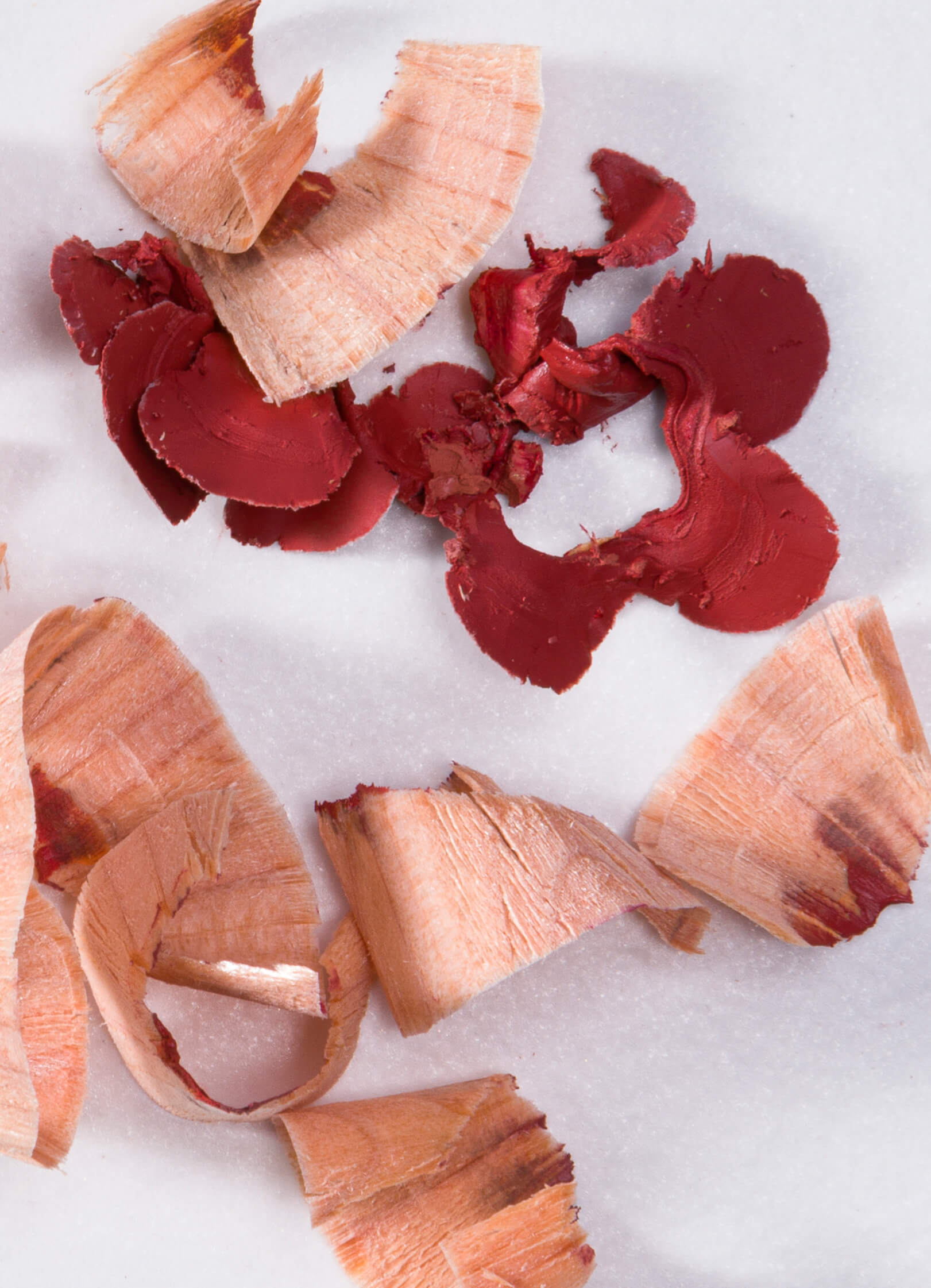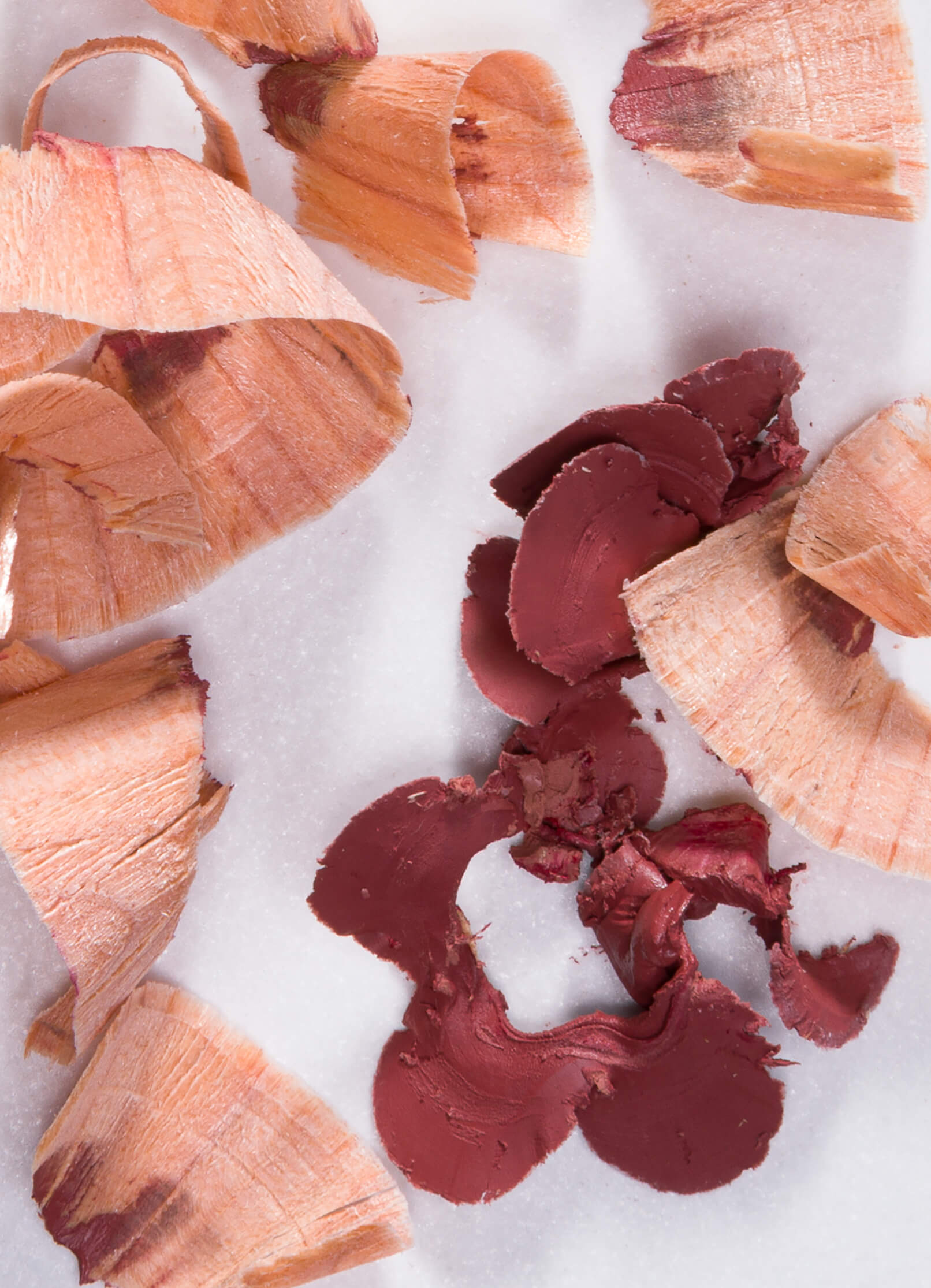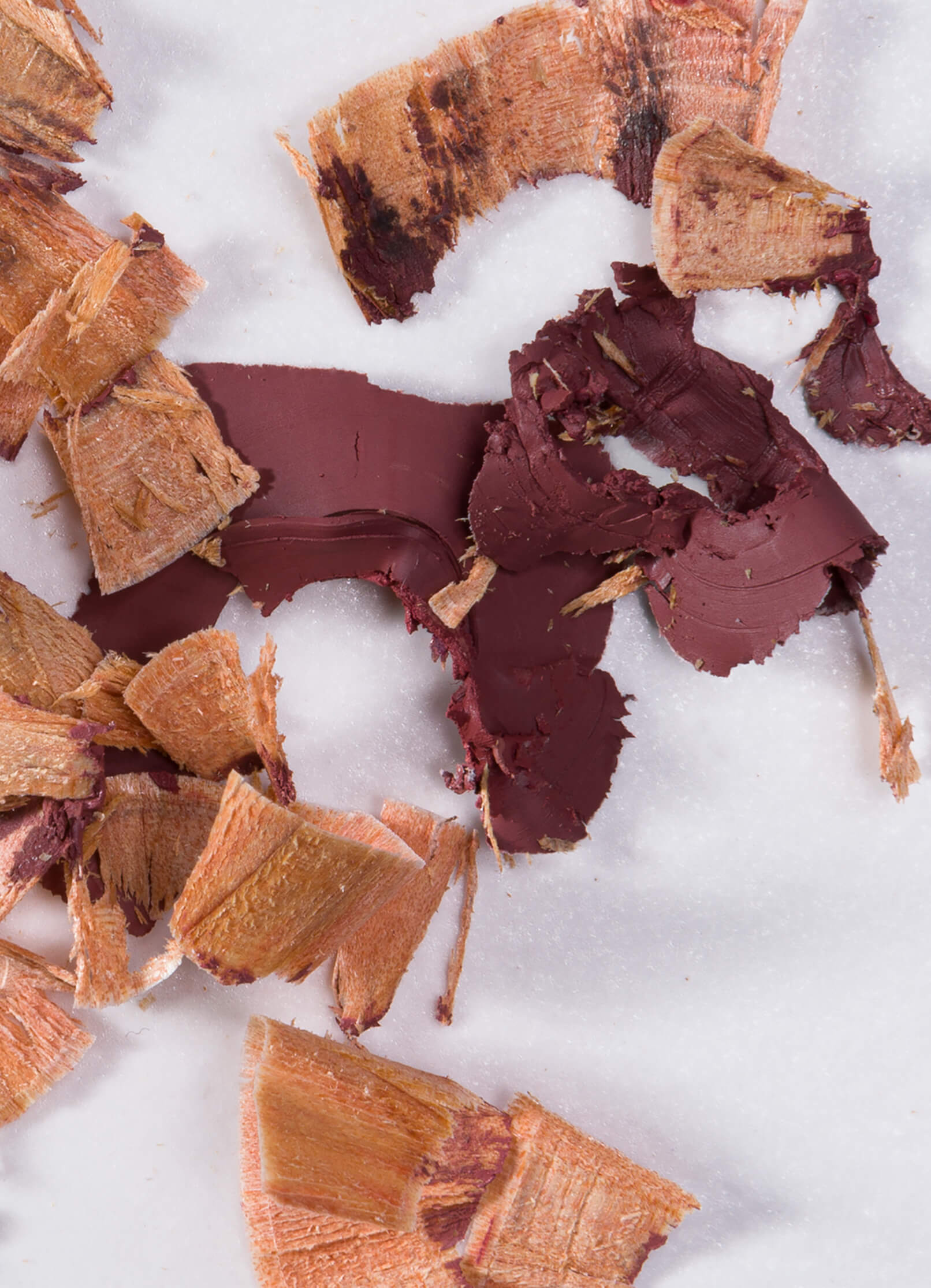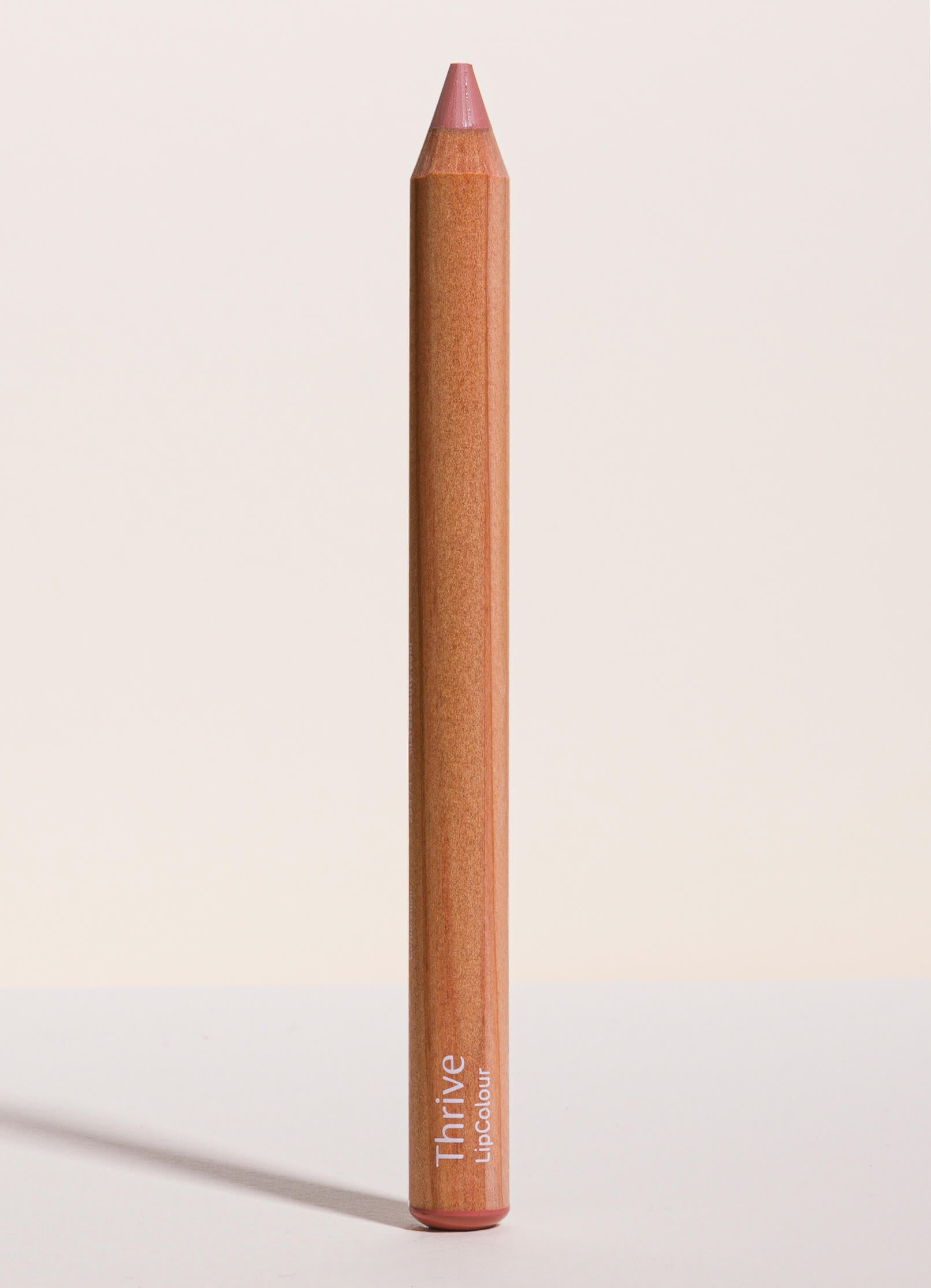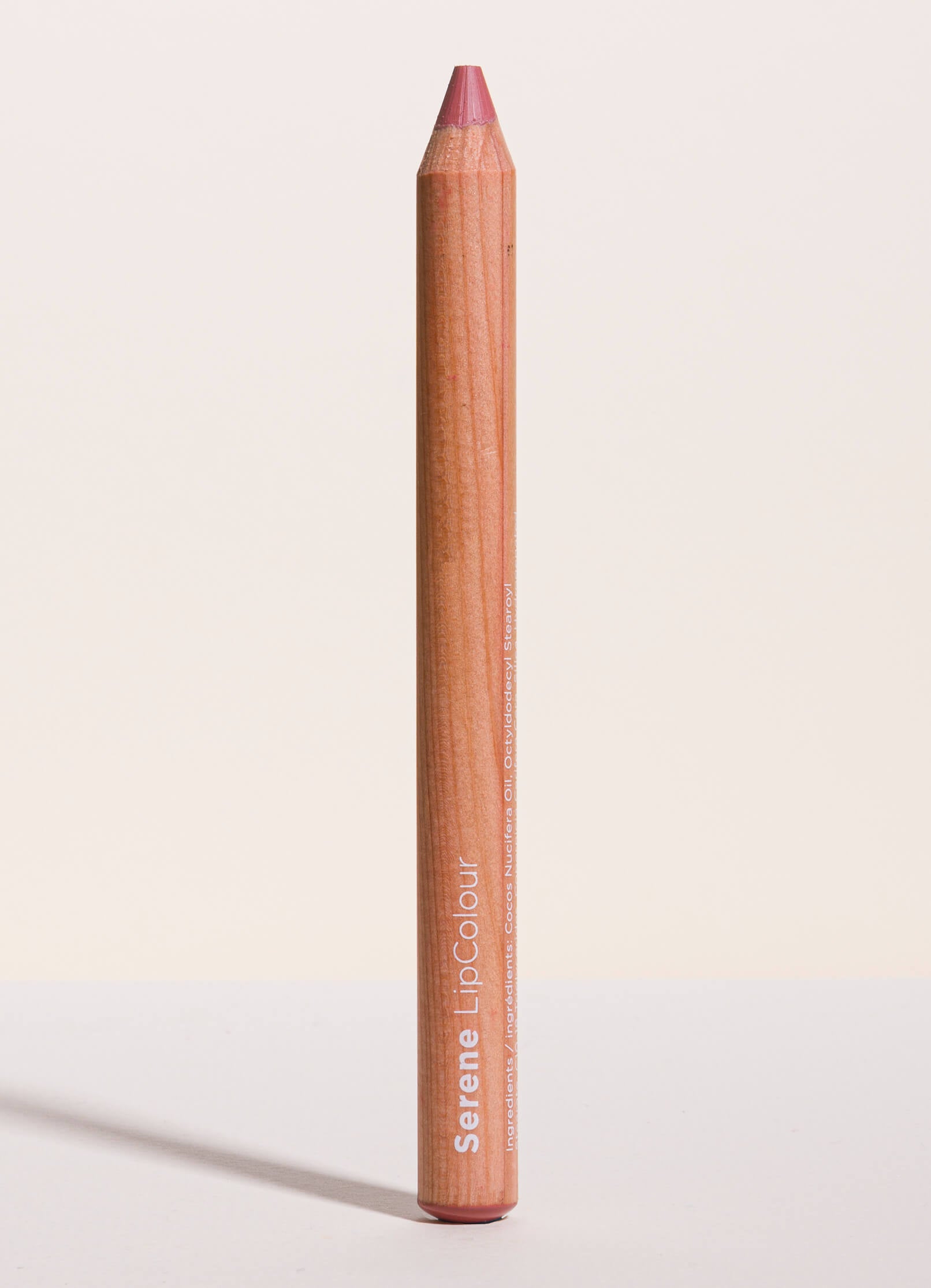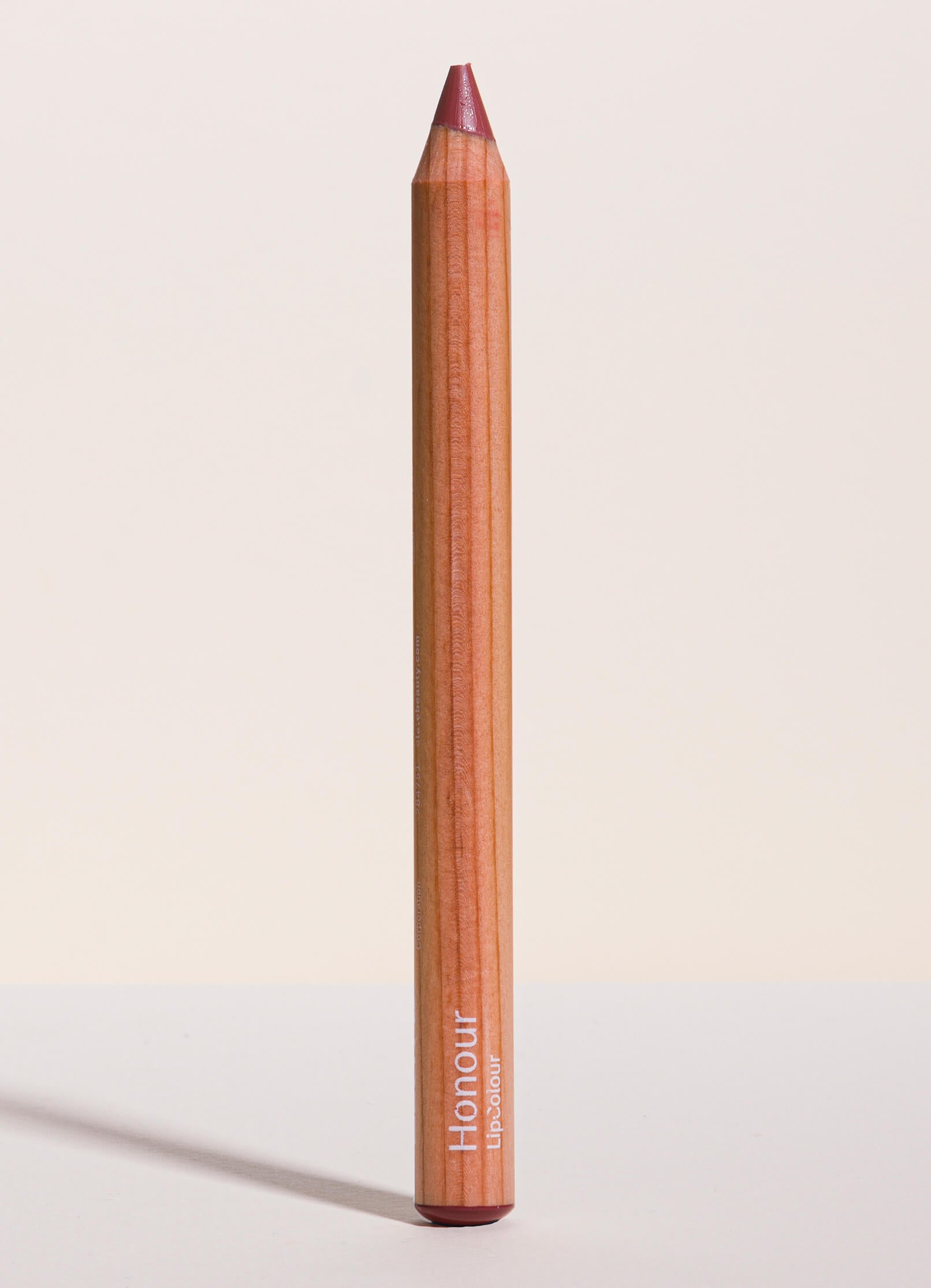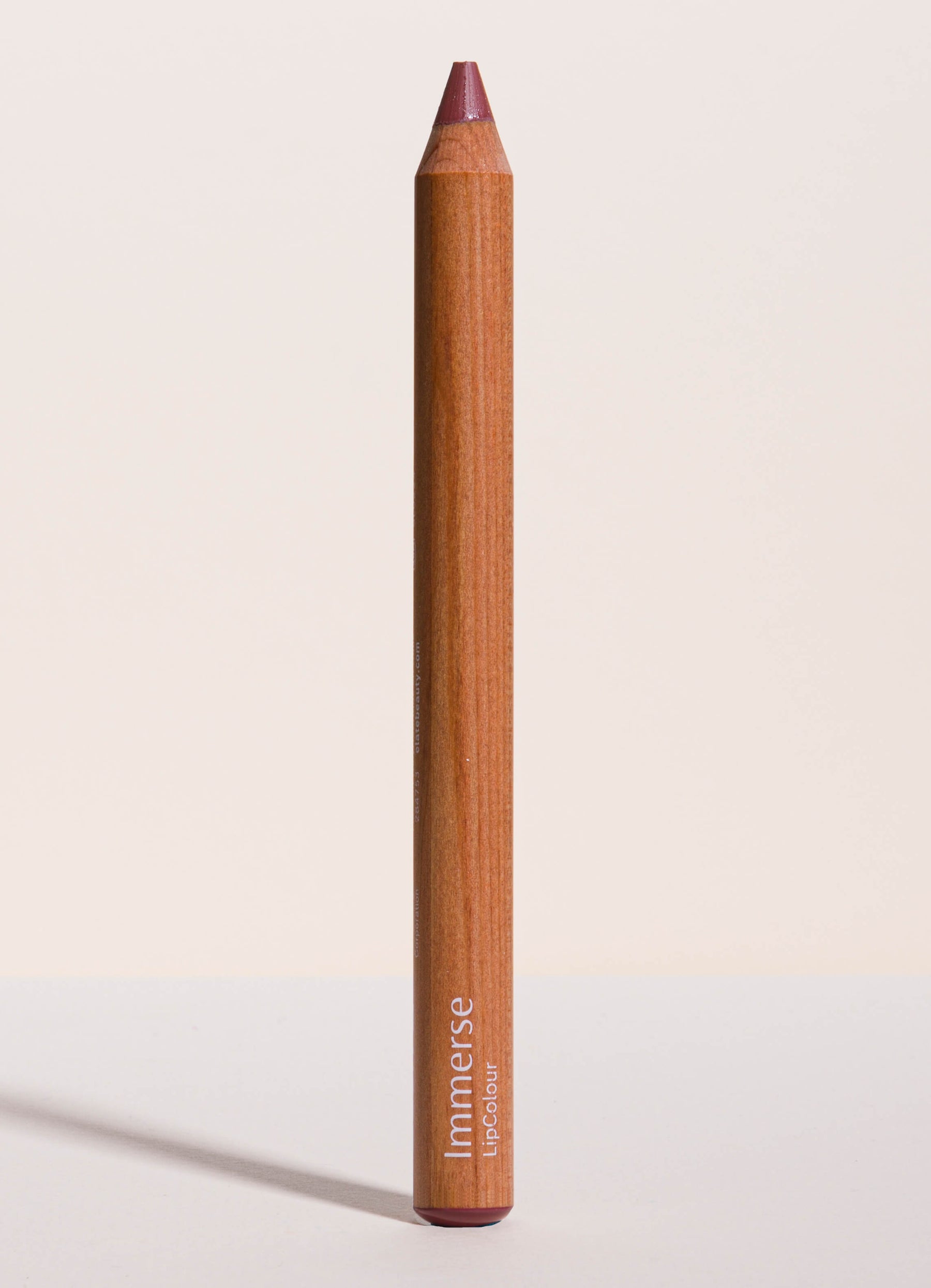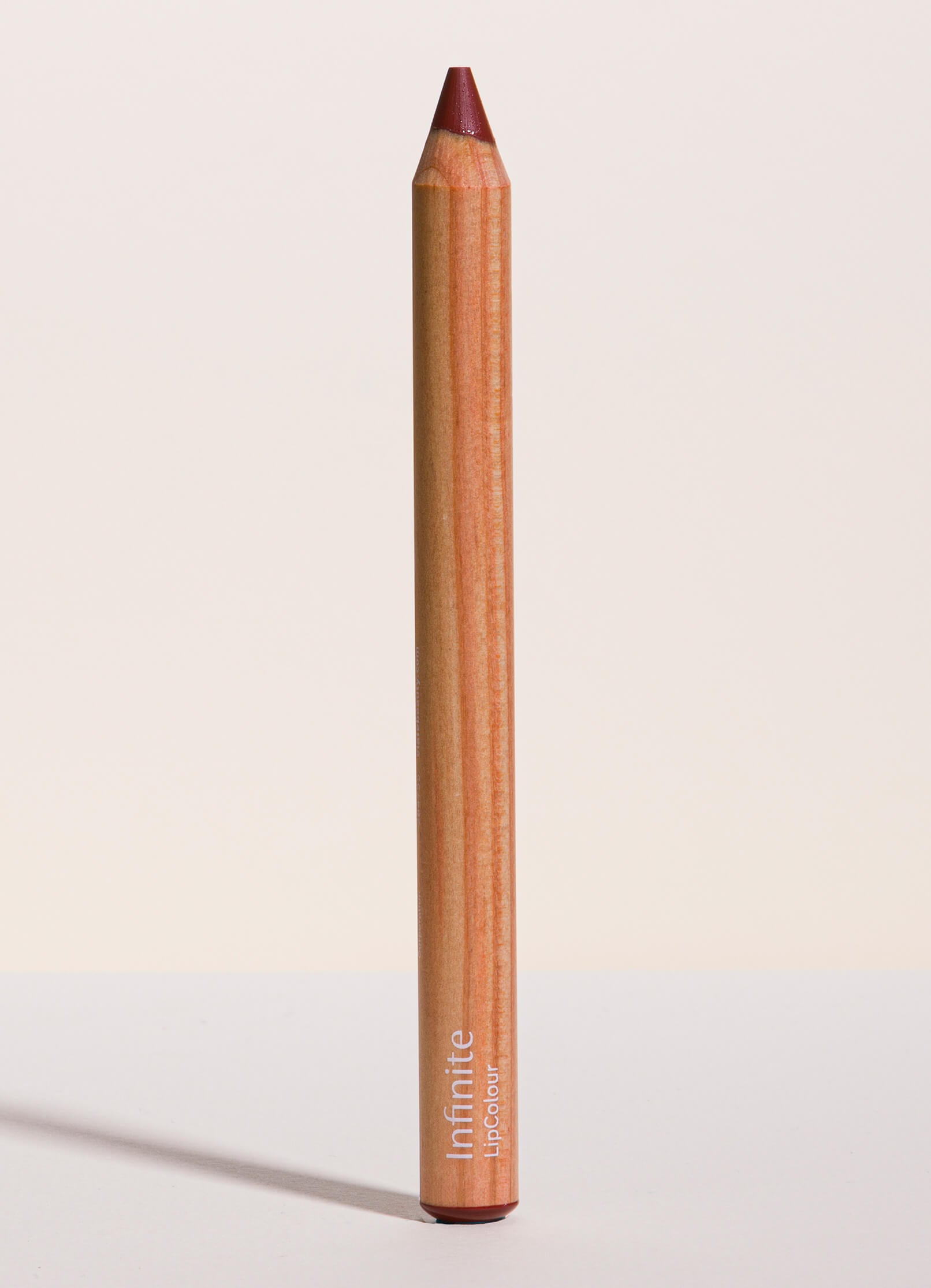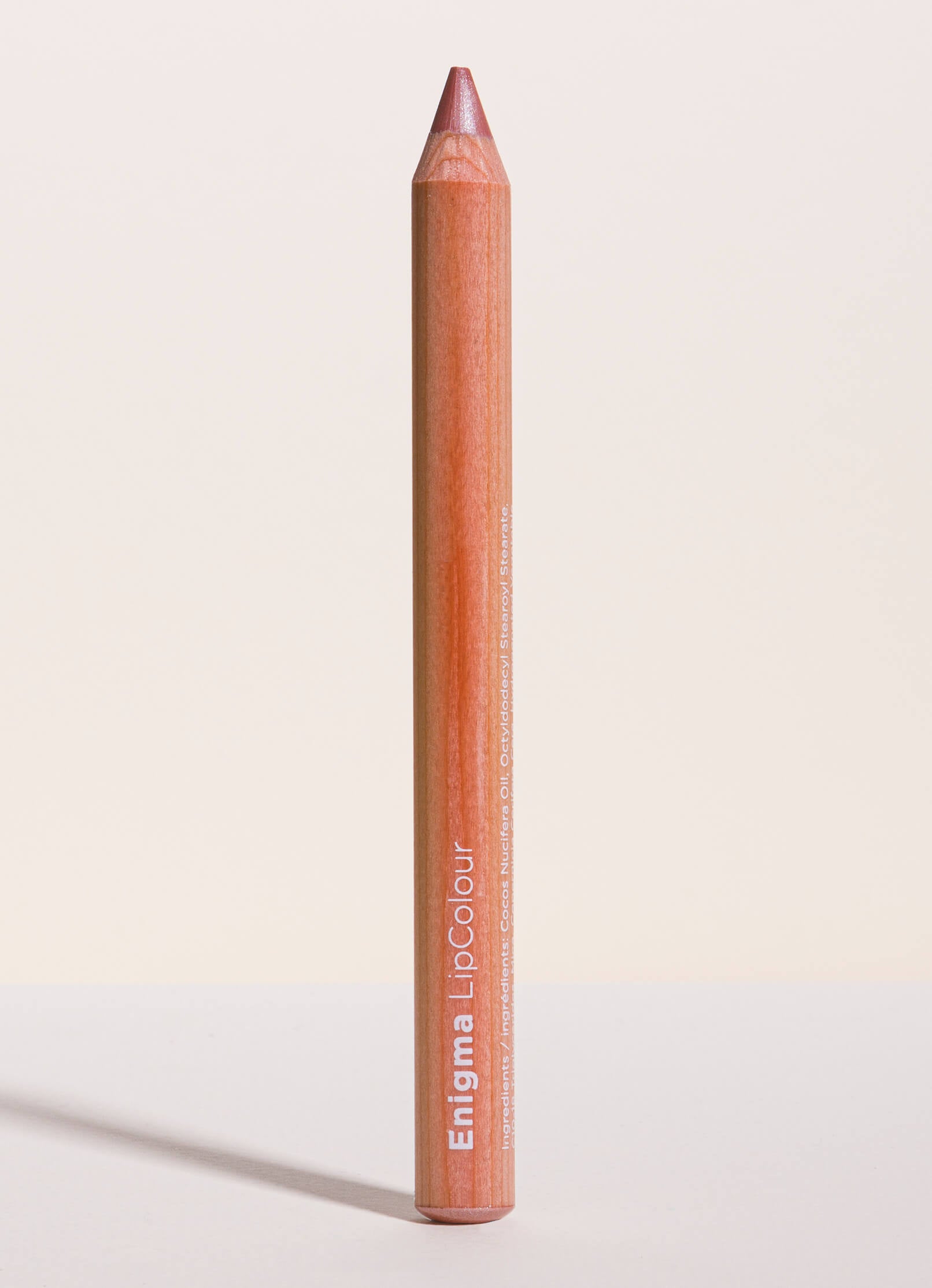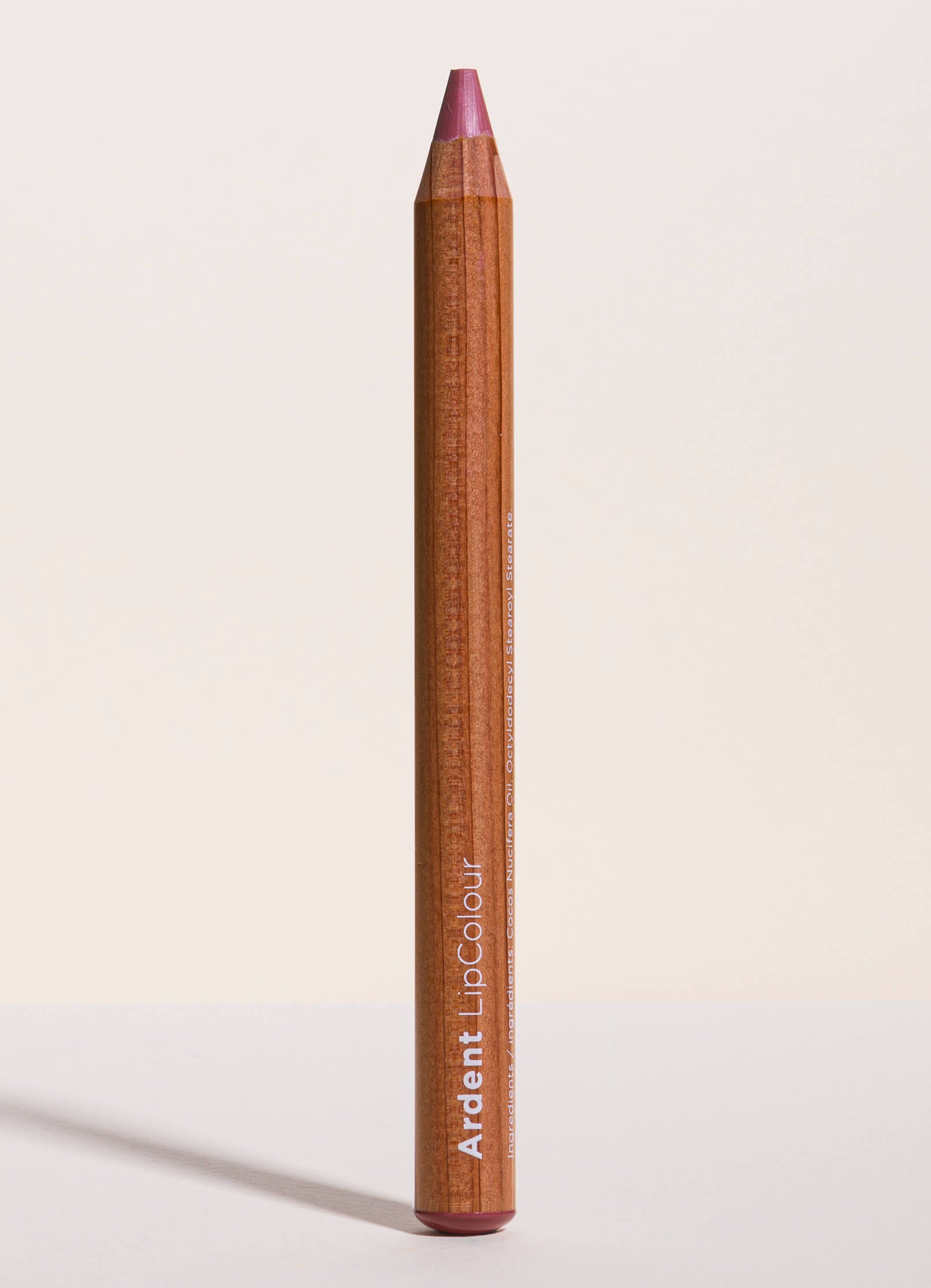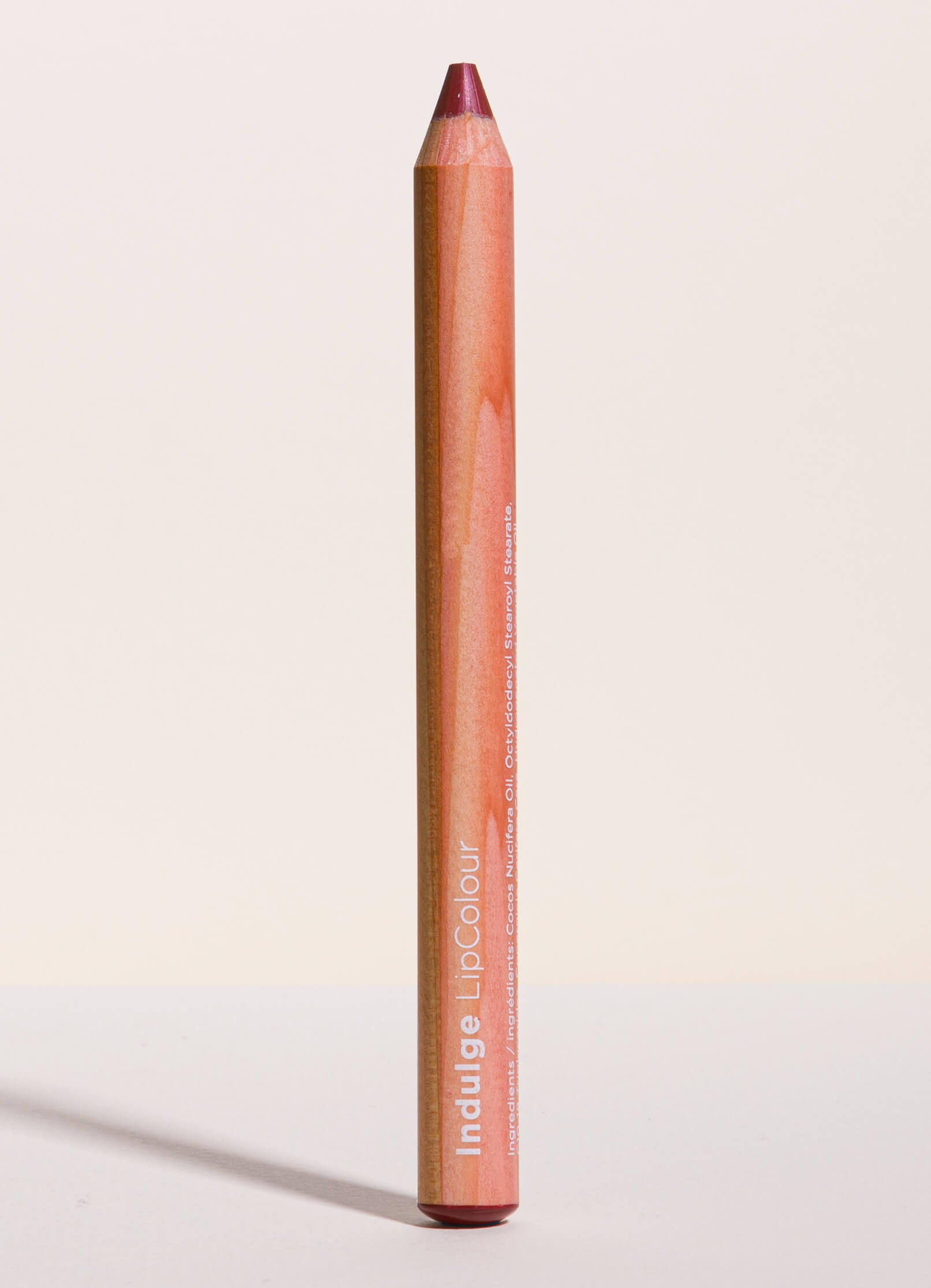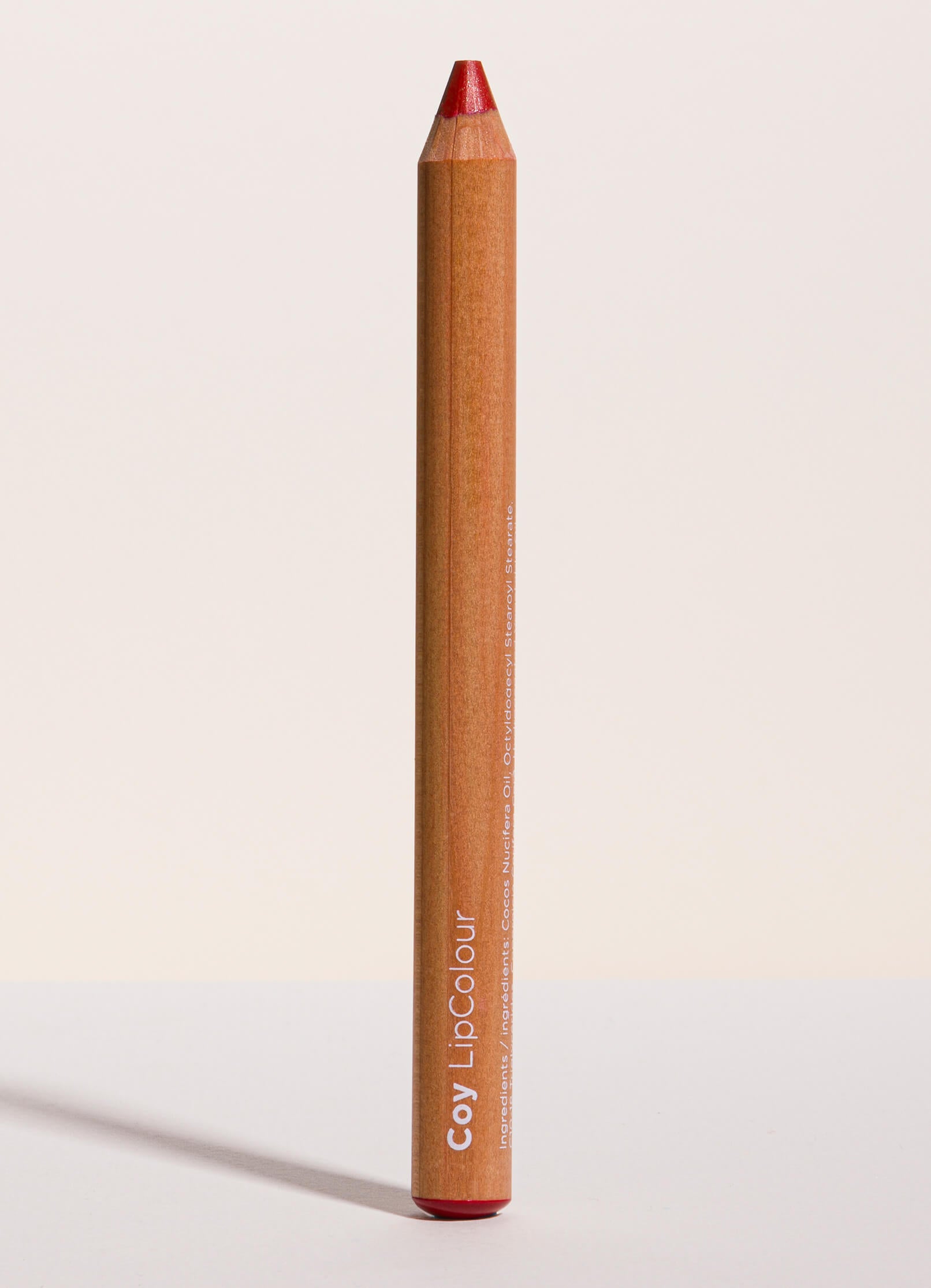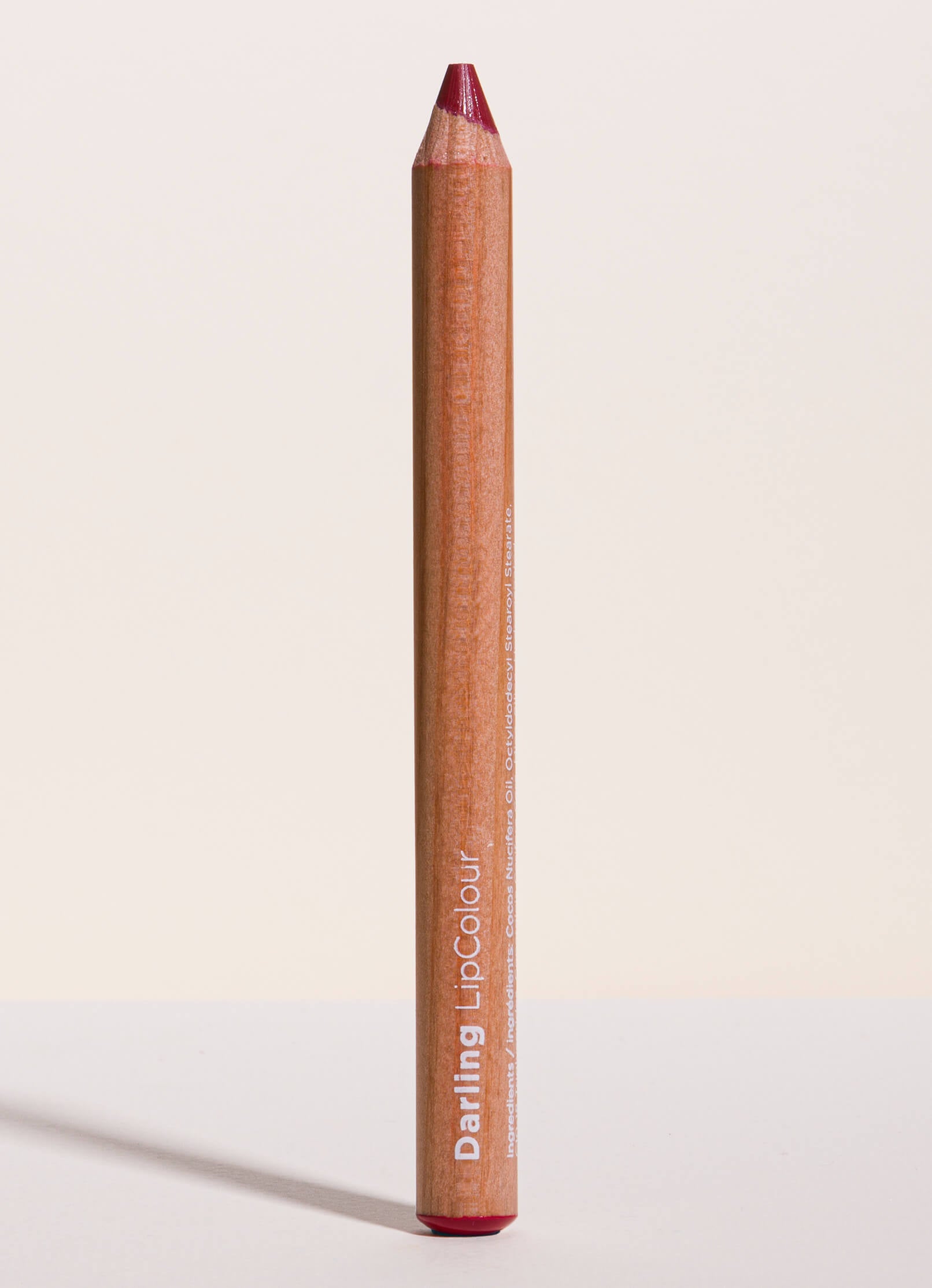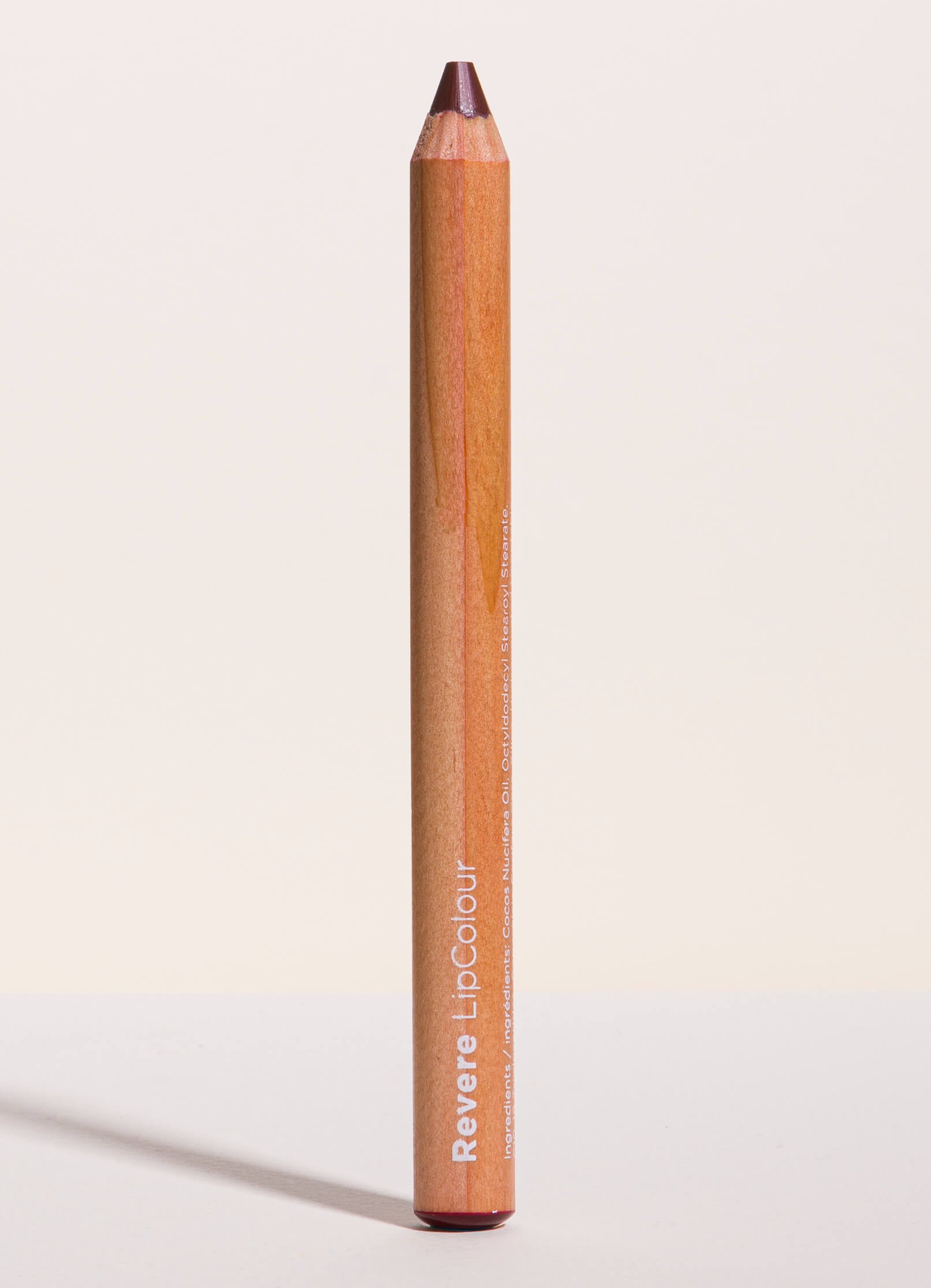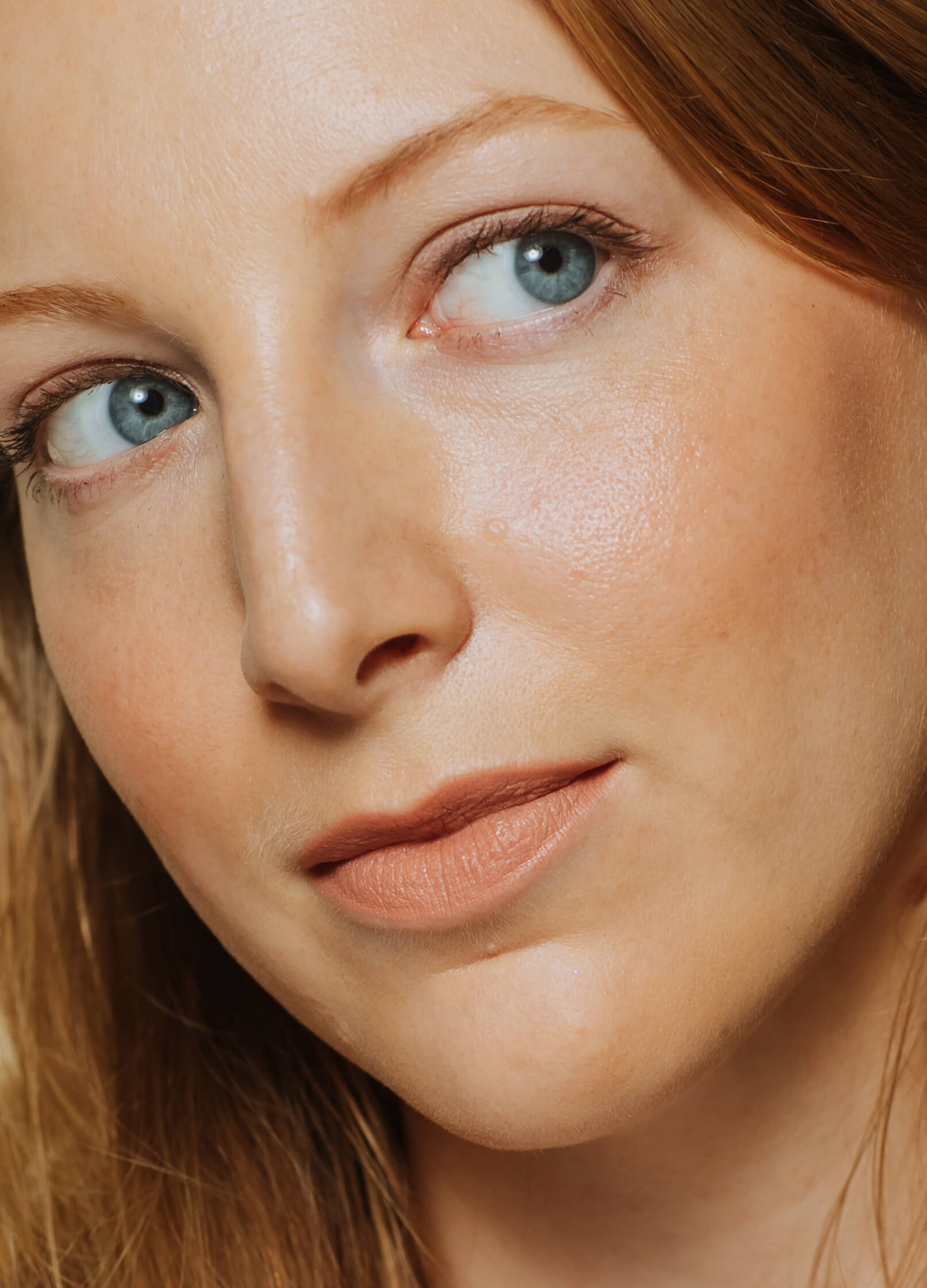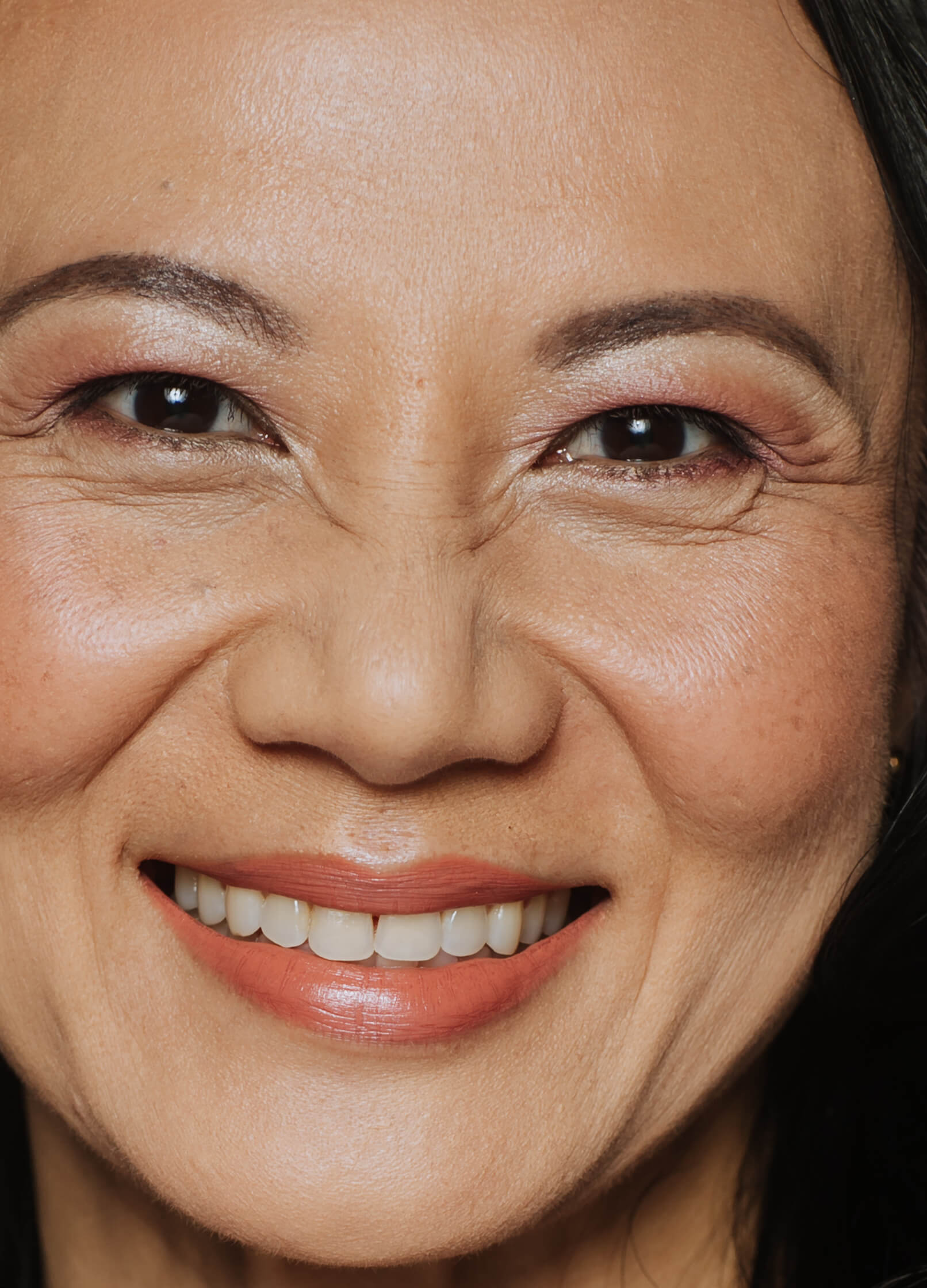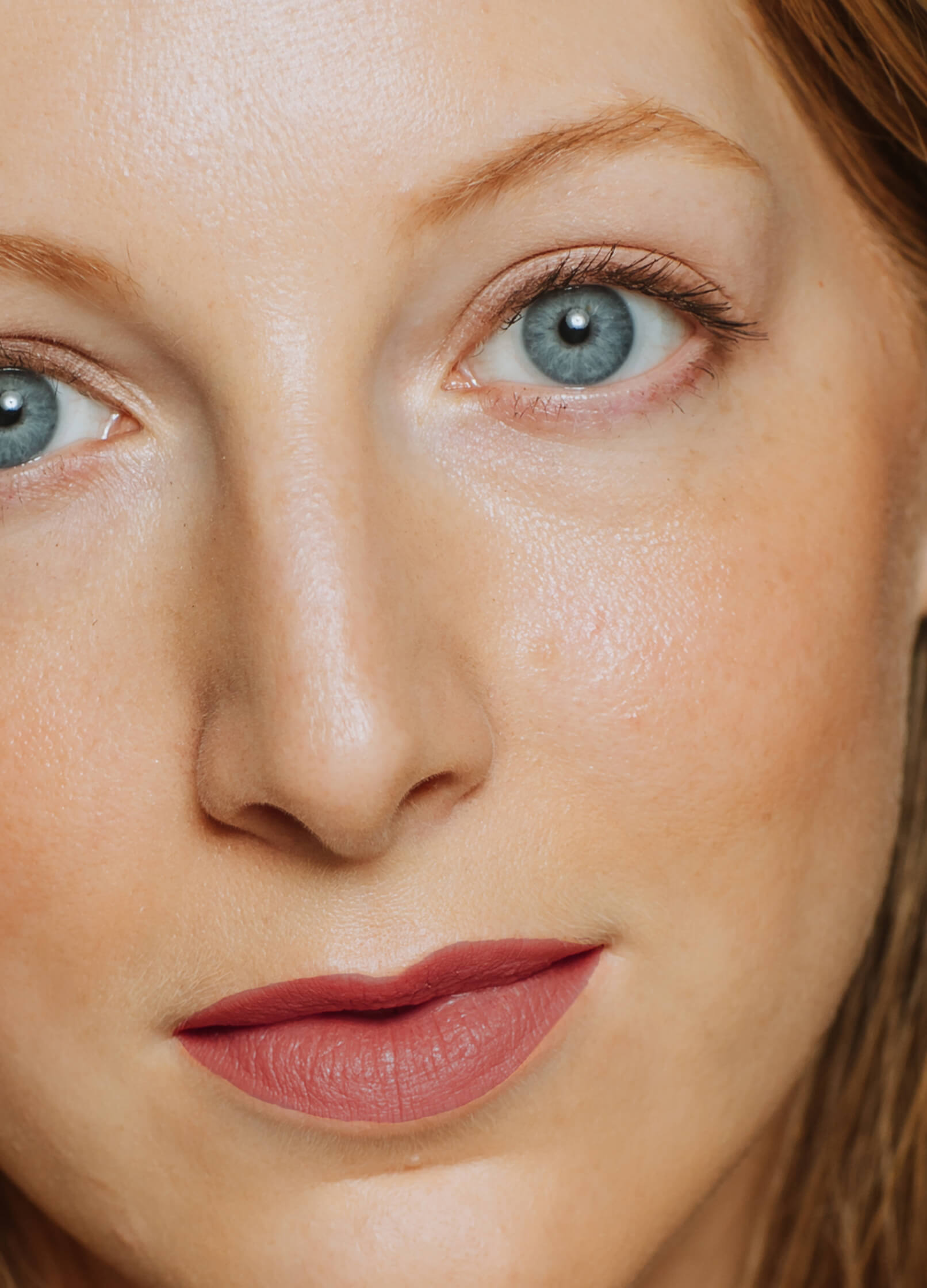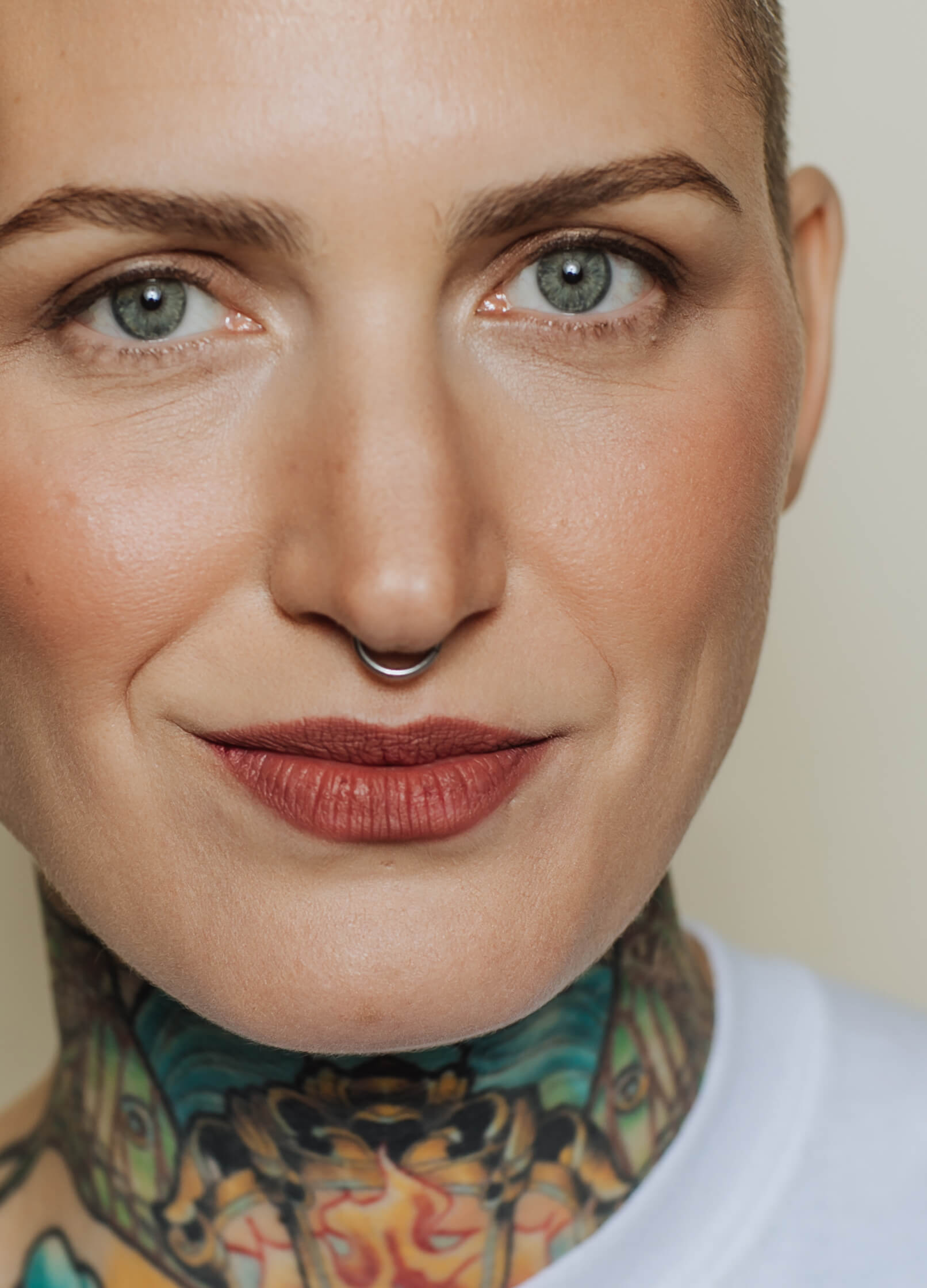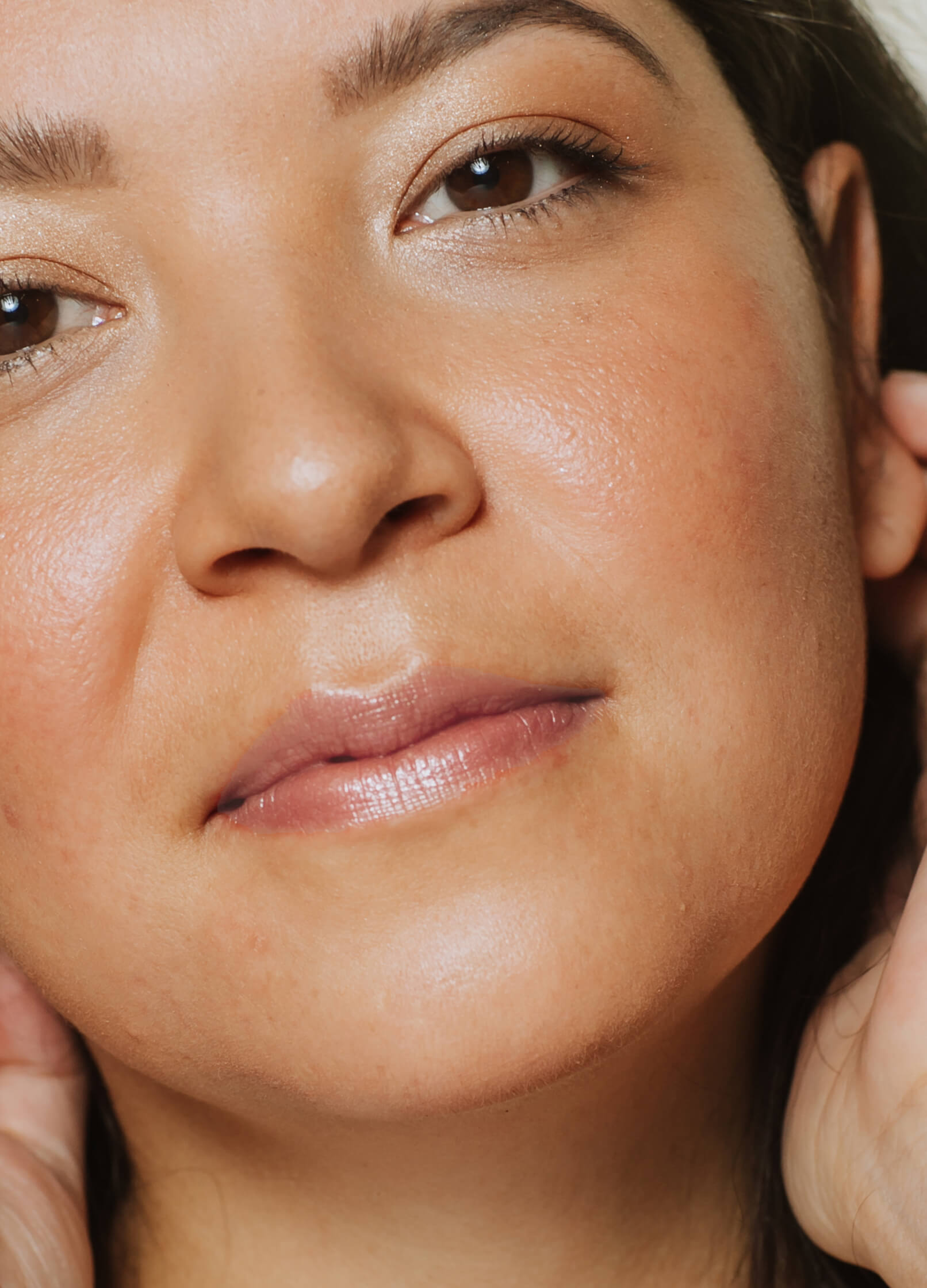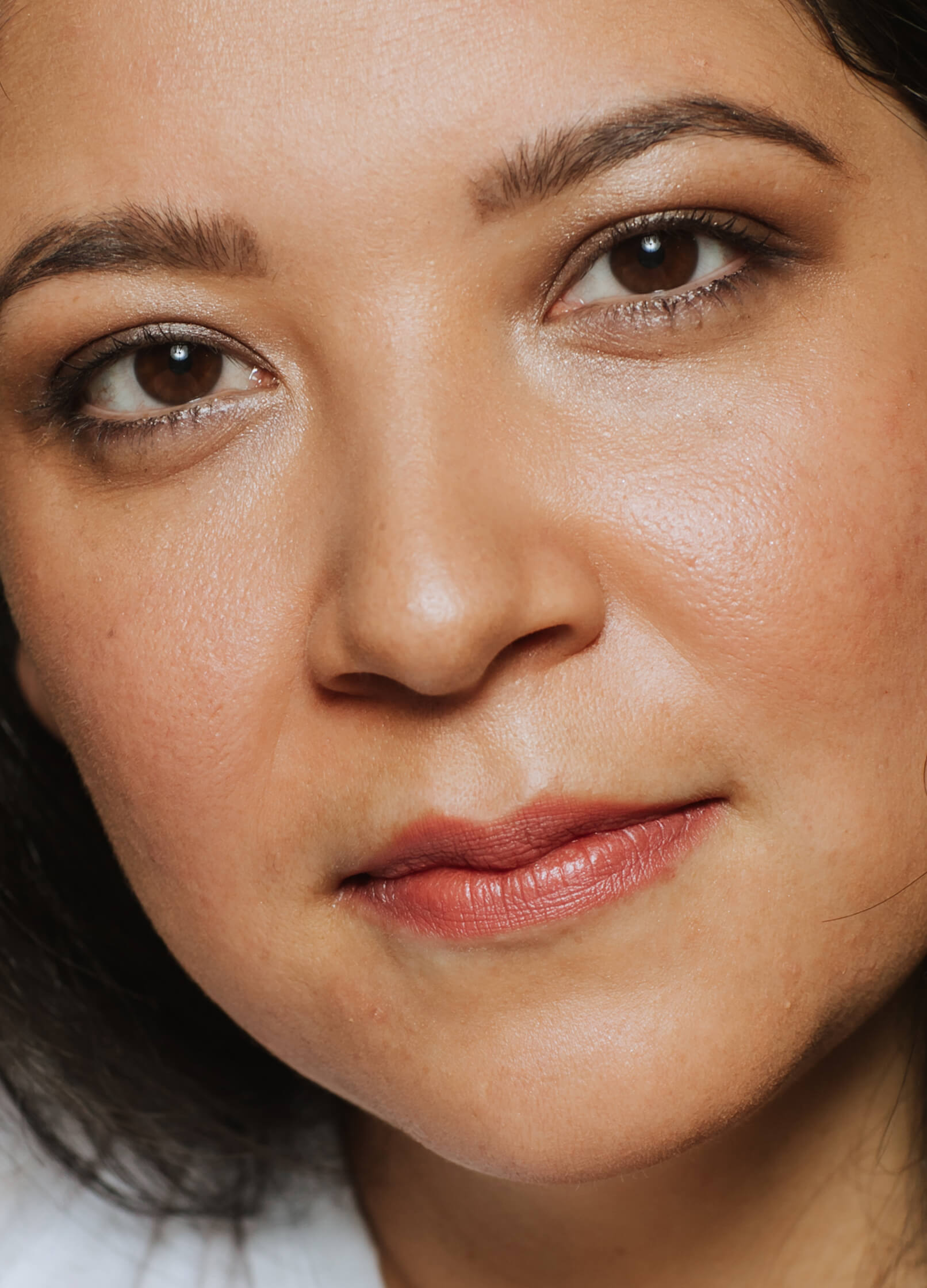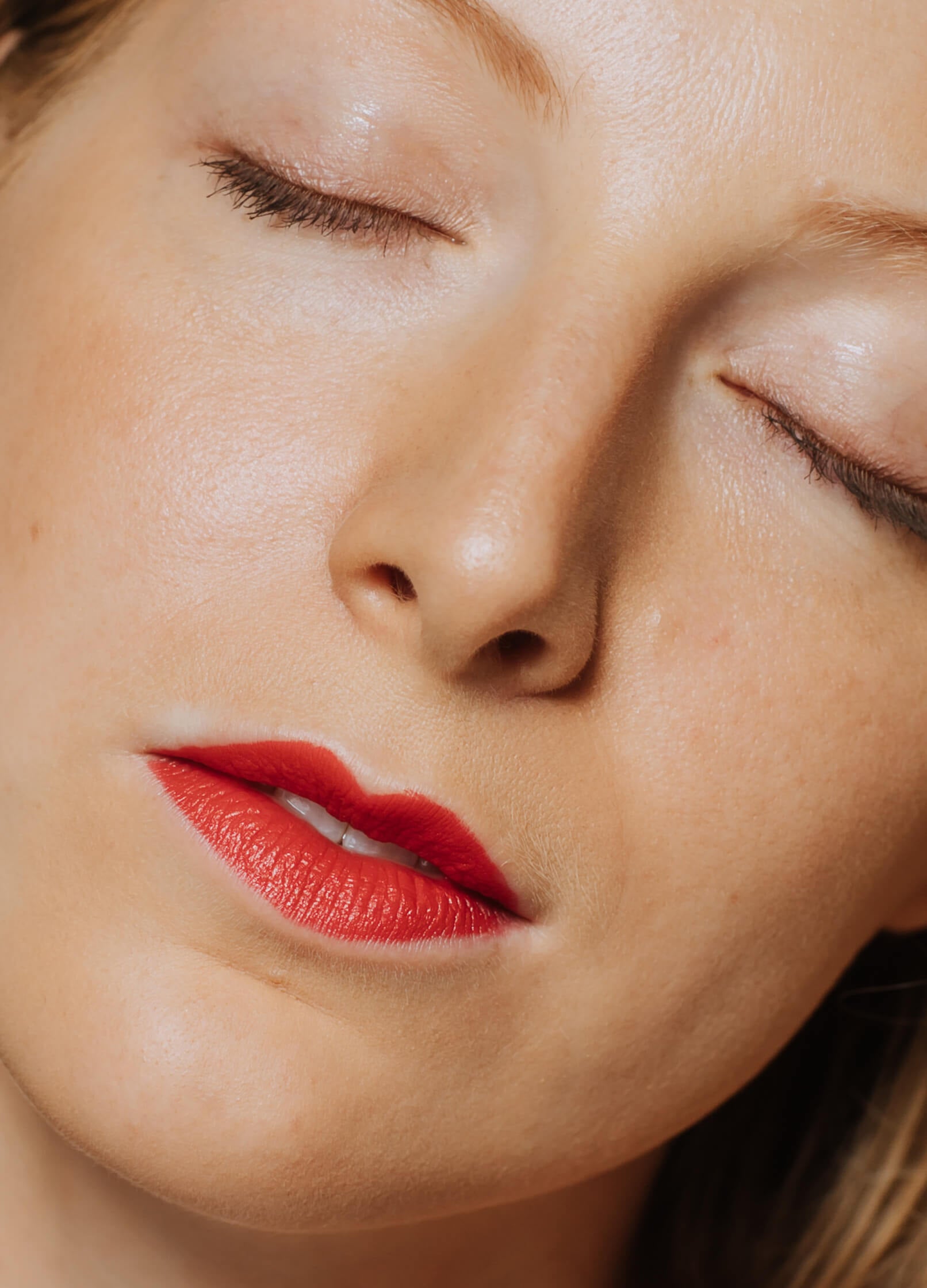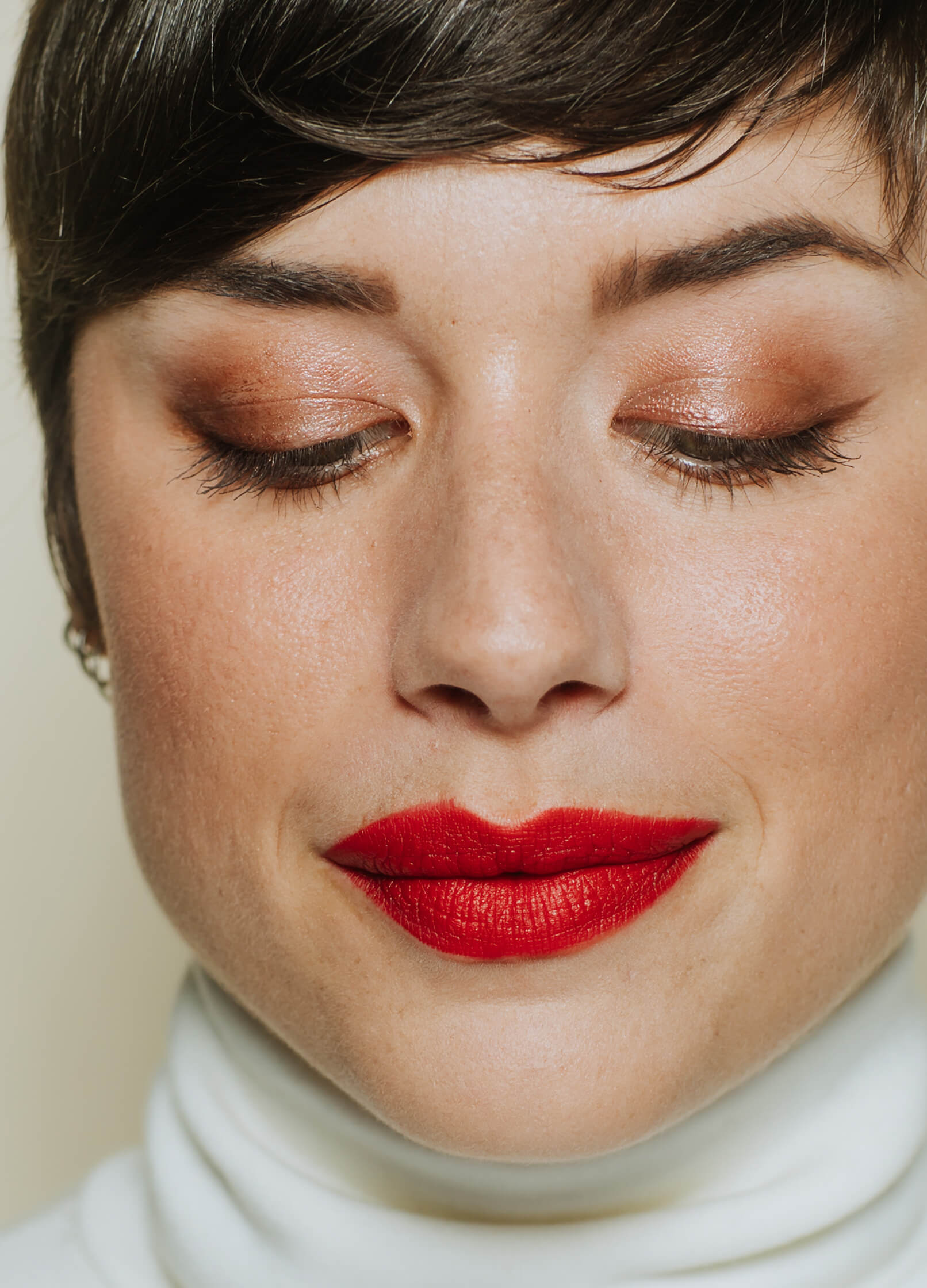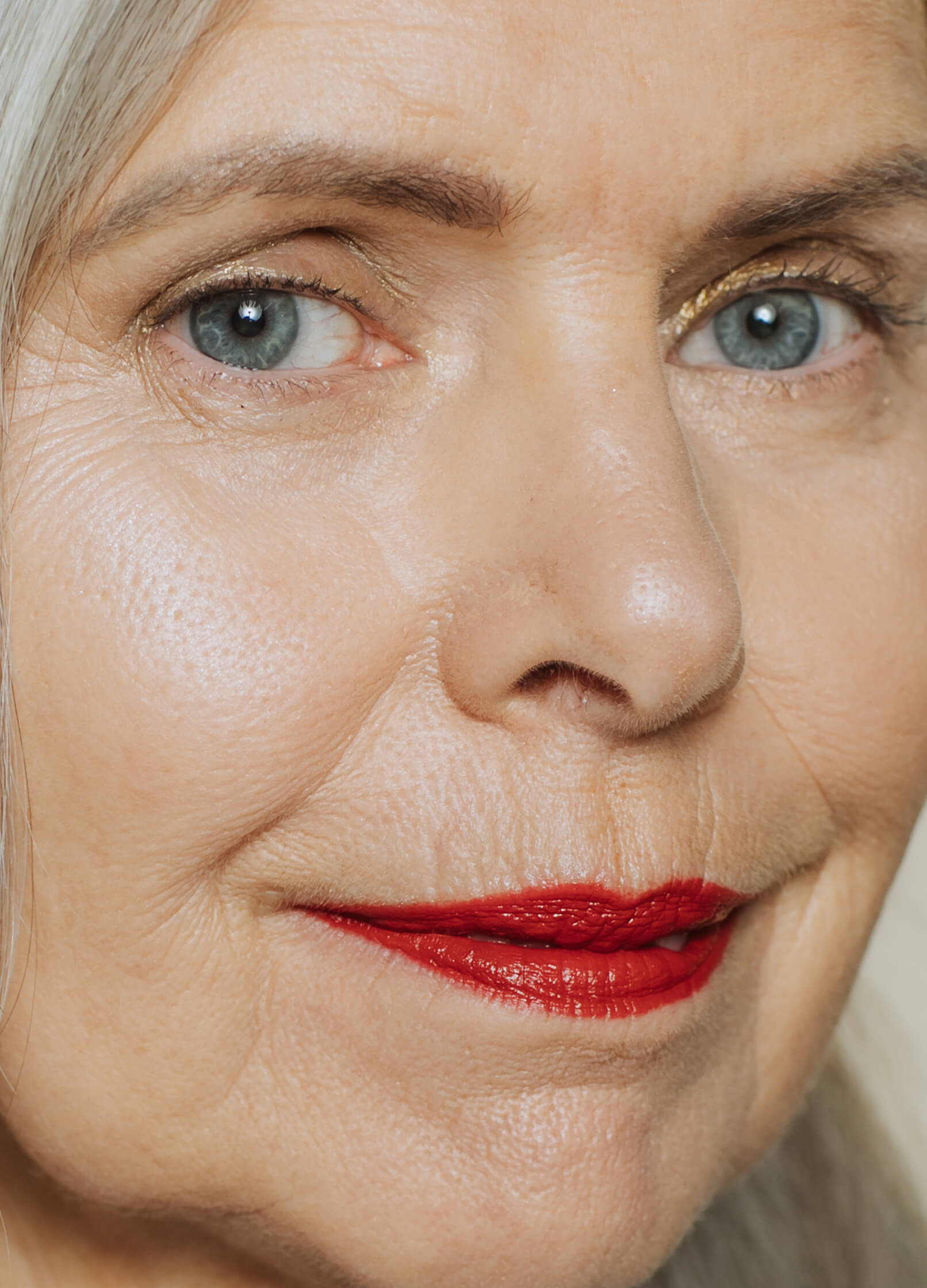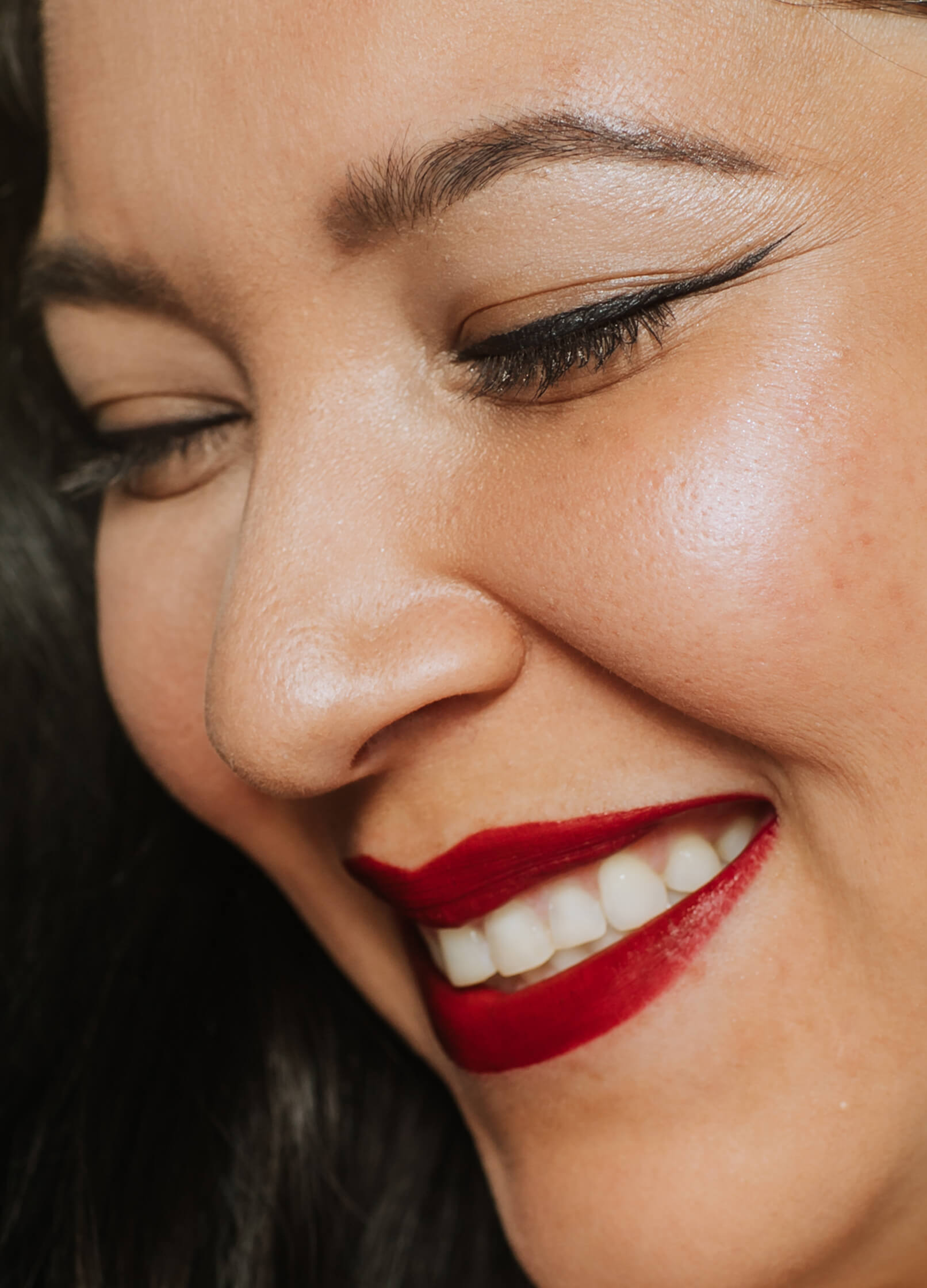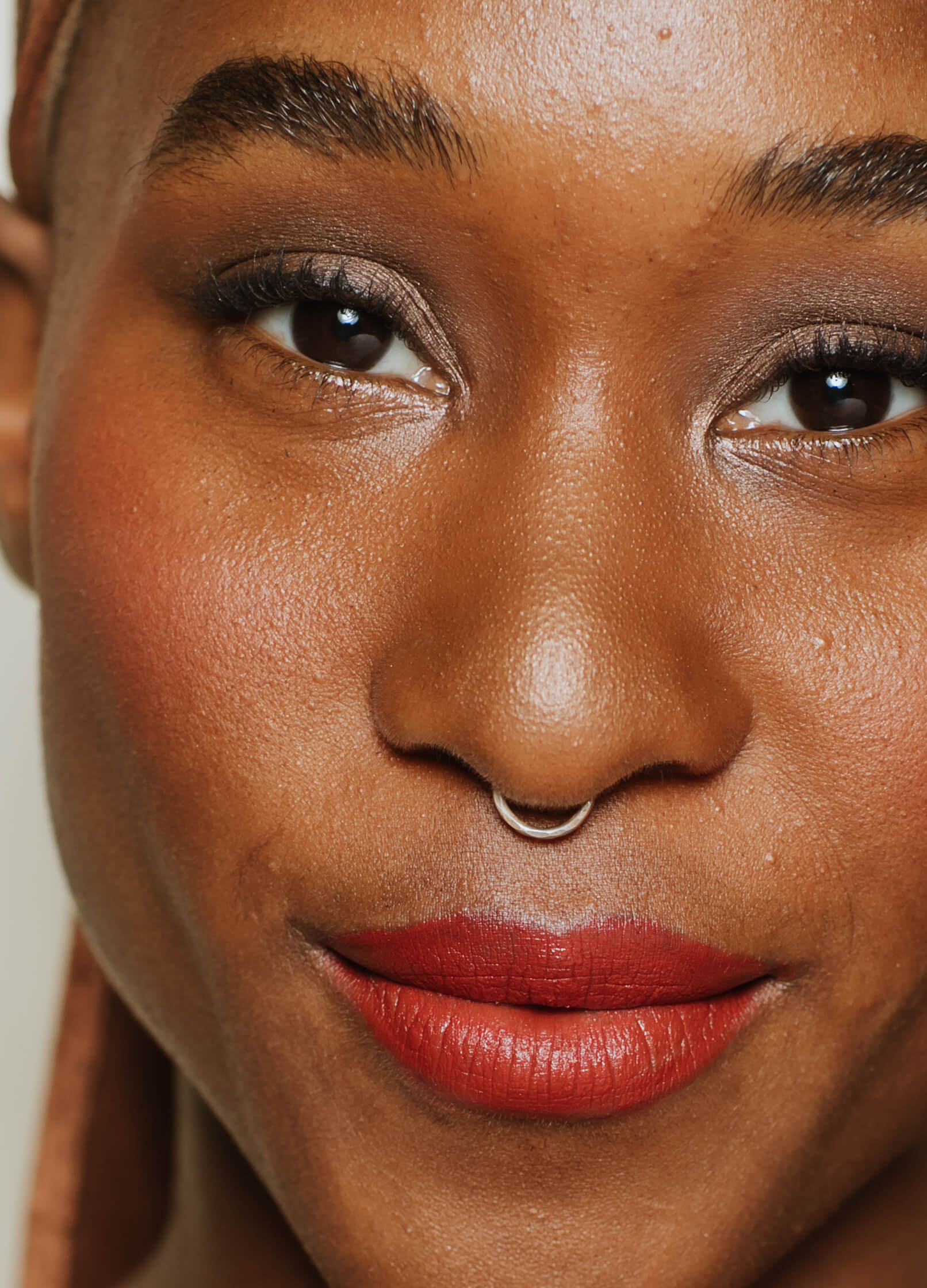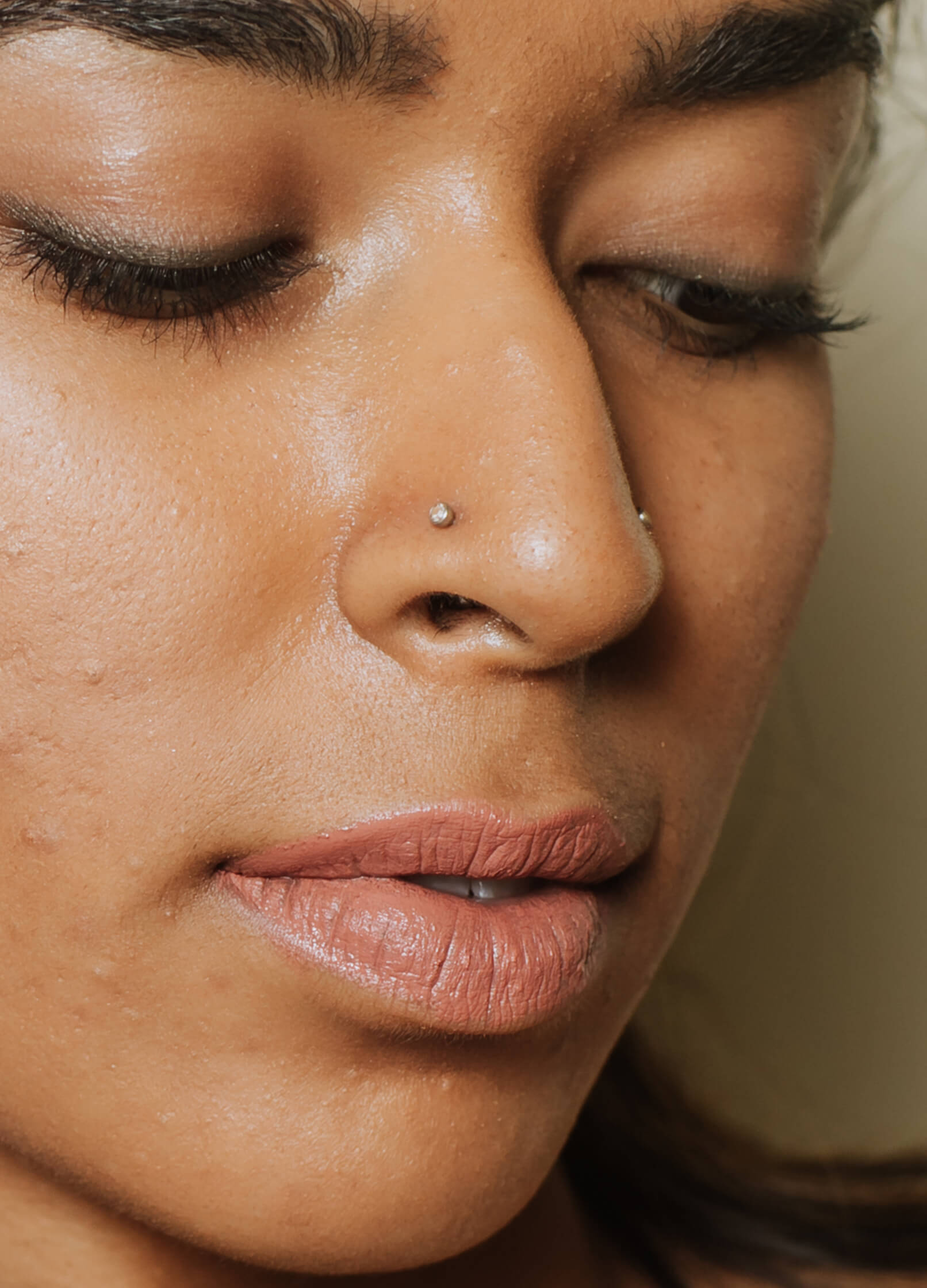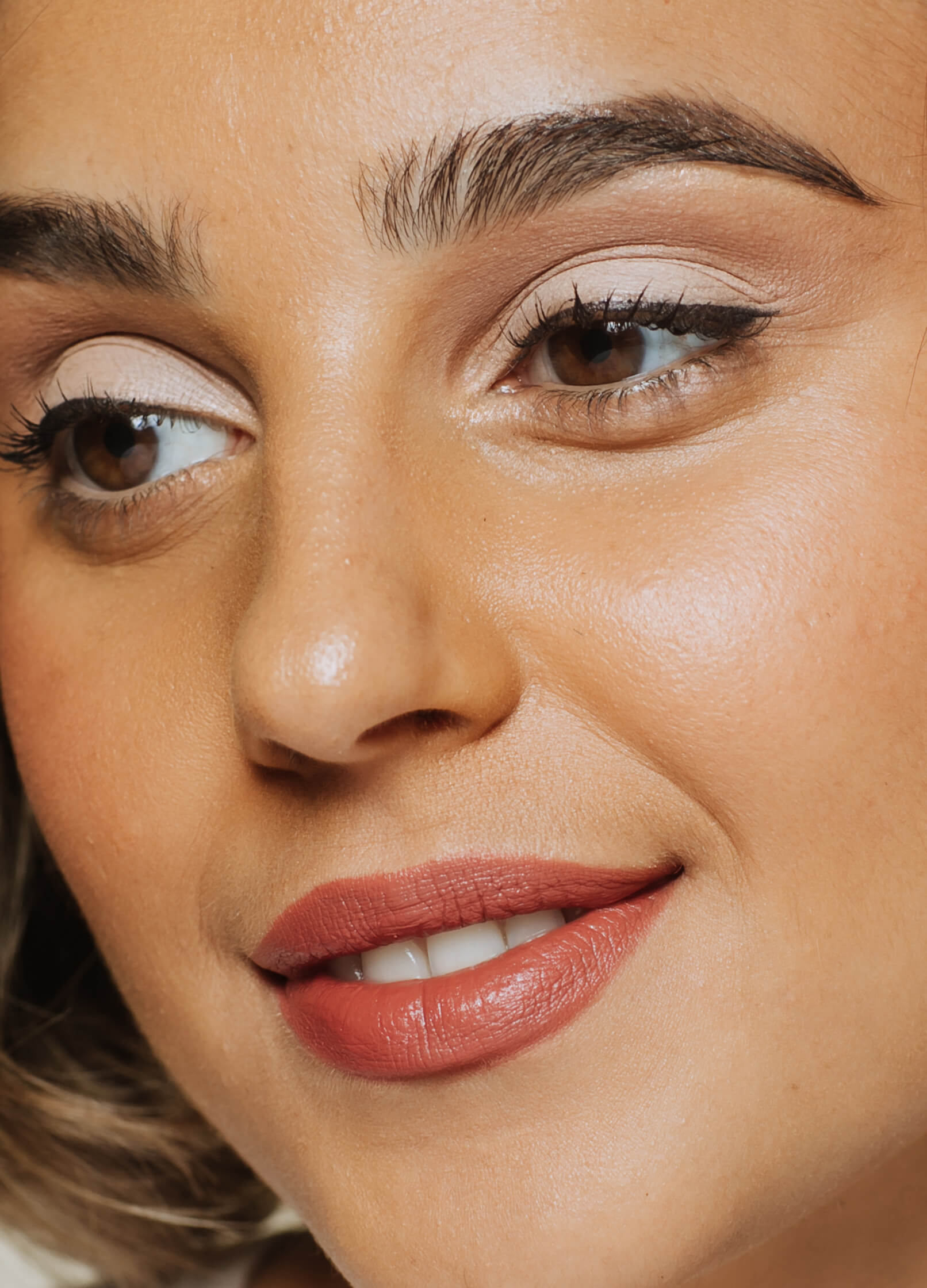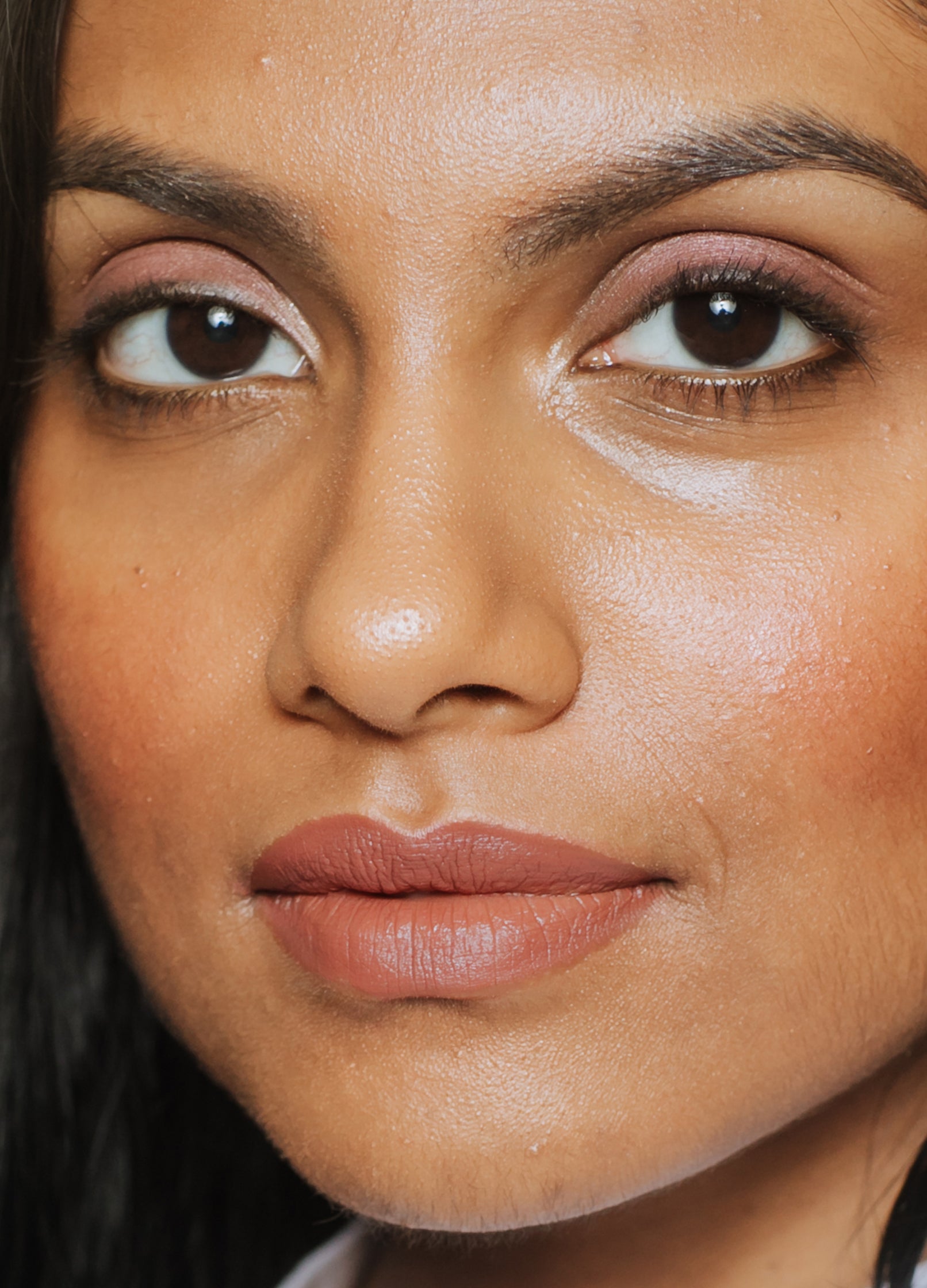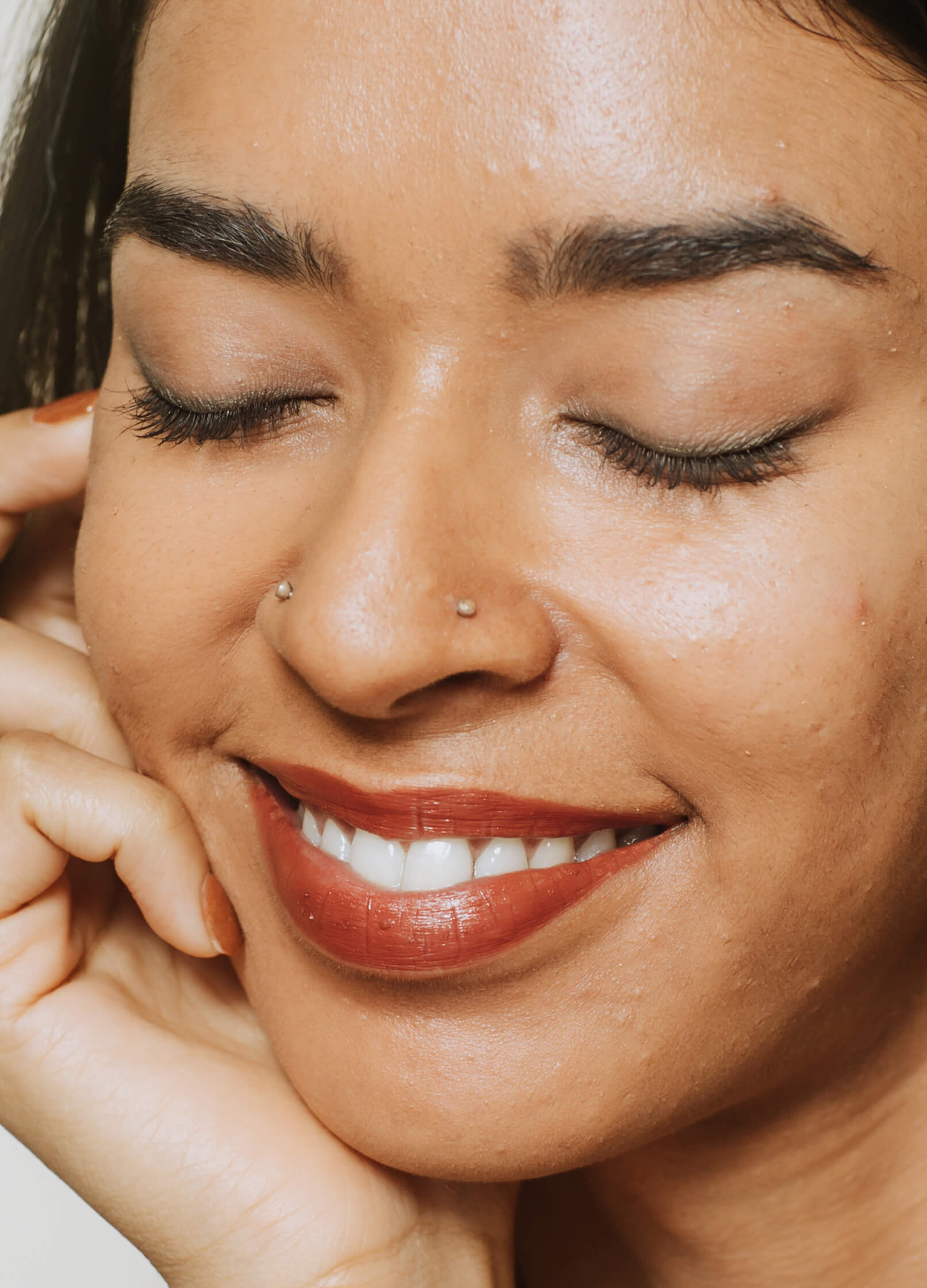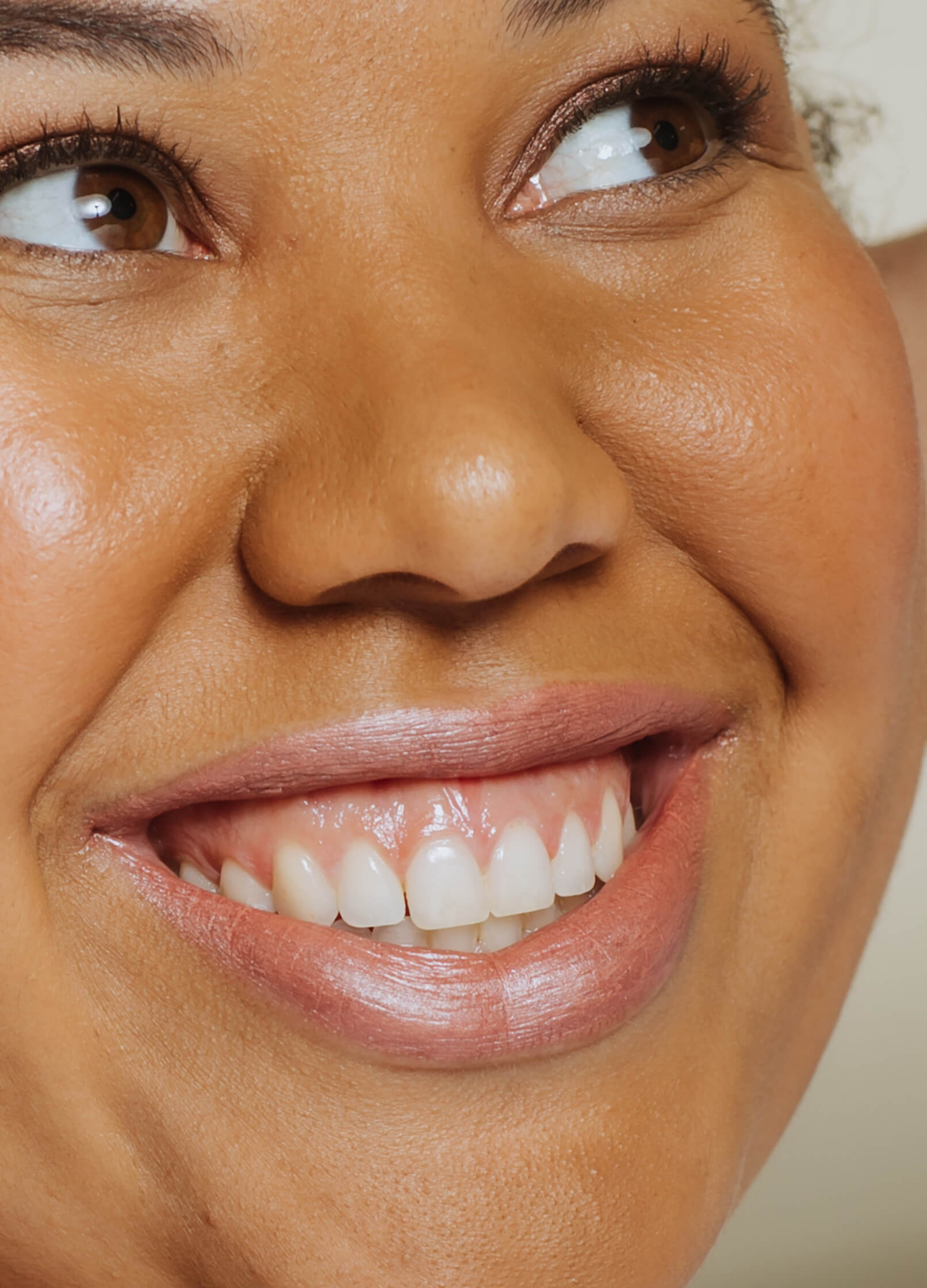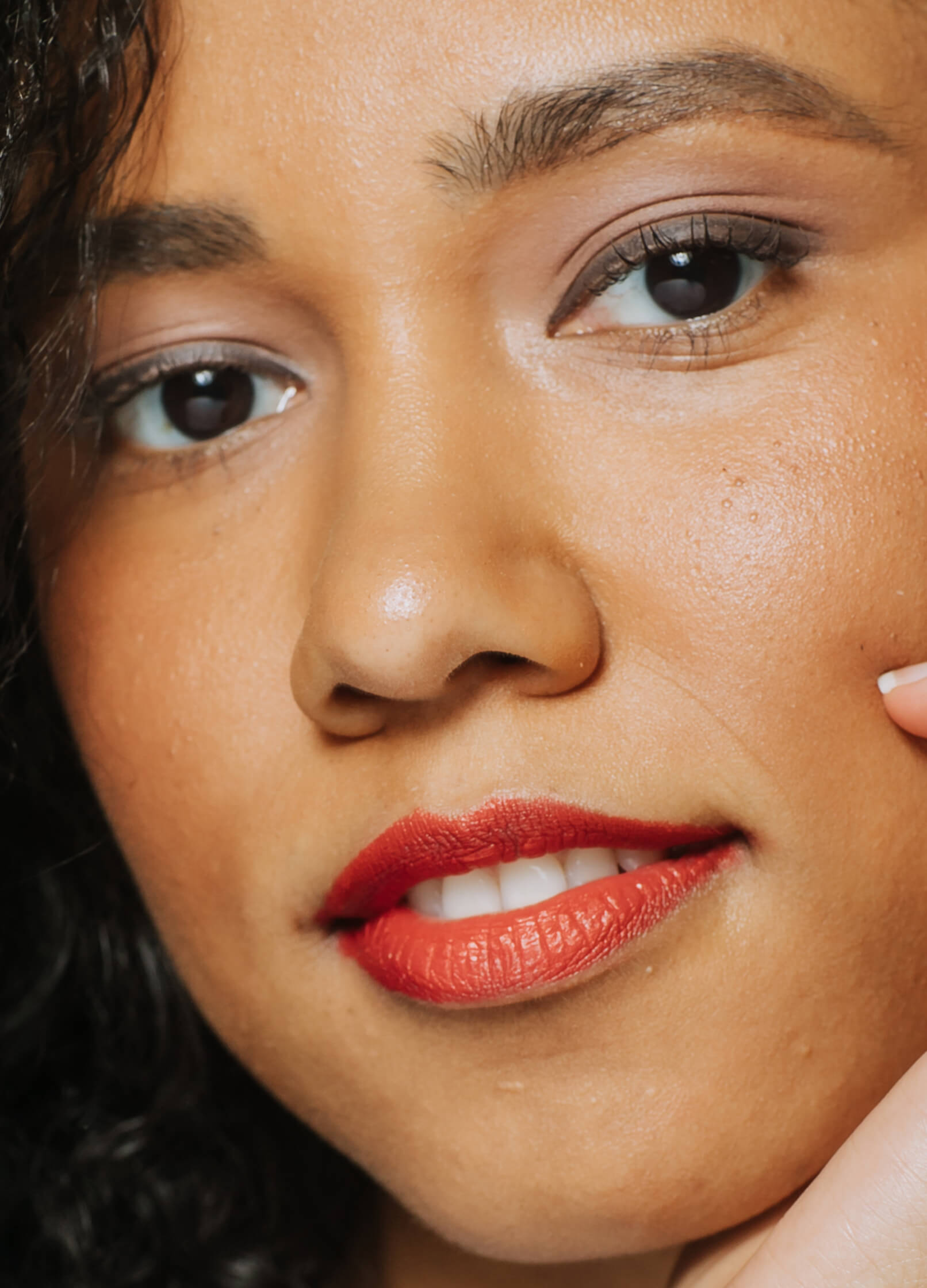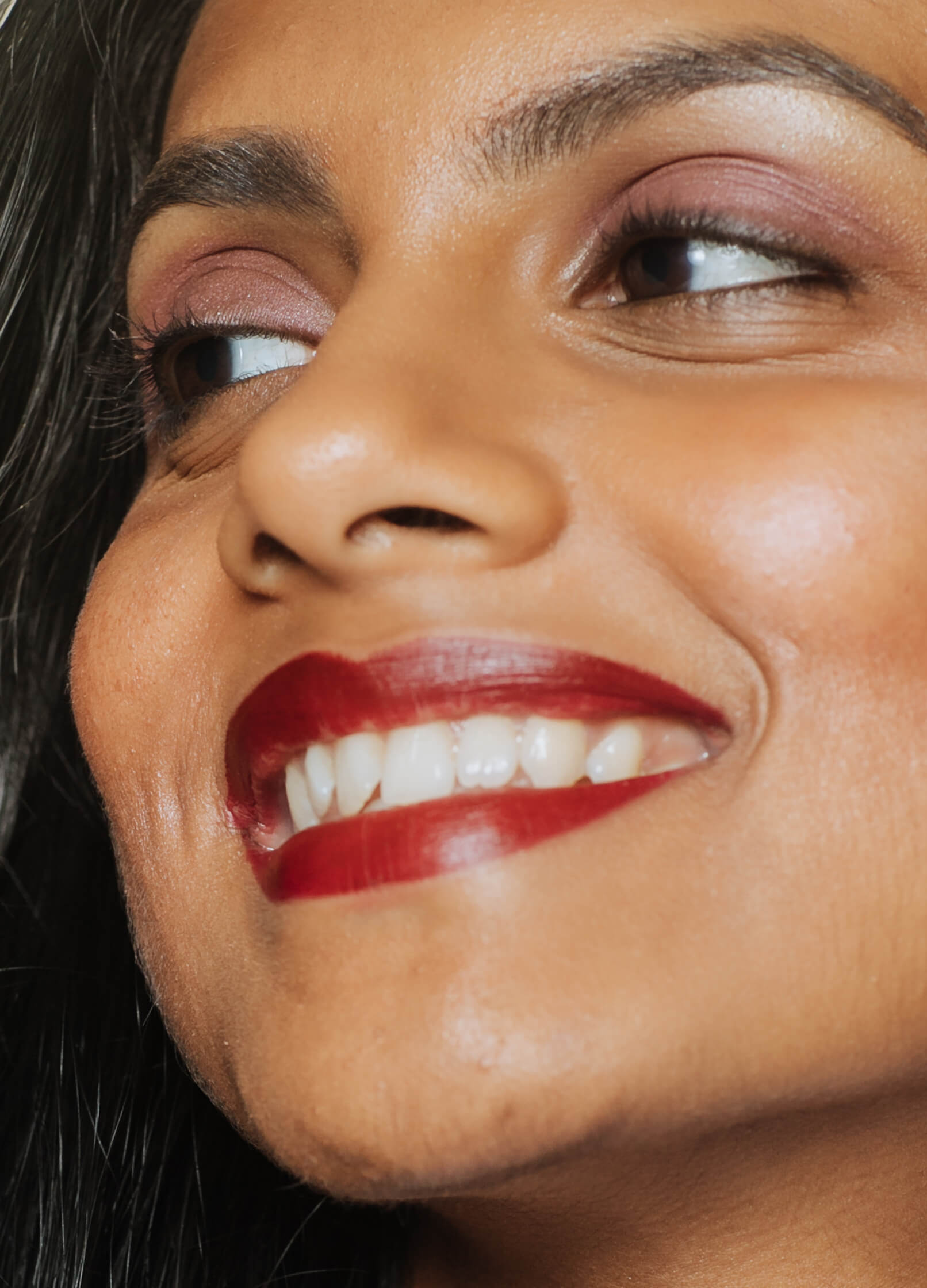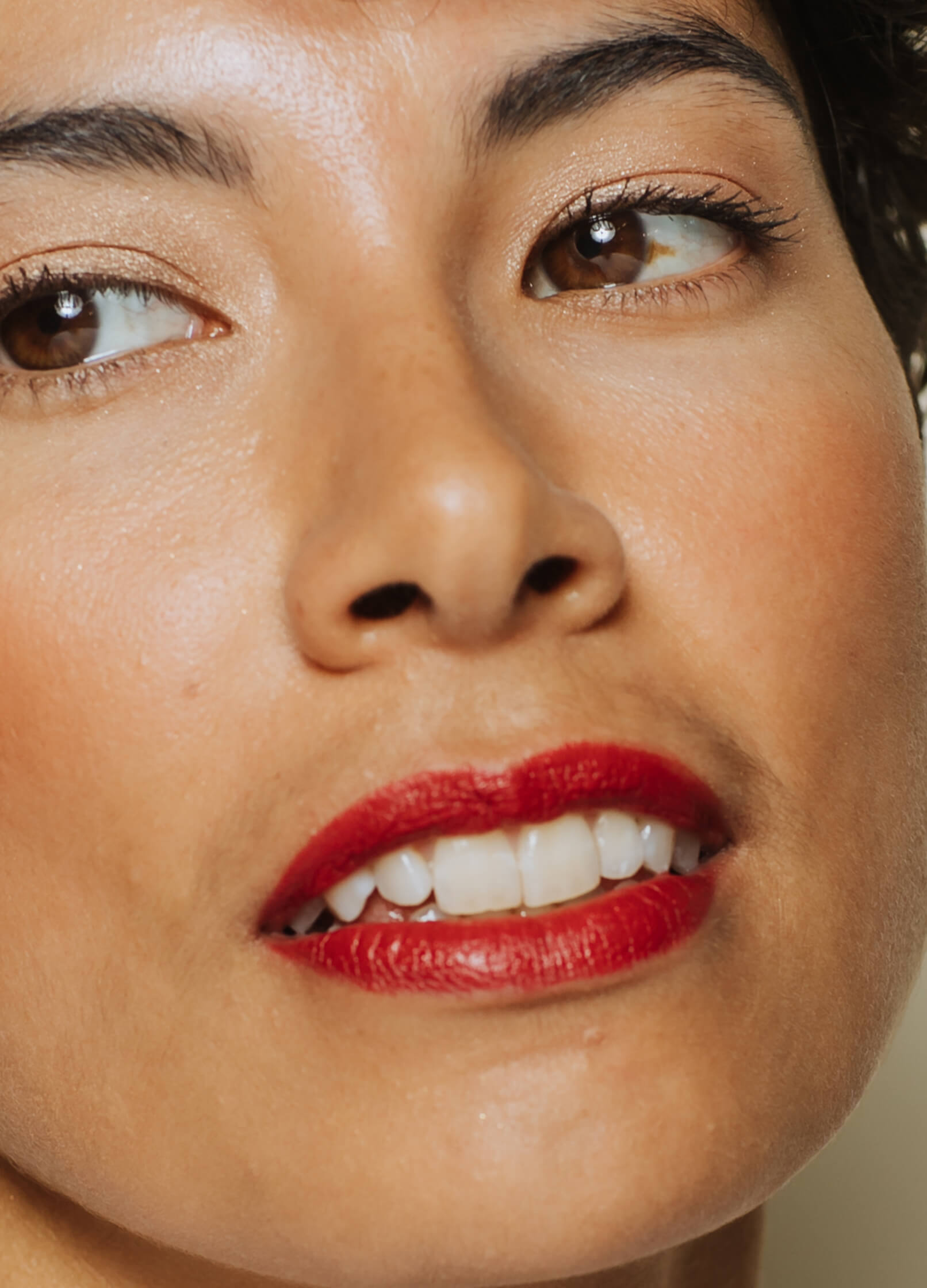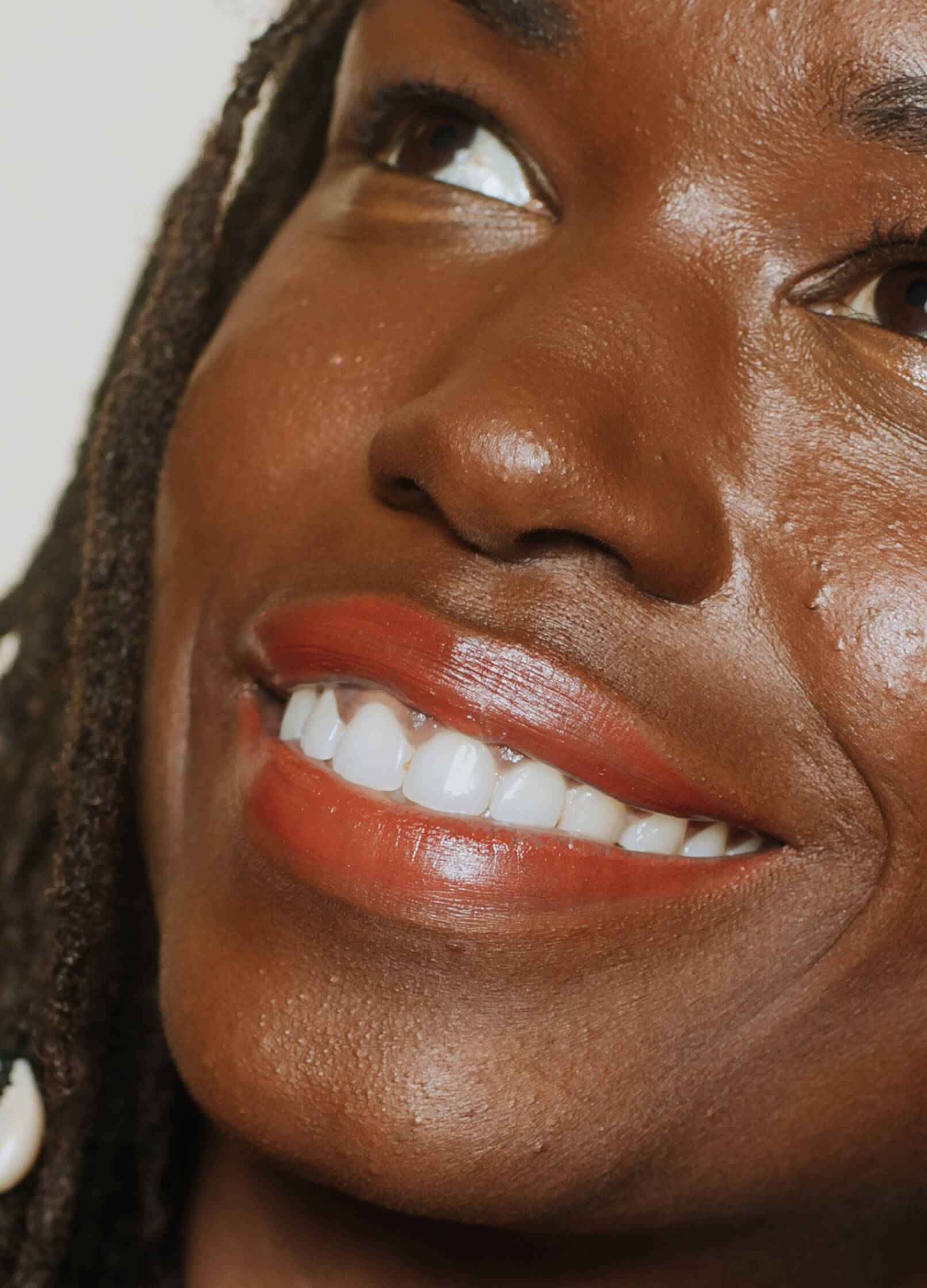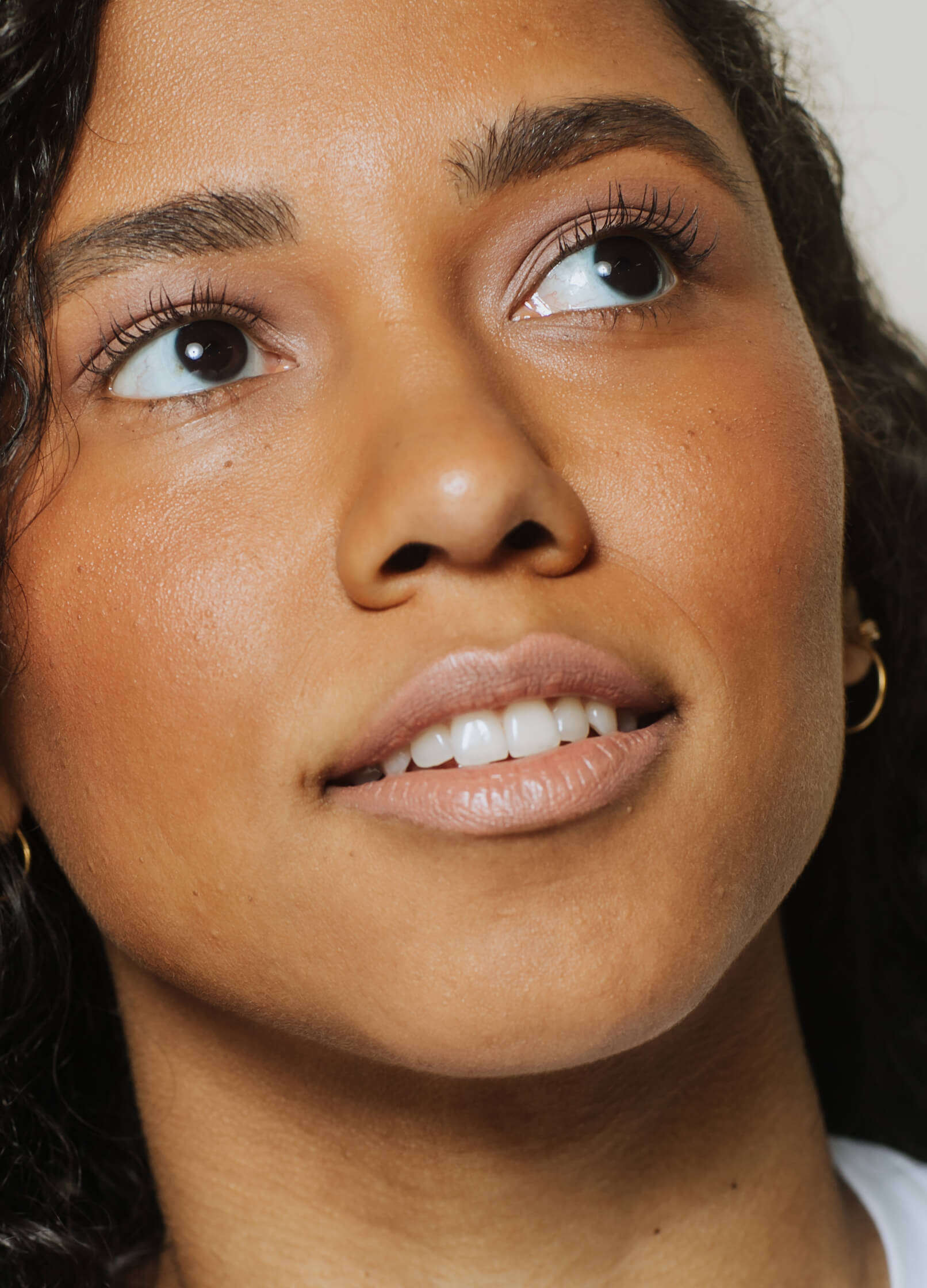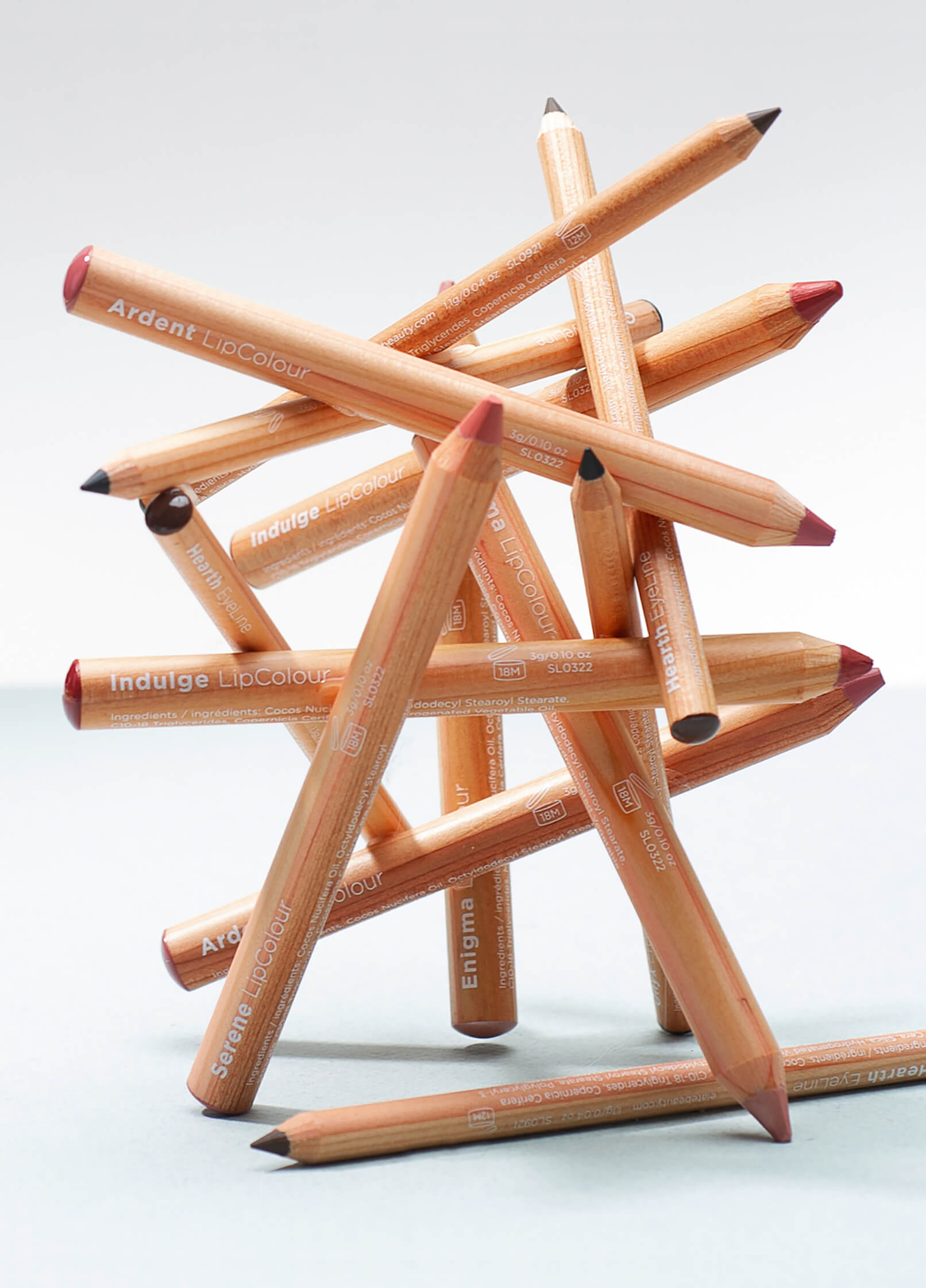 Key Ingredients
Building a sustainable future starts with transparent practices. Elate ingredients are carefully chosen for efficacy and sustainability. Our ethical supply chain means we prioritize people and the planet, and balance performance with purpose.
Rice Bran Oil
A vegetable oil extracted from rice bran, known for its moisturizing and anti-oxidant properties.
Mica
Mica is used as a pigment, texturizer for a better feel, and prevents clumping.
Tocopherol (Vitamin E)
Strengthens the capillary walls, adding moisture, elasticity; and reduces inflammation in the skin.
Cocos Nucifera (coconut oil)
This oil absorbs quickly into the skin without clogging pores but still offers moisturization.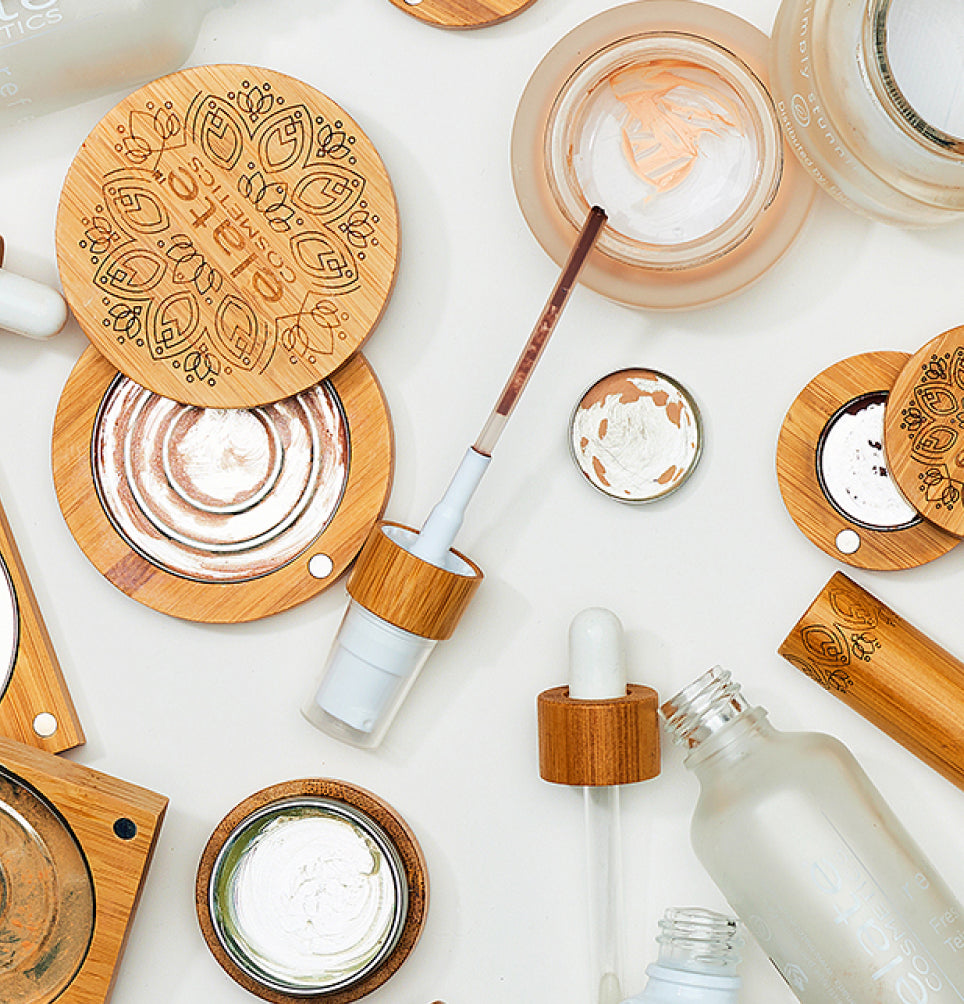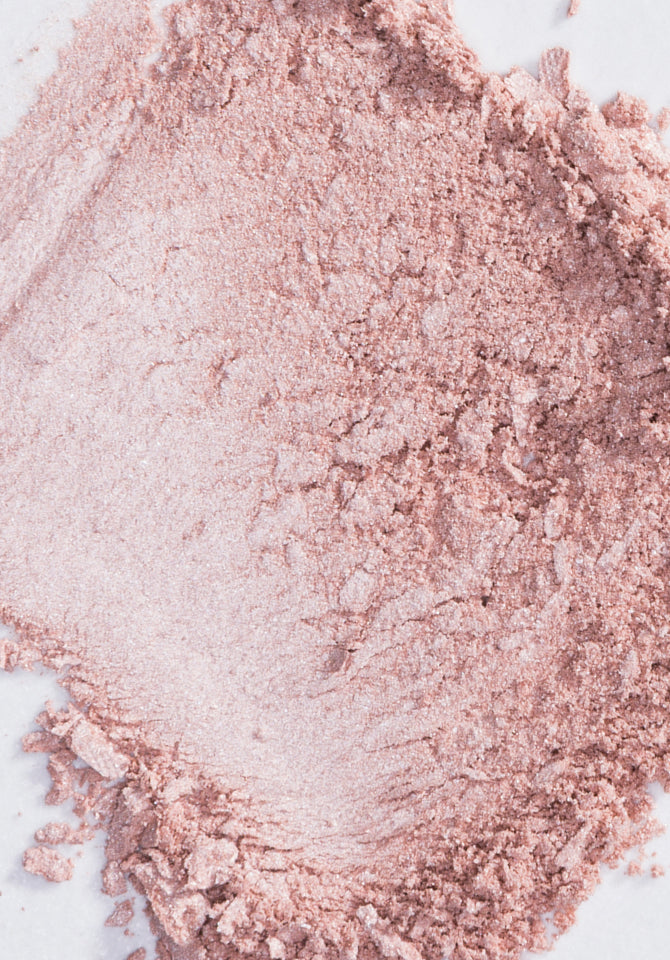 Recycling program
Empty, clean, mail, repeat
We believe we're each responsible for the waste we create—and that includes every foundation, mascara and lipstick we make at Elate. We've partnered with PACT to ensure all of our packaging is recycled responsibly. Simply love your Elate, empty it, clean it and mail it- or return it to any participating in-store location.
Our ingredients are about 75% organic. We strive to make our ingredients as organic as possible but will always choose fair trade over organic if we are unable to have both. It is important to us that every person involved in the making of our cosmetics is treated ethically and fairly.
We work closely with a green certified, fair trade manufacturer in China - where the bamboo is water processed and never chemically treated.
As bamboo is more readily available within Asia, we believe it is more climate-friendly (or sustainable) to have our products assembled where it is harvested, and then shipped to us.
Our bamboo supplier was carefully selected based on their FSC Certification. The Forest Stewardship Council Certification is a rigorous process, which includes an individual assessment and yearly audits. 
We use a vegan-based carnauba wax that is derived for the leaves of the Copernicia prunifera tree.
Different from the palm grown and harvested in South East Asia, this powder is extracted from the leaves of the tree and does not require the tree to be brought down. Some ingredients, such as Stearic Acid, are also palm based and are supplied by RSPO certified suppliers who are regularly audited. You can learn more about the Roundtable on Sustainable Palm Oil here.
All Elate packaging is elligible to be returned to us for proper recycling and disposal. Just clean your empty containers and send them back to us, we'll take care of the rest.
Yes, we offer sample kits of all of our foundation and concealers so that you can find the perfect shade before committing. Our sample options can be found on our Sample Kits page here, and will come packaged in  recyclable/reusable aluminum tins. If you are unsure of your matching shade, we encourage you to purchase a sample size before committing to a full size product.
Customer Reviews
Write a Review
Ask a Question
08/13/2023
Jasmine D.

United States
Best Natural Lipstick!!!!
Creamy and very pigmented. I would recommend this to anyone who wants a bold lip and to save the earth :)
07/30/2023
G

Canada
Revere
I bought the Revere in person before trying more of Elate's products online. A little goes a LONG way. It is highly pigmented, so pigmented that I haven't been using the pencil since I sharpened it (once). I've been dabbing my finger in the sharpened shavings and applying it to my lips. That's how much product and pigmentation there is. You can also just dab it to apply as a stain. I like and support the company for being innovative with zero waste - but I wish the lid to my pencil hadn't cracked upon second use. I've been much more careful with other pencils since then. It isn't quite as nourishing as another healthy lip product I have but it is a close second - and does a better job in not washing away compared to other lip products I've tried.
07/30/2023
Grace L.

Canada
Great lip liner
I bought Thrive to use as a base/lipliner. It works great with a few other lip products I have that are butter based (e.g. shea) - which while nourishing, would come off more easily. Thrive helps with that. I also found that because it is so light for me, I can pair it with a slightly darker colour to tone it down/create some lighter summery looks. I wouldn't wear Thrive on its own personally, but it is a useful tool to have in my bag and versatile.
07/18/2023
Kaitlyn C.

United States
Love the color and product, hate the packaging
I love these lip colors, I have several! But I HATE the plastic lid packaging. It has broken on almost all of them and the eye colors I have. Making it difficult to travel with. They are a lovely creme consistency, would love to see them offered in a palette-compatible version. Until then I will probably have to go with another company which is sad. Love Elate but the packaging still includes plastic and then it breaks in my makeup bag anyway.
07/18/2023
Jessica F.

United States
The new lip pencils are GREAT!!!
I have really been enjoying the new lip pencils. They are so easy to use and the color is rich and lasts. My only desire would be to have a few more shades- particularly blue-toned reds! THANK YOU!