In stock

.

Ships from Victoria, BC Canada
[ { "id": 41600503382168, "metafields": { "description": "10g" } }, { "id": 42781595664536, "metafields": { } }, { "id": 41600503414936, "metafields": { "description": "10g" } }, { "id": 42978561654936, "metafields": { } } ]
Water-Resistant Mascara
Created for even the most sensitive eyes, this water- and sweat-resistant formula helps your mascara stay put, even when you're on the go. Made with organic white tea, it's packed with antioxidants for healthier, stronger lashes. Apply a light coat for plump, lengthened lashes, building for the desired volume. Plus, it's multi-use, doubling as a product to keep those eyebrows in place all day. We're all for mascara that works as hard as you do.
Aqua, CI 77499, Hydrogenated Olive Oil Stearyl Esters, Stearic Acid, Copernicia Cerifera (Carnauba) Wax, Cetearyl Alcohol, Glycerin, Myrica Pubescens (Bayberry) Fruit Wax, Pullulan, Glyceryl Caprylate, Oleic/Linoleic/Linolenic Polyglycerides, Camellia Sinensis Leaf Extract, Xanthan Gum, Simmondsia Chinensis Seed Oil, Sodium Hydroxide, Galactoarabinan
Packaged in a recyclable etched glass vial and water-treated bamboo lid to further reduce the amount of plastic in our packaging. The frosted glass is sand blasted to ensure easy recycling at end of life. Housed in a biodegradable paper tube to keep your mascara safe.

Refills: The Essential Mascara refill comes without the mascara wand. Simply wash your current mascara wand with hot water and soap until all of the excess product is removed, then spray with isopropyl alcohol to sanitize. Ensure the brush has dried completely before putting it into your refill. Refills are only compatible with Essential Mascara wands.

Disposal: Thoroughly wash and dry the silicone wand and glass tube. The wand may be saved for reuse and the glass tube may be recycled in your household recycling

Start at the base of your lashes and swipe through with the mascara wand. Go from one eye to the other building your desired volume.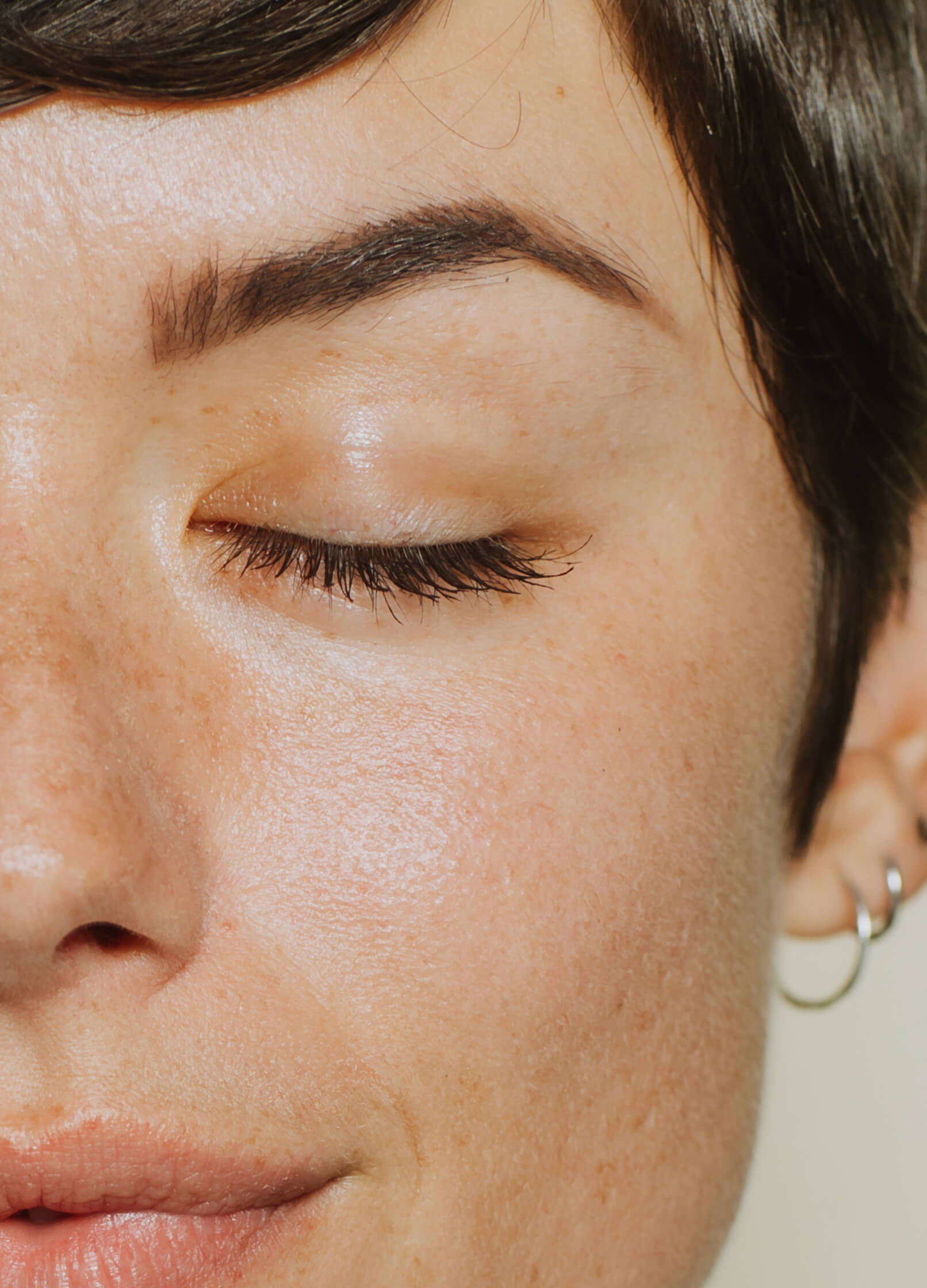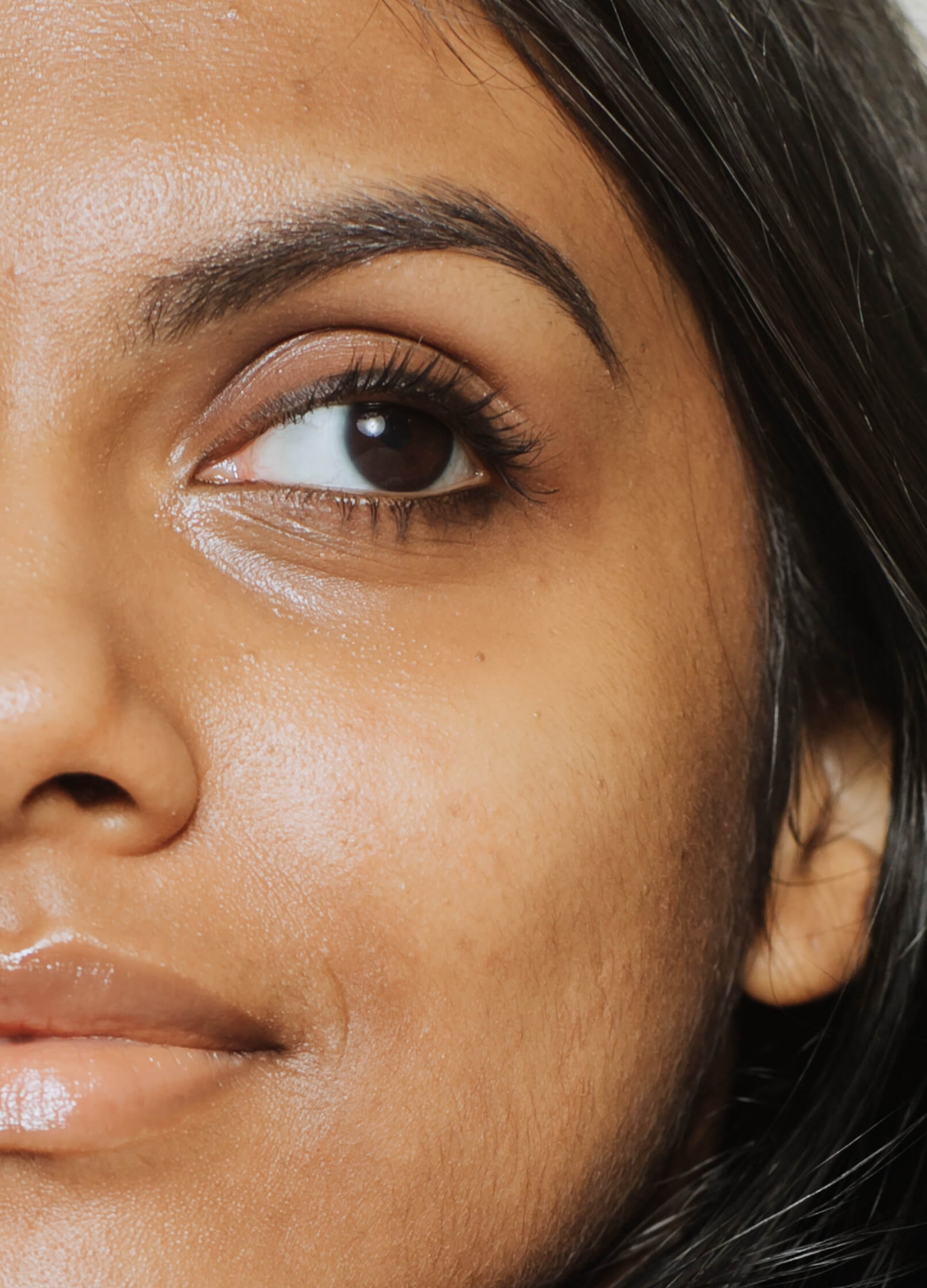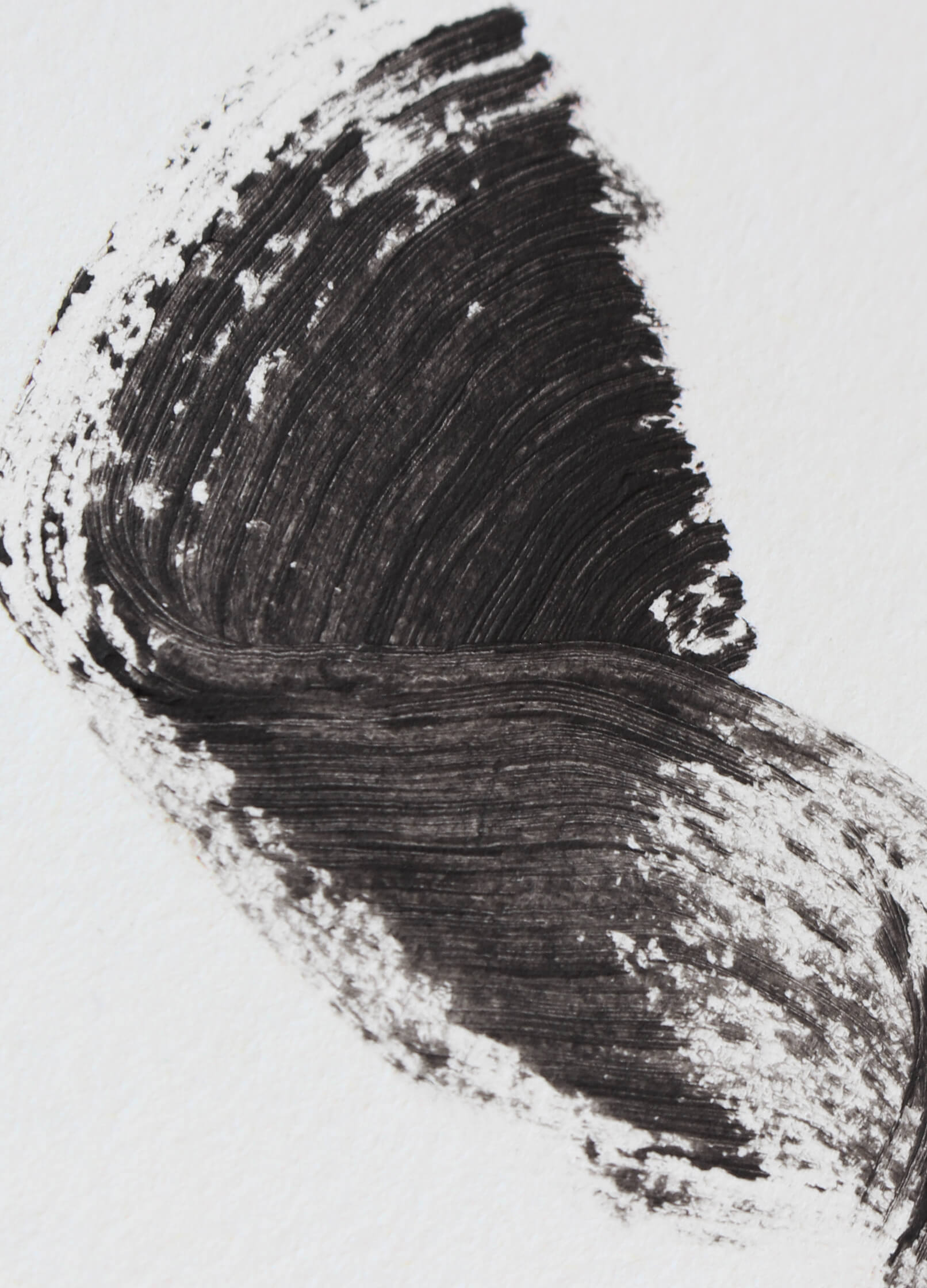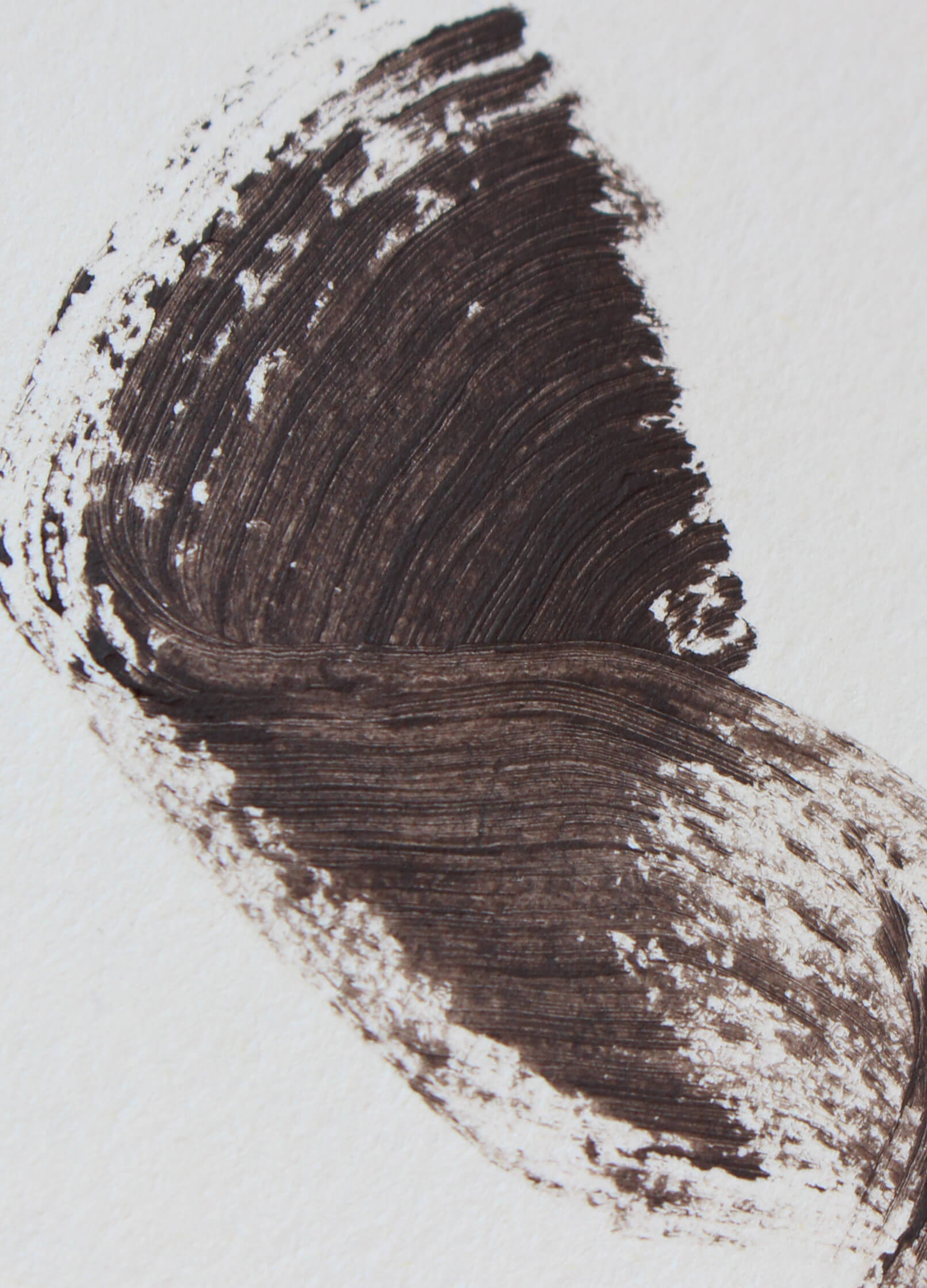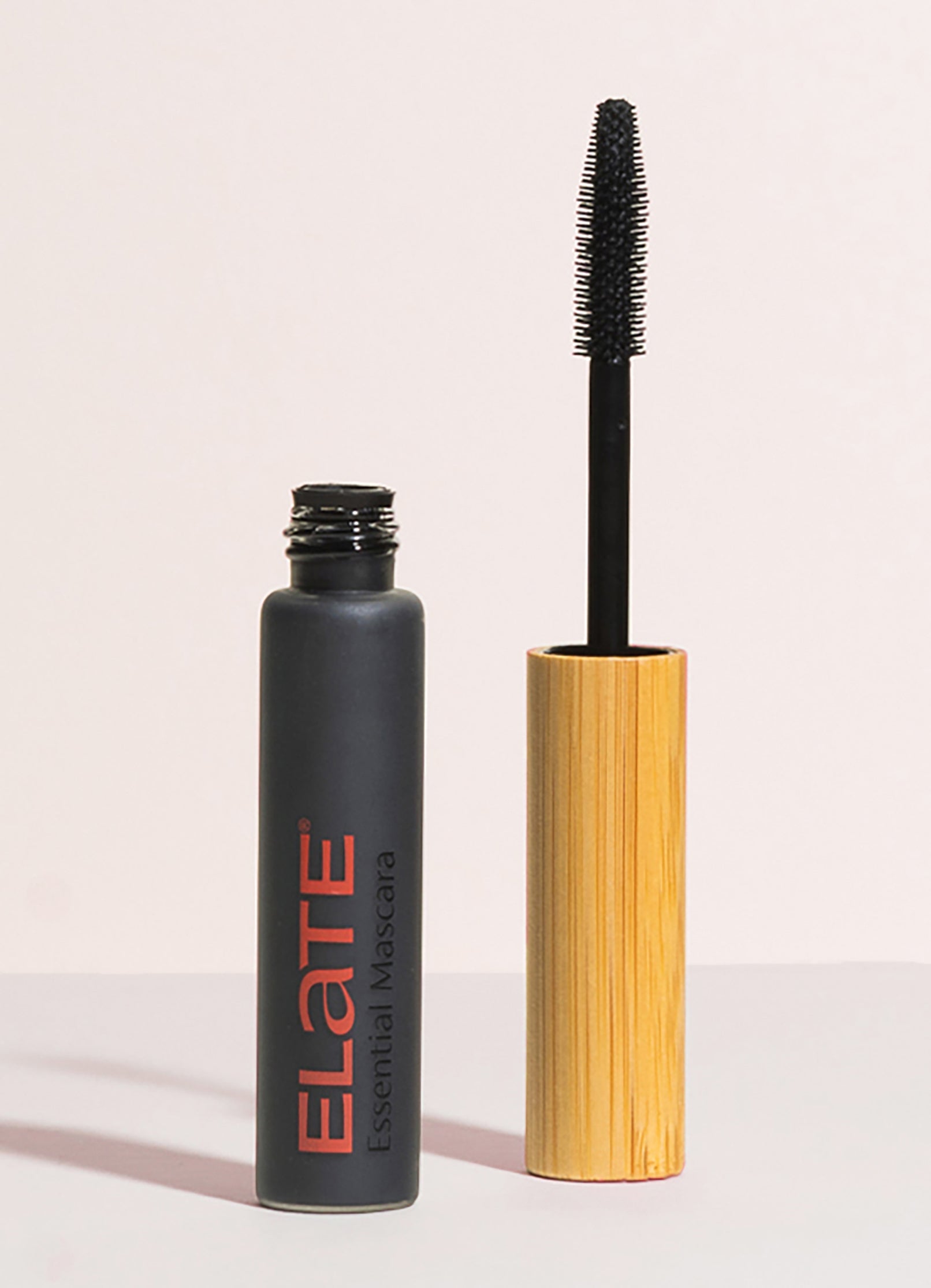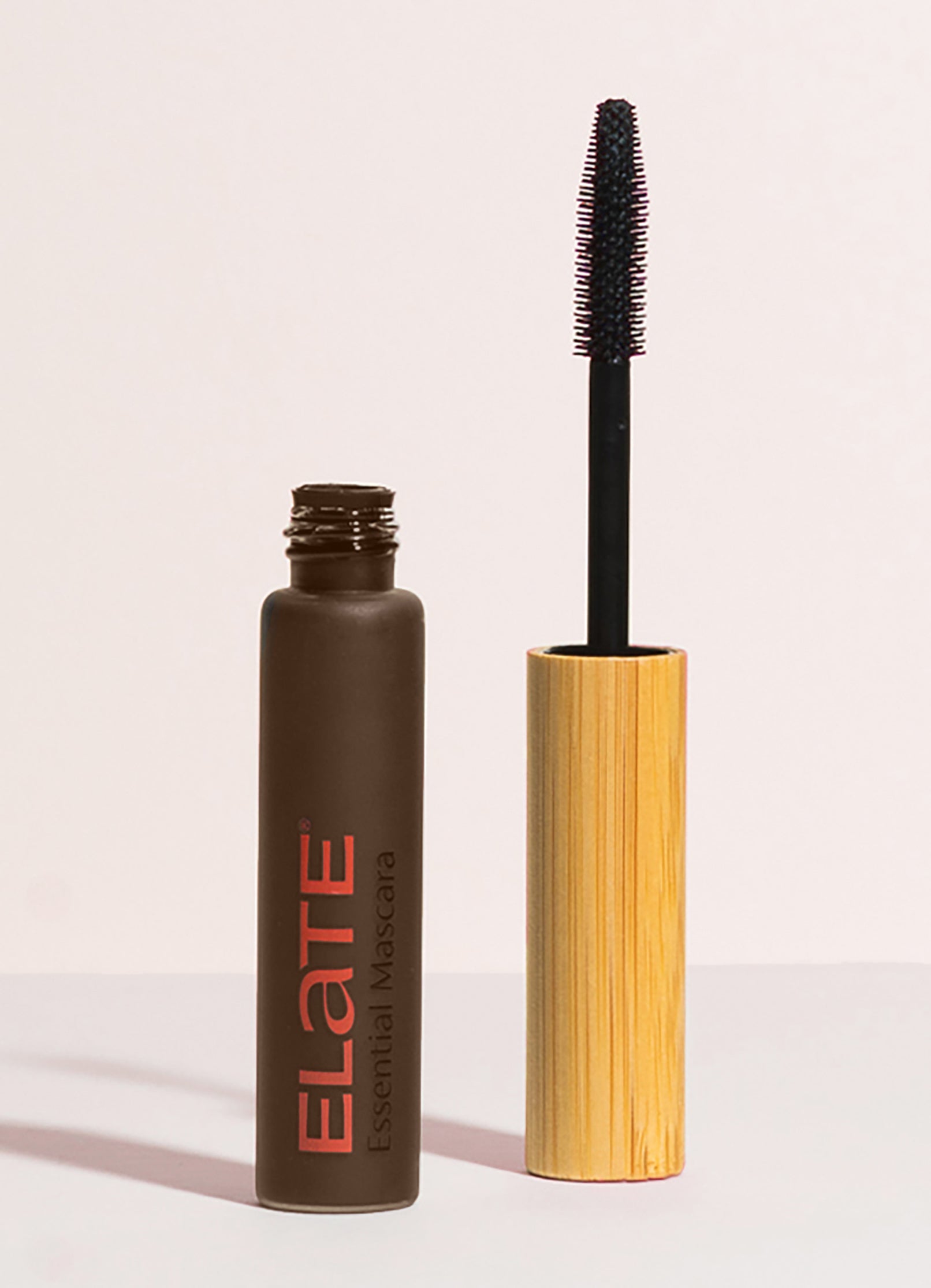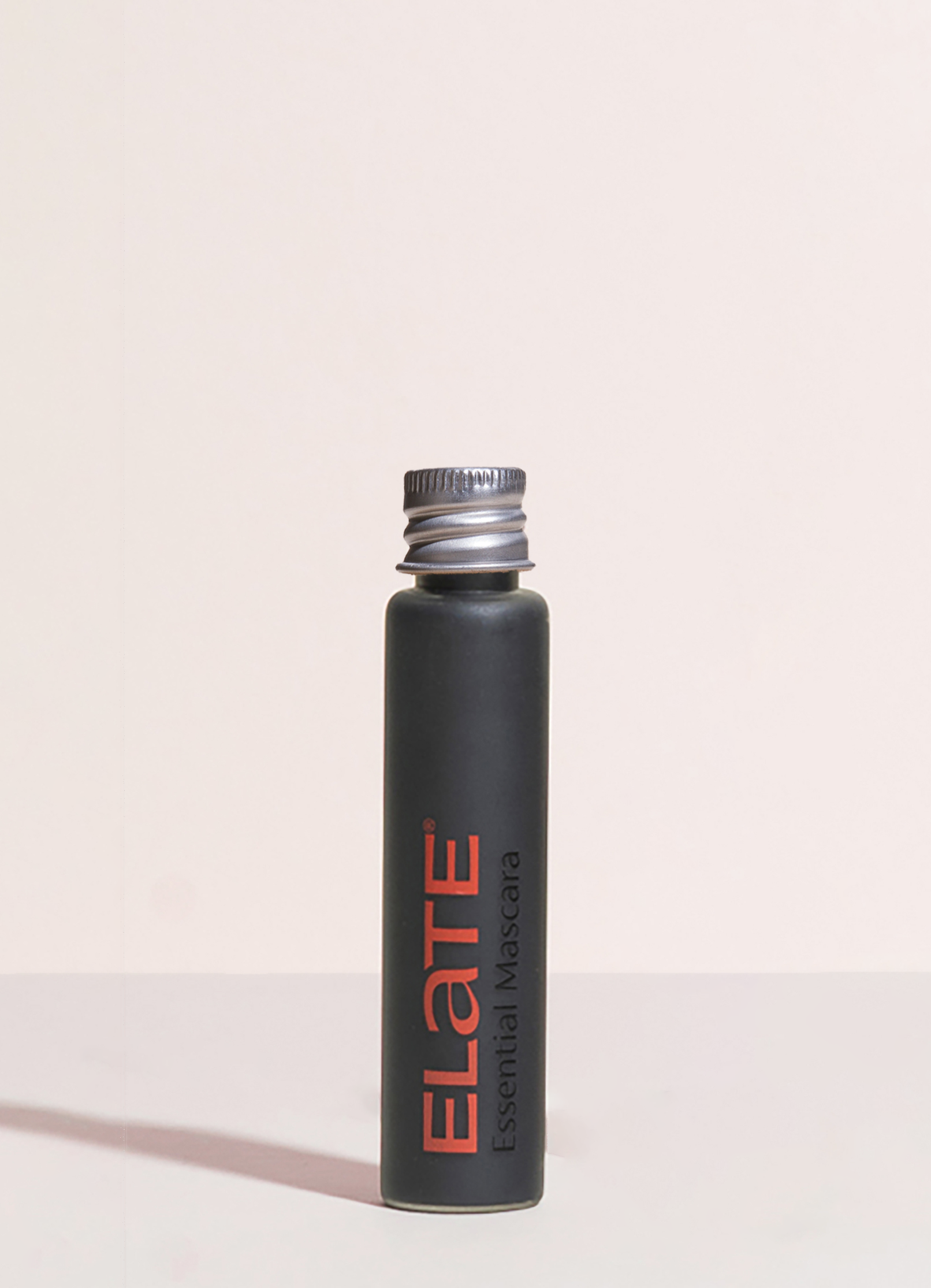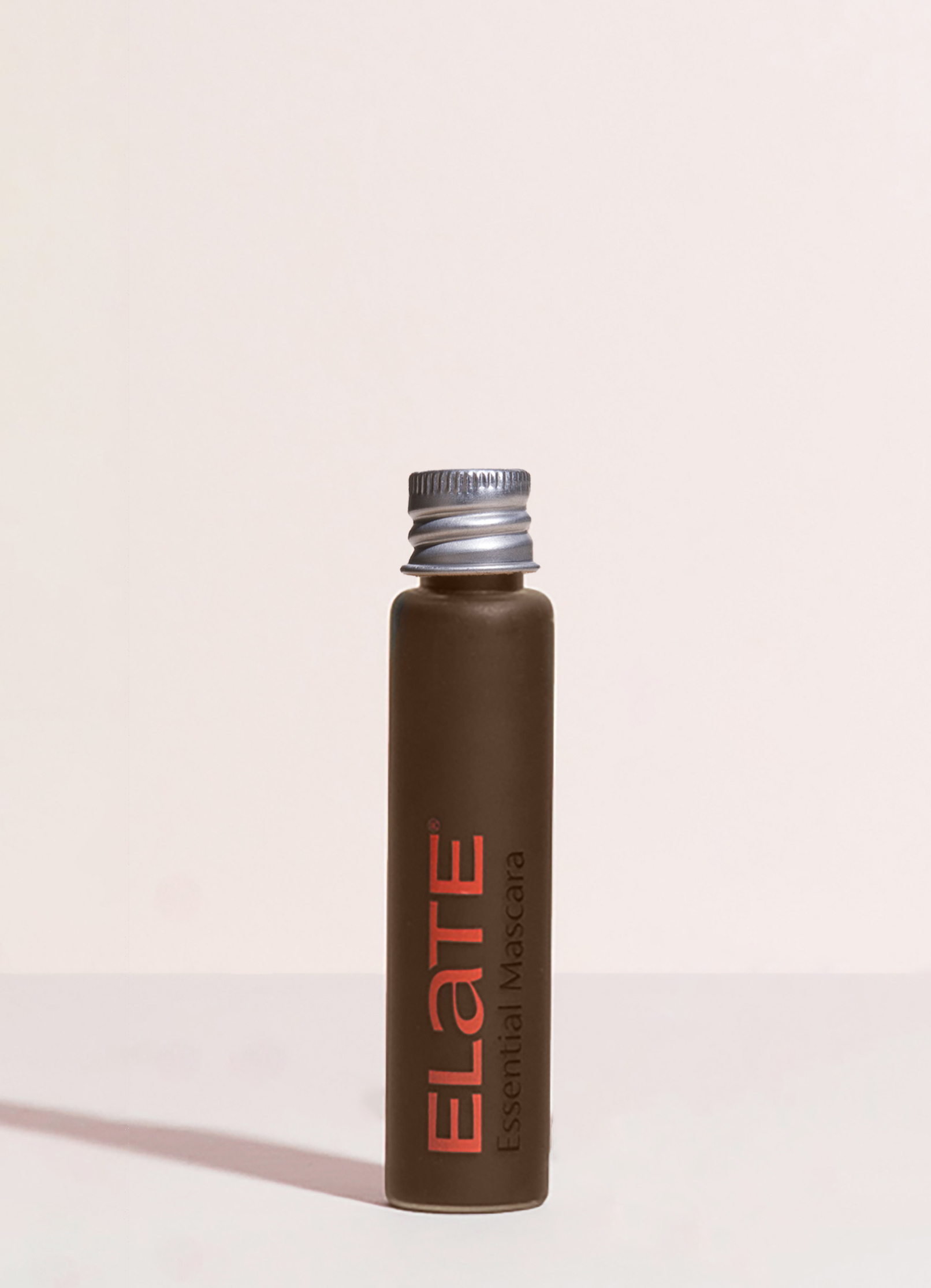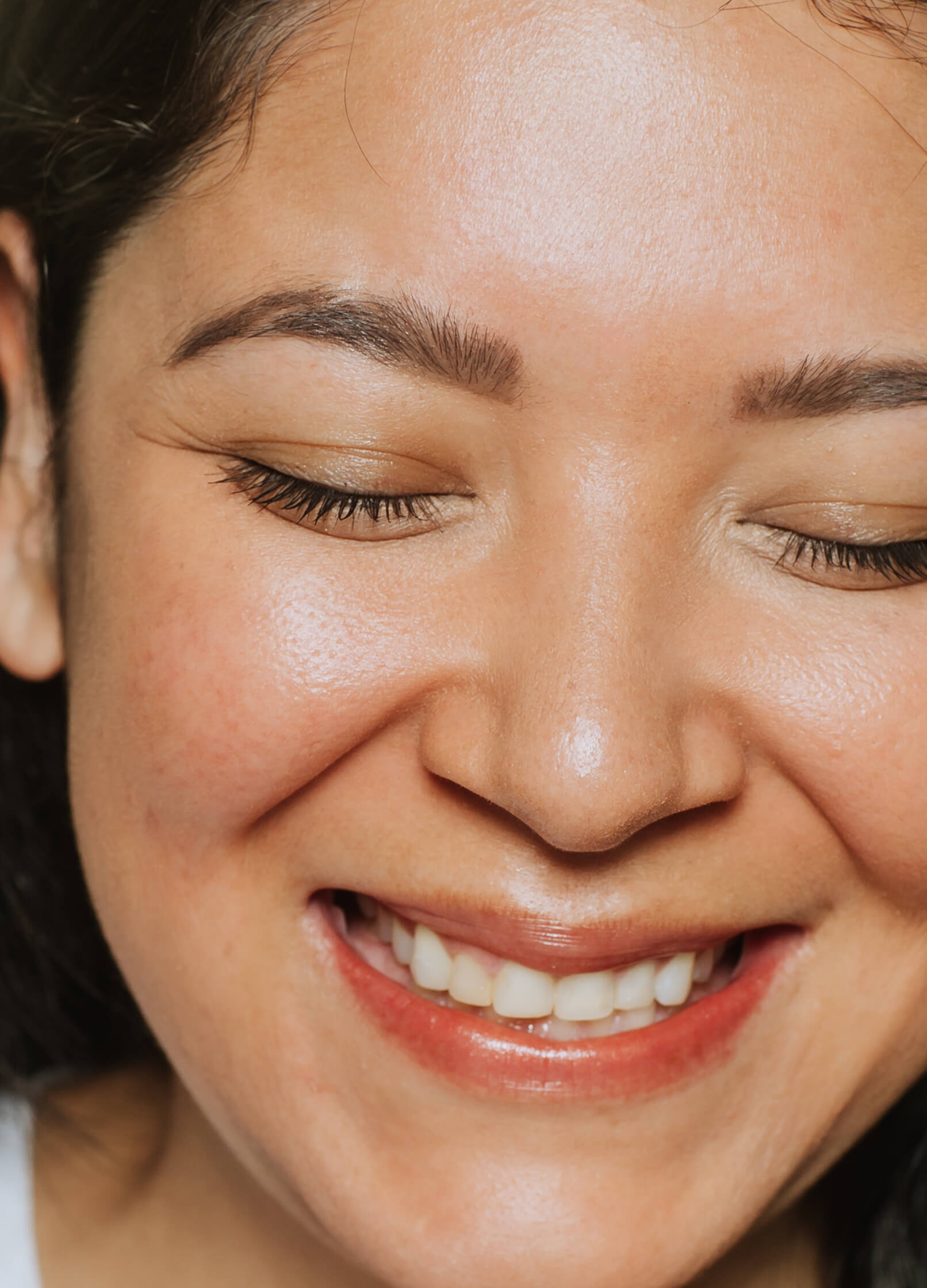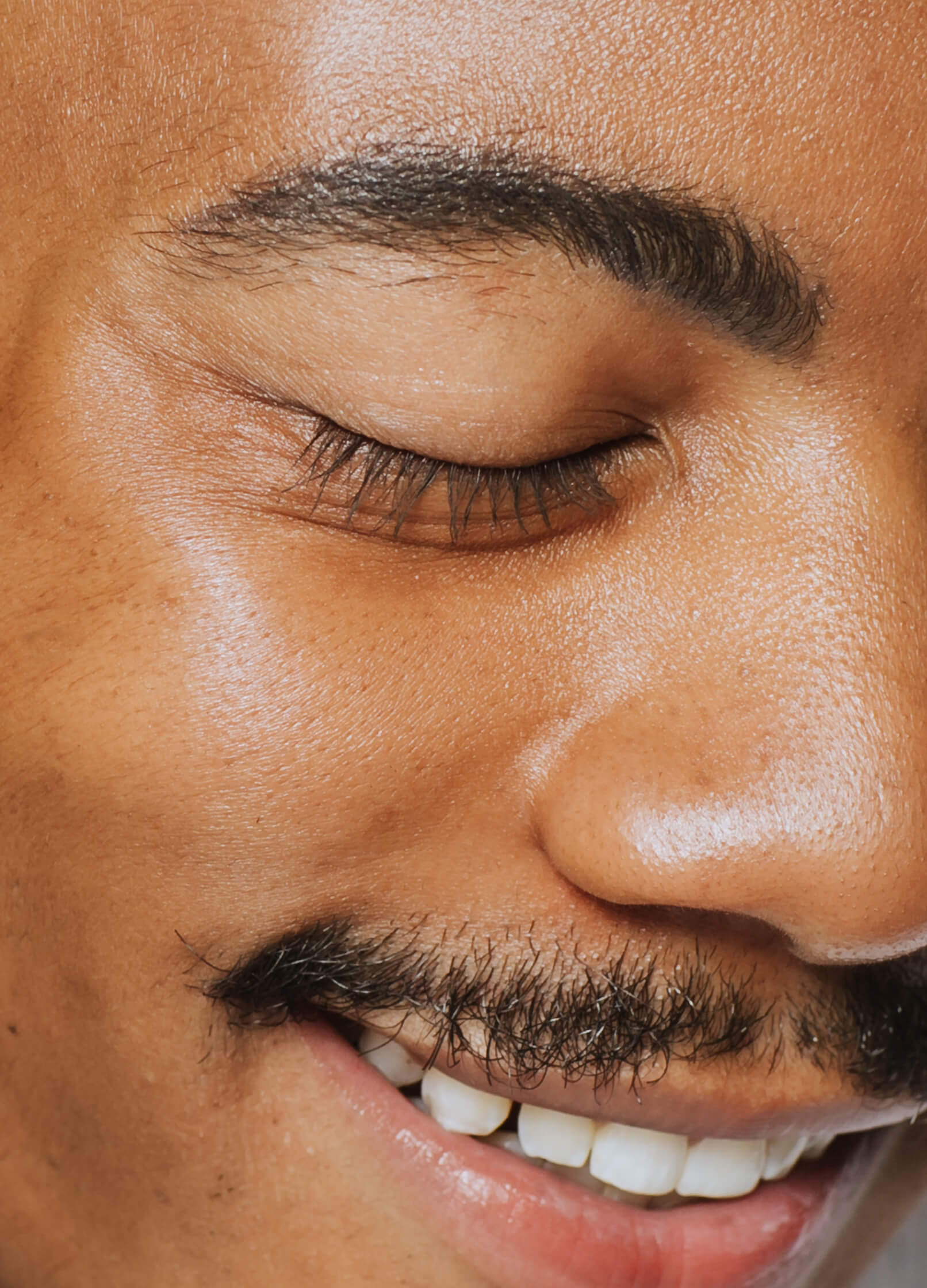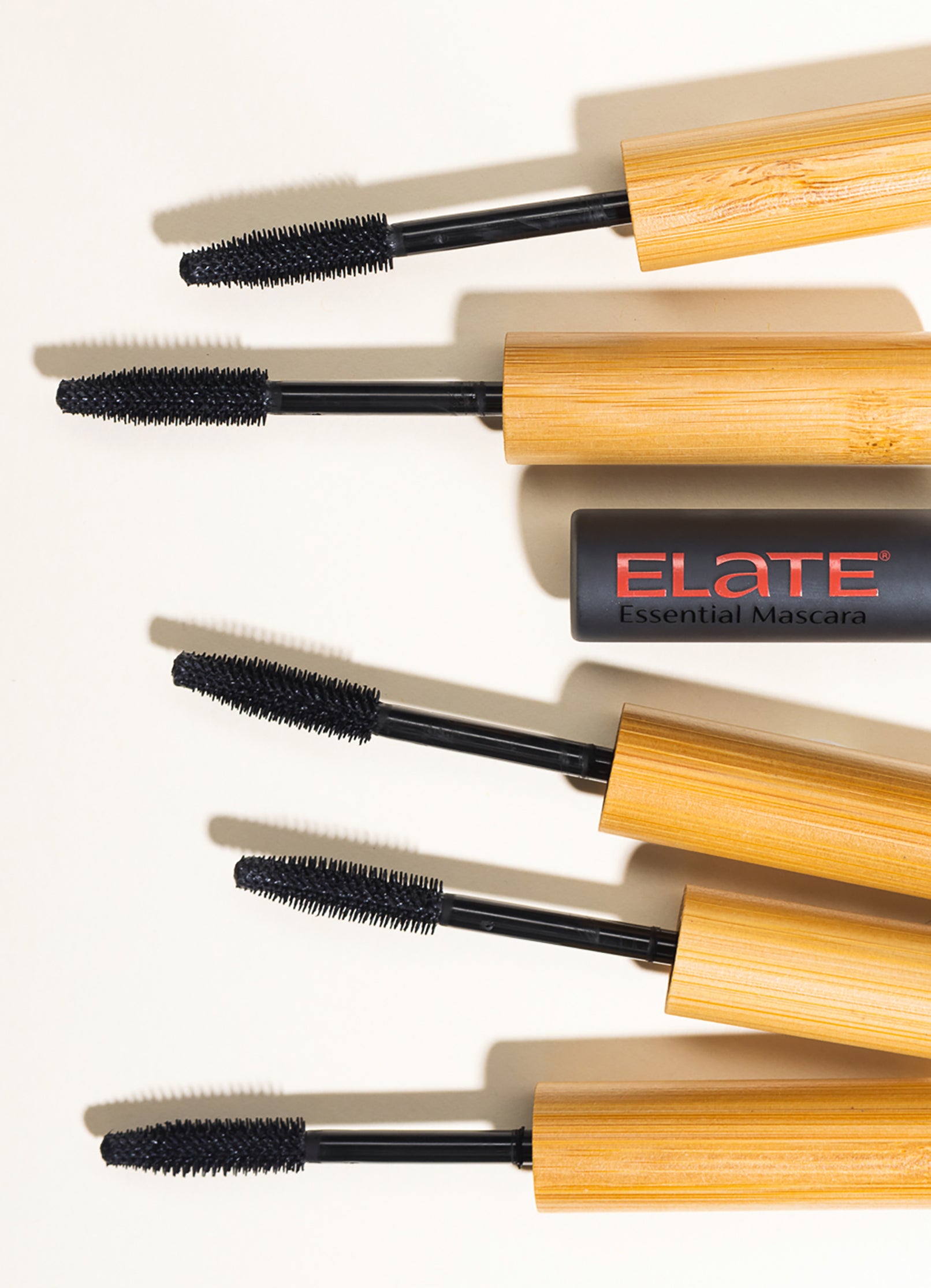 Key Ingredients
Building a sustainable future starts with transparent practices. Elate ingredients are carefully chosen for efficacy and sustainability. Our ethical supply chain means we prioritize people and the planet, and balance performance with purpose.
Organic White Tea
White tea protects the body from pollution damage and keeps your hair healthy and strong.
Iron Oxide
Known to be used for it's ability to pigment products and resist moisture, making them smudge-proof.
Jojoba Seed Oil
Promotes skin suppleness and rejuvenation, providing long-lasting conditioning to the skin.
Carnauba Wax
Known for its hypoallergenic and emollient properties as well as its shine.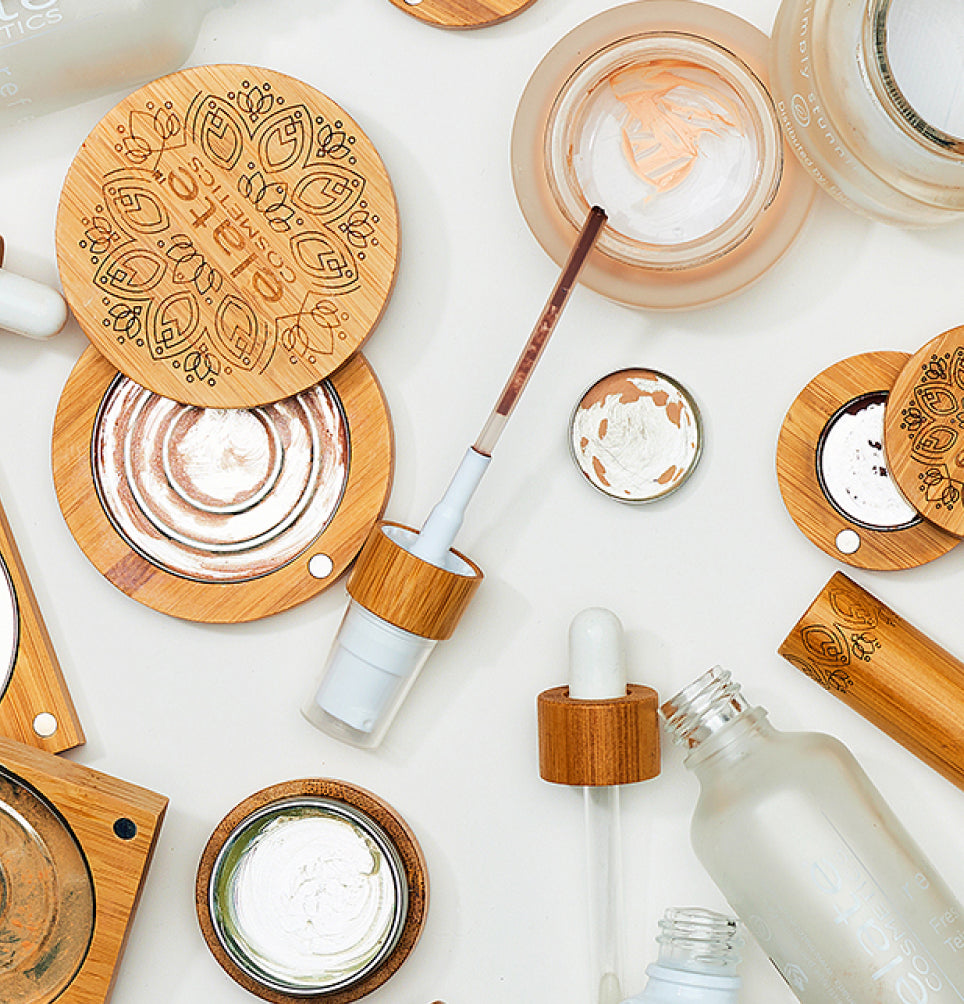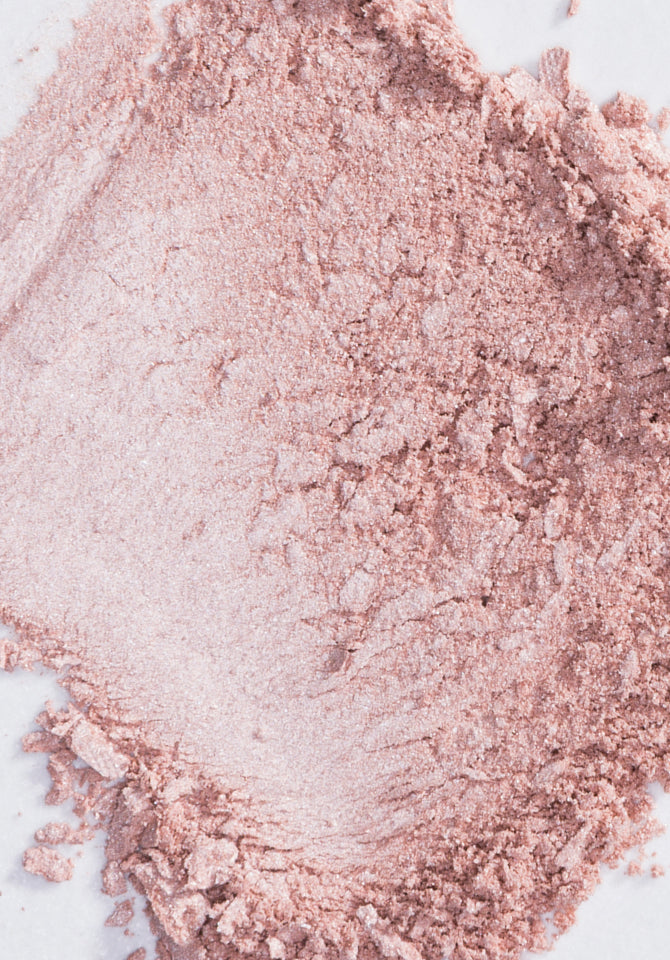 Recycling program
Empty, clean, mail, repeat
We believe we're each responsible for the waste we create—and that includes every foundation, mascara and lipstick we make at Elate. We've partnered with PACT to ensure all of our packaging is recycled responsibly. Simply love your Elate, empty it, clean it and mail it- or return it to any participating in-store location.
Our ingredients are about 75% organic. We strive to make our ingredients as organic as possible but will always choose fair trade over organic if we are unable to have both. It is important to us that every person involved in the making of our cosmetics is treated ethically and fairly.
We work closely with a green certified, fair trade manufacturer in China - where the bamboo is water processed and never chemically treated.
As bamboo is more readily available within Asia, we believe it is more climate-friendly (or sustainable) to have our products assembled where it is harvested, and then shipped to us.
Our bamboo supplier was carefully selected based on their FSC Certification. The Forest Stewardship Council Certification is a rigorous process, which includes an individual assessment and yearly audits. 
We use a vegan-based carnauba wax that is derived for the leaves of the Copernicia prunifera tree.
Different from the palm grown and harvested in South East Asia, this powder is extracted from the leaves of the tree and does not require the tree to be brought down. Some ingredients, such as Stearic Acid, are also palm based and are supplied by RSPO certified suppliers who are regularly audited. You can learn more about the Roundtable on Sustainable Palm Oil here.
All Elate packaging is elligible to be returned to us for proper recycling and disposal. Just clean your empty containers and send them back to us, we'll take care of the rest.
Yes, we offer sample kits of all of our foundation and concealers so that you can find the perfect shade before committing. Our sample options can be found on our Sample Kits page here, and will come packaged in  recyclable/reusable aluminum tins. If you are unsure of your matching shade, we encourage you to purchase a sample size before committing to a full size product.
Customer Reviews
Write a Review
Ask a Question
11/14/2023
Rachel

United States
New packaging: still love the formula, glad for the sustainability of refills now
This is the best mascara I've ever used, hands-down. It covers well, is long-lasting, and doesn't smudge or adhere too strongly when I'm trying to wash up at the end of the day. The new packaging has pros and cons. I'm really happy for the sustainability of refills now; thanks, Elate! The wand is a little different now, presumably for hygienic reasons when you wash the wand to use with a refill container. It's not as fluffy and nice-feeling as the original, disposable wand. That said, I'm happy to make the compromise for a great mascara in a sustainable format with a reusable wand. Switching now would be akin to going back to a whale oil-fueled lamp because I'm annoyed with an LED light. :) Great product.
10/25/2023
Emily G.

United States
Volume Moisture No Melting
This is my favorite macera and is worth the money to pay international shipping imo. not only is it a great sustainable brand that i love, but the product is everything i need, volume, length, and doesn't leave residue under my eyes after a long day! even in the heat if i'm sweating my mascara doesn't drip and the best part is it doesn't feel stripping to my lash hairs like most mascaras with toxic ingredients!!! and despite its water resistance it's not super hard to remove at the end of the night either!!! i just rub gently with warm water then wash my face as i usually would and there never any residue around my eye. will forever use this mascara and this mascara only
10/24/2023
Mikayla P.

United States
Perfection!
Great! Long Lasting and Opaque!! What more can you ask for??
10/22/2023
Kris

Canada
This isn't "refillable"
The mascara is good but I find it really disingenuous to say they have switched to refillable packaging. Refillable packaging implies that the package can be REFILLED. This mascara simply has you keep the mascara wand and put the wand into a new container of product. Market this as a product in glass (which can be recycled) instead of a refillable product - don't greenwash or act like you think your customers are too dumb to know the difference.
Hi Kristyn, I'm sorry if the way we market our Essential Mascara feels disingenuous. We pride ourselves in providing a positive customer experience and in making products that are as low-waste as possible. For transparency sake, here's a little info about why we chose this model: In any refillable product, the refill needs to be delivered in some kind of vessel or cartridge. We wanted to limit as much external packaging as possible. We also wanted to provide refills without the use of plastic. After years of product testing, our current model was found to be the most simple, user-friendly, and sustainable option. Since glass is 100% and endlessly recyclable, we decided to forgo extra packaging entirely. This is also the most sanitary option since the product doesn't come into contact with the air as much as it would in a traditional refill model using a plastic pouch, for example. I hope this clears up our intentions around our Essential Mascara refills! We are always looking to improve and would love to chat more about this if you'd like to further discuss your point of view!
09/28/2023
Shea

United States
Tube shattered- glass is a ridiculous choice for a round object
This mascara used to come in a bamboo tube. A sturdy, sustainable material. For whatever reason they chose to swap the bamboo tube for a glass tube. Glass. For a cylindrical object. A shape that rolls made out of glass. Mine rolled right off the counter and the tube shattered. I'll take some accountability for not closely monitoring how I set my tube down. Should have secured it better I guess.. But I didn't expect to have a fragile mascara tube. The mascara itself is quality! I have sensitive eyes and this is the first mascara that doesn't burn. But I just can't justify paying the price of this mascara when the tube breaks so easily. Sad customer over here.